High Net Worth individuals can obtain a Tier 1 Investor Visa by investing at least £2 million in the UK in share capital or loan capital in active trading registered UK companies.
Benefits of the Tier 1 Investor Visa
Can apply 3 months before the intended date of travel

Can obtain a decision within 3 weeks if applying form outside the UK

Can pay an extra fee for the priority service to get a decision within 5 days

Can stay for a maximum of 3 years and 4 months

Can extend for a further 2 years

Can apply for Indefinite Leave to Remain after 5 years if you invest £2 million, 3 years if you invest £5 million and 2 years if you invest £10 million

Can spend no more than 180 days per year outside the UK

Can work or study

Can bring your immediate family with you (but they can only apply for Indefinite leave to Remain after 5 years)

Can your spouse or partners money

Can switch from a Tier 4 (General) visa if you are student with financial sponsorship

Can also switch from Tier 1 (General), Tier 1 Entrepreneur and any Tier 2 category

Cannot work as a professional sportsperson or sports coach

Cannot work as a doctor or dentist in training unless certain exemptions apply

Cannot use the funds to invest in property or property management or development activities

You do not need to pass the English Language Test

You do not need to show proof of business experience
Specific Eligibility Criteria for the Tier 1 Investor Visa
You have the minimum investment held in a regulated financial institution, such as a bank or venture capital firm

You can evidence where the money came from if you have held it for less than 2 years

You can transfer funds of at least £2 million (sterling) immediately for investment in the UK (the funds cannot be tied up)

You have opened a UK bank account at a regulated financial institution

You can evidence where the funds have come from or that the funds belong to you, your husband, wife, unmarried or same-sex partner

You invest the funds in share capital or loan capital in active and trading UK companies that meet the qualification criteria, within 3 months of your investment start date

Your capital remains invested for the duration you hold the Tier 1 Investment visa

You can only remove interest accrued and dividends declared after the date on which you purchased the qualifying investment.

Your invested capital cannot be used to pay any portfolio management fees, transaction costs or tax incurred through the buying and selling of investments

Your investment is not disqualified

You achieve at least 75 investor points
How Our Tier 1 Investor Visa Solicitors Can Help
The requirements for the UK Tier 1 Investor visa are complex so it is best to take early legal advice to ensure the application is not refused and no mistake is made with the investment during the term of the investment.
Monarch Solicitors can help you in the preparation of your application and carry out all the necessary due diligence to ensure that you meet all the legal requirements and provide all the correct supporting evidence.
In addition, we can assist you and your advisors with introductions to approved investment schemes, banks, wealth managers, estate agents and schools, so you and your family can quickly settle into your new life.
We can also assist with your future business and personal requirements, for example:
Our international team can provide seamless legal services in the following languages:
In addition, our network of trusted business partners, can help you source and set up premises, obtain a business bank account and help you and your family settle in the UK.
Free UK Business Visa Guide
To assist companies and workers through the business visa options available, please see our FREE PDF GUIDE ON BUSINESS IMMIGRATION or download a copy from the right hand side of this page.
Our free business immigration guide covers:
More information about sole representative visa can be found at the government website GOV.UK – Tier 1 Investor Visa.
Price & Service Transparency
At Monarch Solicitors we provide highly competitive legal fees for clients wishing to apply for the Tier 1 Investor visa. We will provide you with a breakdown of the routine legal costs for a simple freehold purchase from the outset so that you can budget the Tier 1 Investor visa costs and fees.
Contact our Tier 1 Investor Visa Solicitors
Our expert immigration lawyers are available to discuss your UK Tier 1 Investor visa option and the eligibility requirements.
Please contact our UK immigration lawyers for immediate assistance by sending an email to us at [email protected] and one of our UK immigration solicitors shall call you back.
Alternatively, please call our immigration team on 0330 127 8888 for a free no obligation discussion.
Monarch's award winning legal team are based in Manchester and London, serving client nationally.
Call us for a free initial consultation

Most frequent questions and answers
After the initial 3 years, you will be able to extend your stay for a further 2 years. This will take you to the 5-year residence requirement for Indefinite Leave to Remain. There is an accelerated route to settlement after either 3 years if you invest at least £5 million or 2 years if you invest at least £10 million.
For settlement applications made from 11 January 2018, the Home Office will consider absences from the UK on a rolling basis, rather than in separate consecutive 12-month periods. However, you will be able to explain if your qualifying period includes time before this date and you believe that this change would cause you exceptionally harsh consequences.
Client satisfaction is paramount to use so we appreciate your feedback as it allows us to continually improve the service we provide 

Austin Kemp
Company
"Monarch Solicitors provide exceptional, skilled attorney who handles client's cases with compassion and understanding. I recommend her highly!"

Peter Istrate
Moxels Digital Agency
"Shazda, not just that advised me for the best solution but she went beyond in advising for future needs that we may be having at our creative agency, so much that we decided to work with them exclusively. I highly recommend!"

Katie Sharp
Company
"Used Monarch for a freehold Purchase. Excellent service was kept informed of the process. Always willing to have a chat if needed. Thanks in particular to Nasira for her help would definitely recommend"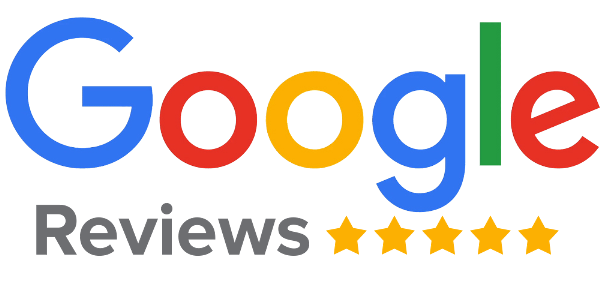 If you need legal advice, call our expert solicitors or fill in our enquiry form and we will get back to you as soon as possible.