Tier 1 Global (Exceptional) Talent Visa
Tier 1 Global (Exceptional) Talent Visa Solicitors in Manchester and London
The Tier 1 Global Talent visa, also known as the Exceptional Talent visa, was introduced to attract high calibre individuals who are considered leaders (Exceptional Talent) or emerging leaders (Exceptional Promise) in specific fields to come to the UK. There is currently a limit of 2,000 places available under this category.
Benefits
Can apply 3 months before you travel for the visa, after you have received endorsement

Can get a decision on the endorsement application within 8 weeks

Can get a decision on the visa application within 3 weeks if you apply from outside the UK or 8 weeks if you apply in the UK

Can stay in the UK if your current visa expires providing you applied before it expired

Can pay a reduced application fee if you are from Turkey

Can stay for 5 years and 4 months if you apply from outside the UK and 5 years if you apply from inside the UK

Can apply to extend the visa for another 5 years

Can apply for Indefinite Leave to Remain after 3 years with an Exceptional Talent Visa or 5 years with an Exceptional Promise Visa (provided you have worked in your specialist field for a portion of your time)

Can work full time for an employer, as a director of a company or be self-employed. This visa is the most flexible in terms of where you can work

Can change jobs without telling the Home Office

Can do voluntary work

Can travel abroad and return to the UK

Can stay outside the UK for 180 days

Can bring family members with you

Can switch to this visa from Tier 1, Tier 2 and some Tier 5 categories
Specific Eligibility Criteria For The Global / Exceptional Talent Visa
Your field of talent is a qualifying field if:
You meet the

eligibility and assessment criteria

 

You must demonstrate that you are a world leader or emerging world leader in your field

You are endorsed as an exceptional talent in your field by the Designated Competent Body before you apply for the visa.  

You must apply for the visa within 3 months of receiving the endorsement letter
The Designated Competent Body:
The Royal Society

– For science and medical research 

The Royal Academy of Engineering

– For engineering & architecture

The British Academy –

For humanities & social sciences

Tech Nation

– For digital technology

Arts Council England –

For arts, fashion, film, television & culture
How Can Our Global / Exceptional Talent Lawyers Help
The requirements for the UK Tier 1 Global / Exceptional Talent visa are complex so it is best to take early legal advice to ensure the application is not refused and no mistake is made. Our team can guide you through the process and even help you to gain the recognition you need from the relevant Designated Competent Body.
Monarch Solicitors can help you in the preparation of your application and carry out all the necessary due diligence to ensure that you meet all the legal requirements and provide all the correct supporting evidence.
We can also assist with your future business and personal requirements, for example:
Our international team can provide seamless legal services in the following languages:
In addition, our network of trusted business partners, can help you source and set up premises, obtain a business bank account and help you and your family settle in the UK. 
Free UK Business Visa Guide
To assist companies and workers through the business visa options available, please see our FREE PDF GUIDE ON BUSINESS IMMIGRATION or download a copy from the right hand side of this page.
Our free business immigration guide covers:
More information about sole representative visa can be found at the government website GOV.UK – Tier 1 Global / Exceptional Talent Visa.  
Price & Service Transparency
At Monarch Solicitors we provide highly competitive legal fees for clients wishing to apply for the Tier 1 Global Talent visa. We will provide you with a breakdown of the routine legal costs for a simple Tier 1 Global Talent visa from the outset so that you can budget the costs and fees for the Global / Exceptional Talent visa.
Contact Our Global / Exceptional Talent Visa Solicitors
Our expert immigration lawyers are available to discuss your UK Tier 1 Global / Exceptional Talent visa option and the eligibility requirements.
Please contact our UK immigration lawyers for immediate assistance by sending an email to us at [email protected] and one of our UK immigration solicitors shall call you back. 
Alternatively, please call our immigration team on 0330 127 8888 for a free no obligation discussion.
Monarch's award winning legal team are based in Manchester and London, serving clients nationally.
Call us for a free initial consultation

Most frequent questions and answers
You can decide how long you remain in the UK, up to a maximum of 5 years.
There is a limit of 2000 Exceptional Talent visas per year. These are split between the different bodies and has never been reached.
Client satisfaction is paramount to use so we appreciate your feedback as it allows us to continually improve the service we provide 

Austin Kemp
Company
"Monarch Solicitors provide exceptional, skilled attorney who handles client's cases with compassion and understanding. I recommend her highly!"

Peter Istrate
Moxels Digital Agency
"Shazda, not just that advised me for the best solution but she went beyond in advising for future needs that we may be having at our creative agency, so much that we decided to work with them exclusively. I highly recommend!"

Katie Sharp
Company
"Used Monarch for a freehold Purchase. Excellent service was kept informed of the process. Always willing to have a chat if needed. Thanks in particular to Nasira for her help would definitely recommend"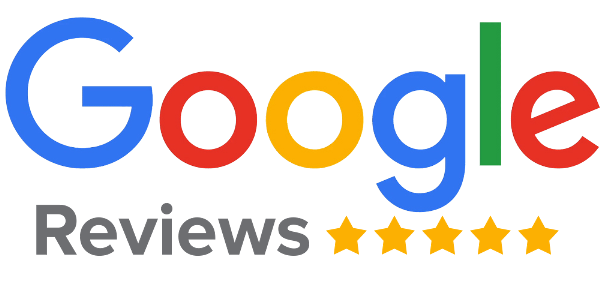 If you need legal advice, call our expert solicitors or fill in our enquiry form and we will get back to you as soon as possible.