Approved DIFC Courts in Dubai, lawyers & Advocates
Monarch Solicitors are a UK based law firm and accredited as Part 1 and Part 2 registered practitioners of the prestigious DIFC Courts in Dubai (UAE).  If you are looking for a premier independent and professional law firm to represent your interest before the DIFC Courts then contact us today.
Our legal attorneys are all educated in the UK and meet the highest international and professional standards.  We bring our vast experience of UK based litigation to provide the best quality legal counsel and representation.
We are well-versed in DIFC Court litigation processes and procedures and have extensive expertise in operating in the English common law jurisdiction and global best practice.
The DIFC Courts can hear any claim under the English legal jurisdiction, making the Court an appealing venue for individuals and businesses (whether regional, local or worldwide) to settle disputes in Dubai and the Middle East.
The DIFC Courts follow the English common law system to deliver swift and independent justice for settling local and international civil and commercial disputes in Dubai (UAE).
The court can hear any civil or commercial cases in which the two parties select DIFC Court's jurisdiction either in the initial agreement or post dispute.
The essential overarching services provided by the court include:
Registration of Practitioners
E-Bundle
Probate
Pro Bono Programme
Arbitration suites
Service Charter
Wills & Probate Services
Courts of the future
Our lawyers can advise on case strategy and represent you or your business in litigation before the various DIFC Courts:
Small Claims Tribunal
For claims below AED 500K
Employment disputes where the DIFC courts is the contractual jurisdiction for dispute resolution.
Where parties have contractually agreed to settle claims below AED 1M in the Small Claim Tribunal.
Decisions of this court can be appealed to the Court of First Instance.
Court of First Instance
Disputes between the entities operating within and/or registered under DIFC laws
Disputes in contracts that involve the DIFC 
Disputes where the parties have contractually agreed to use DIFC Courts
Any applications that fall under the jurisdiction of DIFC Courts in compliance with the DIFC laws
Objections and appeals against any decisions made by other DIFC regulatory bodies, as long as they fall under DIFC laws
Decisions of this Court may be appealed to the Court of Appeal.
Court of Appeal
The DIFC Court of Appeal is the highest court in the DIFC legal framework. This is an appellate court where parties can appeal against the decisions of the lower courts. The court also provides the interpretation of any DIFC laws article upon request by DIFC's bodies.
Courts Of The Future
This court division only hears technically complex cases. Specialist judges evaluate cases against industry-specific rules to fast-track dispute resolution. For instance, the court will hear cases regarding engineering or claims arising from damage caused by a fire in the construction sector.
Similarly, technology-related offences could include liability against cybercrime incidents, data breaches, data misuse and issues related to introducing new technology. Tech lab and space-related issues come under the umbrella of Courts of the Future.
Digital Economy Court
DIFC Courts have also set up a special court to look into disputes originating from the digital economy. It looks into local and international disputes related to current and emerging technologies. This could include big data, blockchain, cloud services, 3D printing and robotics.
Arbitration Division
Another important service rendered by the DIFC Courts is Arbitration Division, particularly for entities in the MENA region. Adopting common law principles in their proceedings, these courts employ judges specialised in international arbitration to deal with:
Implementation Of DIFC Court Judgements
DIFC is now recognised as one of the strongest enforcement regimes in the world. The DIFC Court judgements are enforced through various treaties, conventions and reciprocal agreements. And DIFC court decisions are implemented locally, regionally and internationally.
Contact Our DIFC Courts Litigation Lawyers and advocates in Manchester, Birmingham and London, UK
If you would like to enquire for any of our DIFC Courts litigation services please complete our online contact form here or send an email to us at [email protected] and one of our DIFC Court advocates shall call you back.
Alternatively, please call our DIFC Courts litigation lawyers on 0330 127 8888 for a free no obligation discussion.
Monarch Solicitors is a leading UK law firm with specialist DIFC Court litigation solicitors ready to offer their expertise. Our award-winning Manchester solicitors, London solicitors and Birmingham solicitors offer their legal expertise nationally and internationally.
Call us for a free initial consultation

Most frequent questions and answers
Yes we have fluent Arabic speaking Solicitors in our Manchester and London office. 
DIFC Courts are the independent court system of the Dubai International Financial Centre (DIFC), a free zone located in Dubai, United Arab Emirates. The DIFC Courts have jurisdiction over civil and commercial disputes arising within the DIFC, including those involving DIFC-based companies and individuals. They have exclusive jurisdiction over certain matters, such as claims related to the DIFC's own internal regulations and decisions.
DIFC Courts handle a wide range of civil and commercial cases, including but not limited to:
Contractual disputes
Corporate disputes
Employment disputes
Banking and finance disputes
Intellectual property disputes
Real estate disputes

Client satisfaction is paramount to use so we appreciate your feedback as it allows us to continually improve the service we provide 

Austin Kemp
Company
"Monarch Solicitors provide exceptional, skilled attorney who handles client's cases with compassion and understanding. I recommend her highly!"

Peter Istrate
Moxels Digital Agency
"Shazda, not just that advised me for the best solution but she went beyond in advising for future needs that we may be having at our creative agency, so much that we decided to work with them exclusively. I highly recommend!"

Katie Sharp
Company
"Used Monarch for a freehold Purchase. Excellent service was kept informed of the process. Always willing to have a chat if needed. Thanks in particular to Nasira for her help would definitely recommend"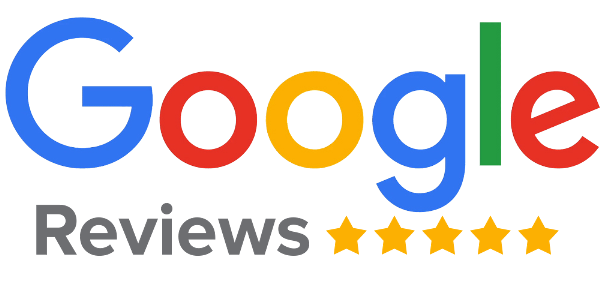 If you need legal advice, call our expert solicitors or fill in our enquiry form and we will get back to you as soon as possible.