Family Office Lawyers in Manchester and London
With our deep understanding of the complex dynamics and intricate legal requirements of family offices, we provide expert guidance and support to ensure your assets, investments, and legacy are protected.
We can provide legal services for Family Office in relation to:
Formation and Structuring – We assist in the establishment and structuring of family offices, considering your specific objectives and family dynamics.
Governance and Compliance – Our team can help you develop and implement robust governance frameworks, including family constitutions, bylaws, and policies that align with your family's values and objectives. We also provide guidance on regulatory compliance, risk management, and best practices to ensure adherence to relevant laws and regulations
Wealth Preservation and Succession Planning – Our solicitors work closely with families to develop comprehensive wealth preservation strategies and succession plans. We address issues such as estate planning, trusts, asset protection, charitable giving, and philanthropic initiatives, helping you safeguard your legacy and ensure a smooth transition for future generations.
Asset Protection and Risk Management – We offer expert advice on asset protection strategies, including the use of trusts, family limited partnerships, and other legal mechanisms to shield your wealth. Our team conducts thorough risk assessments and assists in developing risk management strategies tailored to your specific circumstances.
Investment Structuring and Due Diligence – We provide comprehensive legal support in structuring and executing investment transactions, conducting due diligence, negotiating agreements, and addressing regulatory compliance issues.
Dispute Resolution and Litigation – In the event of conflicts or disputes, our skilled litigators are here to protect your interests. We handle a wide range of legal disputes, including family disputes, partnership disputes, commercial litigation, and other legal matters that may arise.
Confidentiality and Privacy – Our firm adheres to the highest standards of confidentiality and implements robust information security measures to safeguard your sensitive data
How can Monarch Solicitors help?
Our experienced solicitors are committed to understanding your unique needs and objectives and delivering tailored solutions to protect your family's wealth, legacy, and long-term success.
Contact Our Family Office Advocates in Manchester, Birmingham and London, UK
If you would like to enquire for any of our Family Office services please complete our online contact form here or send an email to us at [email protected] and one of our Family Office advocates shall call you back.
Alternatively, please call our Family Office lawyers on 0330 127 8888 for a free no obligation discussion.
Monarch Solicitors is a leading UK law firm with specialist Family Office solicitors ready to offer their expertise. Our award-winning Manchester solicitors, London solicitors and Birmingham solicitors offer their legal expertise nationally and internationally.
Call us for a free initial consultation

Most frequent questions and answers
Family offices operate in a unique and complex environment, often managing substantial wealth, multiple generations, and intricate family dynamics. Legal services tailored for family offices are crucial to address the specific needs and challenges they face. These services provide guidance on governance and compliance, wealth preservation, succession planning, risk management, and investment structuring, among others. Having specialized legal support ensures that the family office operates within legal frameworks, minimizes risks, and protects the family's assets, interests, and long-term objectives.
Succession planning and wealth preservation are vital for family offices seeking to sustain their legacy across generations. Legal services play a crucial role in developing comprehensive strategies to transfer wealth smoothly, mitigate tax burdens, protect assets, and address family dynamics. Attorneys can assist in creating trusts, drafting estate plans, establishing family constitutions, and implementing governance frameworks that promote transparency and communication among family members.
The minimum assets required to establish a family office can vary depending on several factors, including the specific jurisdiction and the goals and needs of the family. There is no universally defined minimum asset threshold to establish a family office. However, family offices are typically established by high-net-worth individuals or families with substantial wealth and complex financial affairs in the range of several tens of millions of pounds or more. It is recommended to consult with wealth advisors, financial planners, and legal professionals who specialize in family offices to determine the appropriate asset level and the most suitable structure for a family office based on your specific circumstances.
Client satisfaction is paramount to use so we appreciate your feedback as it allows us to continually improve the service we provide 

Austin Kemp
Company
"Monarch Solicitors provide exceptional, skilled attorney who handles client's cases with compassion and understanding. I recommend her highly!"

Peter Istrate
Moxels Digital Agency
"Shazda, not just that advised me for the best solution but she went beyond in advising for future needs that we may be having at our creative agency, so much that we decided to work with them exclusively. I highly recommend!"

Katie Sharp
Company
"Used Monarch for a freehold Purchase. Excellent service was kept informed of the process. Always willing to have a chat if needed. Thanks in particular to Nasira for her help would definitely recommend"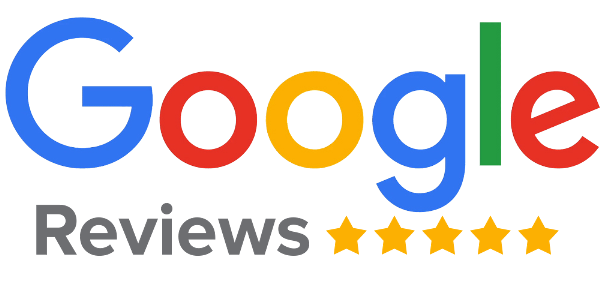 If you need legal advice fill in our enquiry form or contact us and one of our experts will get back to you as soon as possible.