UK Work & Business Visas Services
Specialist UK Work And Business Visa solicitors in Manchester & London
For those seeking UK work and business visa's, there are a wide range that may apply to you. Our specialist immigration solicitors can help advise you on which visa may apply to you and also help you apply for the visa.
Representative of Overseas Business Visa
Also known as a Sole Representative Visa, this is perfect for non-EEA nationals wanting to work for their business or expand their business to the UK. It allows you to work in the UK for three years and bring your dependants who can work without restriction.
Tier 2 General Visa
This is most popular category for skilled migrant workers in the UK. Tier 2 Visa applicants are sponsored by an employer who holds a valid Tier 2 Sponsor Licence.  The UK provides countless opportunities for those working in sectors such as tech, finance, hospitality, healthcare, and STEM disciplines where there are significant skills shortages.
Tier 2 Intra-Company Transfer Visa
This route is used by multinational organisations to transfer skilled employees from an overseas office or subsidiary company to fill a post in the UK which cannot be filled by a locally recruited employee. However, the policies introduced by the UK government such as the Immigration Skills Charge and minimum income thresholds makes it increasingly difficult for companies to transfer talent to the UK for projects.  
Tier 1 Investor Visa
This visa provides a route for high-net-worth individuals to enter the UK and fast-track their way to settlement.
Tier 1 Entrepreneur Extension Visa
The requirements for this visa are strict. UK Visa and Immigration team can visit your office to check genuineness of the business when you apply for extension.
Once you have successfully established your UK business under a Tier 1 Entrepreneur Visa, the Tier 1 (Entrepreneur) Visa extension allows you and your dependants to continue to live and work in the UK after the expiry of your initial visa, which is valid for three years and four months.  An extension will increase this time by two years, provided you meet all requirements.
Tier 1 Graduate Entrepreneur Guidance
This visa is designed for overseas students studying in the UK who would like to remain in the UK after graduation and start a UK business.
The graduate entrepreneur route is an ideal fit for ambitious graduates who wish to remain in the UK following graduation. However, you will need endorsement, and we can help you prepare your application.
Tier 5 Youth Mobility Visa
Tier 5 Youth Mobility Visa scheme is available for certain nationals only as such Australia, Canada, Japan, Monaco, New Zealand, Hong Kong, Republic of Korea, Taiwan.
Many young people from these countries come to the UK, usually after completing university, to work and travel through the UK before returning home to 'settle down'.
Tier 5 Temporary Work Visa Guidance
This allows people who meet the eligibility criteria to come to the UK to work.  This visa provides working rights to researchers, creative and sport persons. It also provides an opportunity for charity and religious workers to live in the UK for a temporary period.
Business Visitor Visa UK
This and a few other visit visa categories are clubbed into one scheme which is known as the Standard Visitor Visa. When you require visit to the UK to conduct business activities, travellers from some countries must obtain a UK Standard Visitor Visa prior to entry. This visa permits you to conduct business activities subject to relevant conditions and represent a foreign business in the UK for a period of up to six months.
Start-up Visa
In early 2019, the British government showed the UK was "open for business" by announcing the Tier 1 Entrepreneur Visa was to be replaced by "Start – up" and "Innovator" routes.  This news has been especially welcomed by the tech sector, which is awash with investor confidence but short on the talent it needs.
Innovator Visa
The British government has announced that the Tier 1 Graduate Entrepreneur Visa and the Tier 1 Entrepreneur Visa is to be replaced by two new routes:
The Start – up Visa
The Innovator Visa
The Innovator route offers an opportunity for experienced entrepreneurs to enter the UK market.  
Tier 1 Exceptional Talent Visa
Those who are gifted in the sciences, humanities, engineering, the arts and technology are naturally drawn to Britain, which can offer a highly educated workforce and a rich intellectual and cultural life.
The Tier 1 Exceptional Talent Visa provides an opportunity for people who have proven talent in their field and are from outside the European Economic Area to live and work in the UK for up to five years.  
The Tier 1 Exceptional Talent Visa category is extremely competitive and includes a rigorous application process.  
Contact Our Specialist UK Work & Business Visa Solicitors
We would like to discuss your UK work & business visa directly to find out how we can help.
Please contact our UK work & business visa solicitors by sending an email to us at [email protected] and one of our  solicitors shall call you back. 
Alternatively, please call our immigration team on 0330 127 8888 for a free no obligation discussion.
Monarch's award winning legal team are based in Manchester and London, serving client nationally.
Call us for a free initial consultation

Most frequent questions and answers
Immigration law can be complex. You have to act quickly, and it can be difficult to think straight when you are facing having to leave the country. We can take some of the stress away from you and use our experience to give you the best chance at success.
Yes. The Home Office will not seek to remove you from the UK while you are applying or appealing a decision.
Client satisfaction is paramount to use so we appreciate your feedback as it allows us to continually improve the service we provide 

Austin Kemp
Company
"Monarch Solicitors provide exceptional, skilled attorney who handles client's cases with compassion and understanding. I recommend her highly!"

Peter Istrate
Moxels Digital Agency
"Shazda, not just that advised me for the best solution but she went beyond in advising for future needs that we may be having at our creative agency, so much that we decided to work with them exclusively. I highly recommend!"

Katie Sharp
Company
"Used Monarch for a freehold Purchase. Excellent service was kept informed of the process. Always willing to have a chat if needed. Thanks in particular to Nasira for her help would definitely recommend"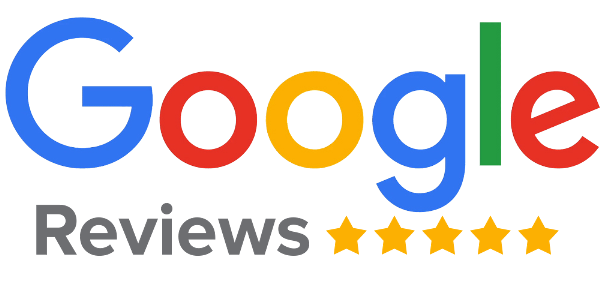 If you need legal advice, call our expert solicitors or fill in our enquiry form and we will get back to you as soon as possible.