Helping with your legal funding
The prospect of paying to bring or defend a claim can be daunting but here at Monarch Solicitors we provide several different funding options to suit your case and financial circumstances. This includes:
Fixed Fees 

Pay on an hourly rate 

Discounted Conditional Fee Agreements 

Litigation Funding 
Fixed Fees 
Monarch Solicitors can provide you with a fixed fee for each stage of the case or a fixed fee for the entire case right up to Trial. This option provides clarity and certainty on the cost at each stage of the case and can help you decide whether it is worth bringing or defending the claim. It also allows you to financially manage your claim by knowing how much you are paying and what for right from the outset. 
This is the most suitable option for simple applications or straightforward cases, for example blight notice applications or compulsory purchase orders. This may not be suitable in complexed litigation cases or cases with a lot of documentary evidence and witnesses. 
Pay On An Hourly Rate 
You can pay for your case on a 'pay as you go' system. This will be charged at the hourly rate fee for the person handling your case. You will be charged only for the time spent working on your case. You will be provided with a time sheet every month detailing exactly what time was spent on your case and why so there is full transparency on all the charges. 
We can provide an estimate of the costs involved at the outset so that you have an estimate of costs in mind before you bring or defend the case. The exact cost will then be finalised based on the time spent working on the case. 
Discounted Conditional Fee Agreements 
This is similar to a 'no win no fee' agreement but with a twist. 
There will be a fee paid by you at a discounted hourly rate which is negotiable and determined based on the level of risk of your case. There will be a risk analysis undertaken by one of our experts so you will be fully advised how the discounted rate has been calculated based on the risks in your case. 
If you win the case, the full fees may be paid by the other side so essentially there will be no fee paid by you. If you are not successful in the case, you will only be charged at the lower discounted hourly rate for our work carried out and expenses. You may also have to pay the other sides legal costs. 
Using this option, we share the risk of bringing or defending your case and do everything we can to help you win. This allows you to have financial certainty as to the costs throughout the life of the case by knowing that you will only ever have to pay our discounted hourly rate and expenses. It also allows you to decide whether you want to accept the risks in bringing or defending the case at the outset with the opportunity not to pay legal costs if you win. 
The success fee is a fee payable if you win the case, calculated in proportion to the risk taken by us in accepting your case by way of this agreement. The success fee can either be:
A fixed percentage of the damages awarded to you when you win the case. For example, 25% of the damages; or

The difference between our discounted rate and the standard rate. For example, we discounted our hourly rate by 25% to reflect the risks in your case so when you win the case, you will pay the shortfall of 25% of our fees that were previously discounted. 
Litigation Funding
Litigation funding is provided by a third-party funder who does not have any interest in the case. They only provide the finances for the litigation and do not get involved with how the case is run or make decisions for you during the case. This is usually a professional funder who will have their own Solicitor to decide whether or not to fund the case based on the risks and costs involved. In return for funding the case, they usually ask for a percentage of the damages awarded if you win the case.
This is a good option for cases of high value where a damages or money outcome is sought. It allows you to bring the case without having to pay the legal costs upfront yourself and with the certainty that if you are unsuccessful in the claim, you will not have to pay the other sides costs. 
The availability of litigation funding is determined on a case by case basis and depends on the private funder agreeing to fund your case.
It is important to choose the funding option that is best for you or your business to reduce the cost and stress involved. We are happy to discuss your financial circumstances and help you decide which funding option is most suitable for you and ensure that your money is used in the most effective way.
Contact Our Litigation Solicitors
If you would like to enquire for any matters regarding legal funding options please complete our online contact form here or send an email to us at [email protected] and one of our solicitors shall call you back. Alternatively, please call our litigation solicitors on 0330 127 8888 for a no obligation discussion.
Call us for a free initial consultation

Most frequent questions and answers
Sometimes referred to as third-party litigation funding or legal financing, litigation finance is an agreement between two parties, one of whom is involved in a legal dispute. The funder agrees to cover the cost of a claim in exchange for a share of the damages.
The role of a litigation funder is to fund a worthy legal case and provide visible confidence. With the industry in its infancy, there is some nervousness within the legal community about funders coming in and making sweeping changes to the claimant's representation or strategy. In our experience, doing so is counterproductive.
It is useful to keep the circle of stakeholders small when embarking on a litigation claim, as this makes information easier to share. Those whose daily jobs are affected by the claim should be represented, along with your finance and legal teams. In some cases, oversight from senior management could also help.
Client satisfaction is paramount to use so we appreciate your feedback as it allows us to continually improve the service we provide 

Austin Kemp
Company
"Monarch Solicitors provide exceptional, skilled attorney who handles client's cases with compassion and understanding. I recommend her highly!"

Peter Istrate
Moxels Digital Agency
"Shazda, not just that advised me for the best solution but she went beyond in advising for future needs that we may be having at our creative agency, so much that we decided to work with them exclusively. I highly recommend!"

Katie Sharp
Company
"Used Monarch for a freehold Purchase. Excellent service was kept informed of the process. Always willing to have a chat if needed. Thanks in particular to Nasira for her help would definitely recommend"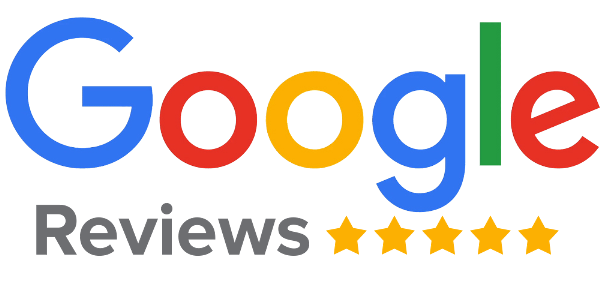 If you need legal advice fill in our enquiry form or contact us and one of our experts will get back to you as soon as possible.