Freehold solicitors in Manchester & London
If you're thinking about purchasing the freehold to your property consult our accredited residential property solicitors.
Why should you buy the Freehold to a Property?
The value of the property will increase

The property will be more saleable as owning a freehold property is preferable

No more ground rent or any other charges incurred upon the landlord needs to be paid

You are no longer bound by restrictive covenants restricting the use of your property as you would in a leasehold – So you have control over management and maintenance of the property
You own the outright of the property, so you do not need to worry about the lease running out or expiring
Purchasing the Freehold for Individual Homes
Under the Leasehold Reform Act 1967, leaseholders have the right to buy the freehold to their lease, dependent on the tenant fulfilling certain statutory conditions. However, if the landlord is not in agreement to sell the freehold then this process is called 'enfranchisement'.
Qualifications for Freehold Enfranchisement
There are certain criteria's to be met for a leaseholder to have the right to a freehold enfranchisement.
These criteria include:
The house – The house must be considered a house where it is self-contained, and any adjourning properties are divided by vertical walls

The lease – The lease must have more than 21 years remaining or have a right to renew

The leaseholder – You must be the leaseholder at the time of application for an enfranchisement and must have held the lease for the last two years
Purchasing the Freehold of a Flat or Apartment – Collective Enfranchisement
Collective Enfranchisement is the legal right for tenants of flats and apartments to be able to purchase the freehold to their property at a fair market price under the Leasehold Reform, Housing and Urban Development Act.
For tenants involved it is important to understand that by purchasing the freehold of a flat or apartment, you will share the freehold of the whole property with fellow tenants living in the property, and so close cooperation, communication, and a consensus and agreements is essential in order for this to work.
Collective enfranchisement can be a complex procedure and the appropriate notice needs to be served onto the landlord at the right time to raise a claim for enfranchisement as there are strict timelines to adhere. Failure to do so may incur in unexpected additional costs and delays.
How our Freehold Purchase Solicitors can help
The process of purchasing the freehold to a property can be complicated and as such professional advice is recommended.
Our accredited residential property solicitors have vast experience of completing numerous freehold purchases of all property types. This has allowed our residential property solicitors to encompass extensive knowledge and know-how of each step in the process of a residential freehold purchase in order to provide reassurance for peace of mind for our clients and ensure the process progresses smoothly and efficiently in the interests of both parties involved.
Price & Service Transparency
Monarch Solicitors provide highly competitive fees.  For matters of transparency, a full personalised costs breakdown will be provided to you in our Terms of Engagement letter so that you are wary of the total potential costs associated to a freehold residential purchase.
Contact our Residential Property Solicitors:
We would like to discuss your residential freehold purchase requirements directly to find out how we can help.
Our Residential Property Team based in Manchester and London are ready to help you, please contact us by sending an email to [email protected] and one of our conveyancing solicitors shall call you back. Alternatively, please call our residential property solicitors on 0161 820 8888 for a no obligation discussion.
Call us for a free initial consultation

Most frequent questions and answers
Owning the freehold means you own the property outright including the land it's built on, for an unlimited period. You'll also 'own' and have rights to the 'airspace' above your property up to about 500 feet and beneath your feet, in theory there's no limit to the depth at which you cease to own the land your property is built on – although this is largely because it's not been tested in court.
We would always recommend this.  You must have a good idea at the start of this process of what your costs will be and whether you can afford it.
Client satisfaction is paramount to use so we appreciate your feedback as it allows us to continually improve the service we provide 

Austin Kemp
Company
"Monarch Solicitors provide exceptional, skilled attorney who handles client's cases with compassion and understanding. I recommend her highly!"

Peter Istrate
Moxels Digital Agency
"Shazda, not just that advised me for the best solution but she went beyond in advising for future needs that we may be having at our creative agency, so much that we decided to work with them exclusively. I highly recommend!"

Katie Sharp
Company
"Used Monarch for a freehold Purchase. Excellent service was kept informed of the process. Always willing to have a chat if needed. Thanks in particular to Nasira for her help would definitely recommend"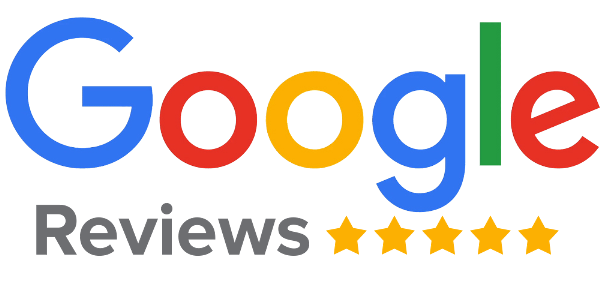 If you need legal advice, call our expert solicitors or fill in our enquiry form and we will get back to you as soon as possible.