Corporate Insolvency Services
Bankruptcy Law Solicitors In Manchester And London.
Unfortunately, despite best efforts, a company can face an uncertain future. This can be due to things outside our control such as increased competition, rising costs or increasing interest rates. Our Insolvency solicitors can assist you and your company in the early stages of any financial difficulties and advise you on a strategy which can provide a beneficial outcome. 
In the case of a company in financial trouble, whether it's restructuring or going through a formal insolvency process, we'll do all we can to guide you through the process.
Monarch Solicitors provide a personal service, advising on insolvency procedures including:
Liquidations, including the preparation of Winding-Up Petition
Restructuring and refinancing 

Creditors' rights on insolvency 

Claims against directors 

Directors' disqualification 

Commercial recoveries
However, sometimes that will not be enough, and the company will become insolvent. Insolvency can be a complex process covering employment, tax, property, family and others.
We can also advise company directors on the personal consequences of corporate insolvency, helping to protect your interests.
Defending post liquidation / bankruptcy claims such as preferences and transactions at undervalue

Landlords' rights on insolvency

Company Involuntary Agreements

Bankruptcy

Receivership
Speak to one of our expert bankruptcy and insolvency solicitors in Manchester or London use our simple enquiry form to ask us a question and get a quick response.
How we can help you or your business with bankruptcy & insolvency?
Personal bankruptcy & insolvency
While bankruptcy is an experience nobody wants deal with, it can sometimes be the wisest option when you find yourself in an arduous financial situation. Our bankruptcy and insolvency solicitors can advise you on whether bankruptcy is the right option for you and guide you through the entire bankruptcy process.
For bankrupt individuals, we can assist with:
Deciding whether to declare bankruptcy

Understanding the long-term consequences of bankruptcy

Reviewing alternative options, such as Debt Relief Orders

Applying to become bankrupt

Protecting your home

Cancelling bankruptcy

What happens when your bankruptcy ends
For company directors, we can assist with:
Defending misfeasance claims & other claims against directors

Director disqualification

Employment law advice
Company insolvency
For insolvent companies, we can assist with:
Deciding whether to declare your company insolvent

Navigating insolvency proceedings

Restructuring and refinancing

Claims against directors

Directors' disqualification

Defending post liquidation claims such as preferences and transactions at undervalue
Whether you are a business facing insolvency or a creditor looking for assistance with recovering money owned by a company that is insolvent or on the edge of insolvency, we have the expertise you need.
For credits, we can assist with:
Preparation of Winding-Up Petitions

Creditors' rights on insolvency

Landlords' rights on insolvency

Making claims against company directors
We also can assist with various issues regarding business insolvency; including providing employment law advice on problems such as redundancy and TUPE Transfers.
Why choose Monarch Solicitors bankruptcy & insolvency solicitors?
We will always ensure your goals and priorities are clear, then help you find the right legal strategy to protect your interests. Our well established team have extensive experience working with individuals and businesses through bankruptcy and insolvency.
Dealing with these matters can be very stressful and confusing, so we will work closely with you to make sure you understand your legal positions and options as quickly as possible. We can then make sure you have all of the information you need to choose the best course of action for you and the people you care about.
Drawing on our years of experience, we can advise you on all of the issues you need to consider, including both the short and long-term consequences of bankruptcy and insolvency, as well as the potential alternatives. That way, you can have complete confidence that you are making the right decision for your future.
The Monarch Solicitors promise
When you utilise our commercial law services, we promise:
Our staff will be friendly, attentive and considerate.

All of your concerns will be taken into consideration, your questions answered and your potential options explained in great detail

The cost of dealing with your requirements will be made clear to you from the outset.

We will always stay contactable be it by email or telephone.

We will ensure you are updated regularly on the status of your proceedings.
Monarch Solicitors is accredited by the Law Society in recognition of the high standards of our practice management and client care. We are independently regulated by the Solicitors Regulation Authority (SRA).
Get in touch with our insolvency & bankruptcy solicitors in Manchester & London
If you would like to enquire about any matters relating to insolvency please complete our online contact form here or send an email to us at [email protected] and one of our solicitors shall call you back. Alternatively, please call our insolvency solicitors on 0330 127 8888 for a no obligation discussion.
Monarch Solicitors are a leading UK Law firm with solicitors based in both Manchester and London.
We are also able to leverage an international network spanning across Hong Kong, Turkey and Dubai to provide seamless assistance with cross-border matters relating to insolvency & bankruptcy.
Call us for a free initial consultation

Most frequent questions and answers
If you are a company director, you should certainly not just resign (which could be a breach of your duty as a company director) and do not just continue to trade (which could lead to personal liability). Take advice as soon as possible and act on that advice and, in particular, do not transfer assets without first obtaining advice.
Liquidation is a formal insolvency procedure that brings the existence of a company to an end.  There are three main methods for liquidation; members' voluntary liquidation, creditors' voluntary liquidation and compulsory liquidation. In each a liquidator will take over from the directors and assume day to day control of the company.
You could be made personally liable for your company's debts and could face criminal prosecution, a fine, and/or disqualification as a director. For the next five years you are not allowed to be a director of another company with a similar name without the court's permission.
Client satisfaction is paramount to use so we appreciate your feedback as it allows us to continually improve the service we provide 

Austin Kemp
Company
"Monarch Solicitors provide exceptional, skilled attorney who handles client's cases with compassion and understanding. I recommend her highly!"

Peter Istrate
Moxels Digital Agency
"Shazda, not just that advised me for the best solution but she went beyond in advising for future needs that we may be having at our creative agency, so much that we decided to work with them exclusively. I highly recommend!"

Katie Sharp
Company
"Used Monarch for a freehold Purchase. Excellent service was kept informed of the process. Always willing to have a chat if needed. Thanks in particular to Nasira for her help would definitely recommend"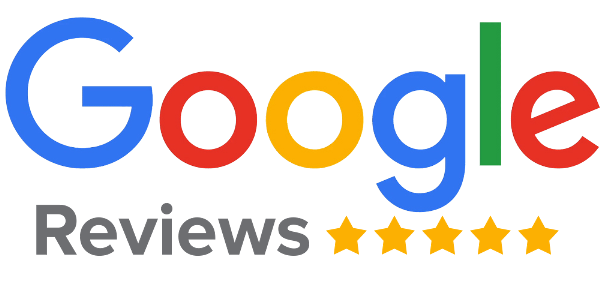 If you need legal advice, call our expert solicitors or fill in our enquiry form and we will get back to you as soon as possible.