Leading Settlement Agreement Solicitors in Manchester and London
A settlement agreement is a legally binding contract between the employer and the employee that bring to an end the employment relationship on the agreed upon terms.
If your employer presents you with a settlement agreement it is a legal requirement that you seek independent legal advice. You employer must also pay all reasonable legal fees (usually up to specified amount) for the independent advice. 
Why Are Settlement Agreements Used?
Settlement agreements are usually used to avoid formal disciplinary, redundancy or court procedures. It is a way for the employment relationship to be terminated and any disputes to be settled on the agreed upon terms. 
For your employer this is a quick and easy solution to terminating the employment relationship and removes any risk of you taking a claim to the Employment Tribunal. 
For a settlement agreement to be legally binding it must contain the following:
In writing

About a particular complaint or proceedings

Signed by the employee

Employee must have received independent legal advice

Legal advisor must be identified and insured

Agreement must state the requirements for a settlement agreement has been satisfied
What To Do If My Employer Is Pressuring Me Into Accepting A Settlement Agreement?
Remember that the settlement agreement is generally for the employer's benefit. They do not want to run the risk of the time or cost associated with a claim brought against them in the Tribunal. Your employer may offer you a settlement agreement instead of going through the formal dismissal procedure. 
If your employer offers you a settlement agreement you do not have to take it. For example if your employer is questioning your performance and offers you a settlement agreement to dismiss you immediately instead of going through the official performance review procedure. You do not need to take this agreement and can instead elect to go through the official procedure instead. 
The Code of Practice for settlement agreements has been set out on the ACAS website. Whilst the code is not binding your employer must be able to justify why they did not follow the procedure if there is ever a dispute. The most important part of the code is the requirement to give employees a 10-day cooling off period before entering into a new contract and employers cannot use behaviour that unduly influences the employee to accept the settlement agreement. 
How Can Monarch Solicitors Help?
Our specialist employment solicitors have decades of experience dealing with employment issues. They are well equipped to deal with a whole manner of different cases no matter how big or small. 
Our team have had great success negotiating settlement offers, taking claims to the Employment Tribunal, and many more. Every person we represent receives the same high quality of treatment and personal service.
Contact Our Employment Lawyer Today
Whatever your issue our employment solicitors are here to help.
Call us on 0330 127 8888 for an initial consultation. Or email us on [email protected] and one of our team will get back to you.
Call us for a free initial consultation

Most frequent questions and answers
A settlement agreement is a legally binding document between you and your employer where in return for giving up your employment rights, you will receive a lump sum settlement. There are many other terms that will be incorporated into the settlement agreement, such as payment of accrued holidays, pensions, your notice, bonus and salary up to the termination date. There is often a confidentiality clause too.
Settlement Agreements offer the benefit of certainty and a clean break between an employee and his employer. An employee will have the security of a termination document setting out what financial settlement together with other aspects of termination. It is for these reasons that many employees utilise the Settlement Agreement process, even where an employer has followed a fair process and/or the employment has ended amicably.
Settlement Agreements may be offered in many situations. They may be used to avoid a drawn-out performance, disciplinary or redundancy process, which can often be costly and time-consuming for an employer and lead to ongoing contention with the employee. An employer may also consider offering a Settlement Agreement where there is an existing dispute with an employee as a means of bringing that dispute to a close.
Client satisfaction is paramount to use so we appreciate your feedback as it allows us to continually improve the service we provide 

Austin Kemp
Company
"Monarch Solicitors provide exceptional, skilled attorney who handles client's cases with compassion and understanding. I recommend her highly!"

Peter Istrate
Moxels Digital Agency
"Shazda, not just that advised me for the best solution but she went beyond in advising for future needs that we may be having at our creative agency, so much that we decided to work with them exclusively. I highly recommend!"

Katie Sharp
Company
"Used Monarch for a freehold Purchase. Excellent service was kept informed of the process. Always willing to have a chat if needed. Thanks in particular to Nasira for her help would definitely recommend"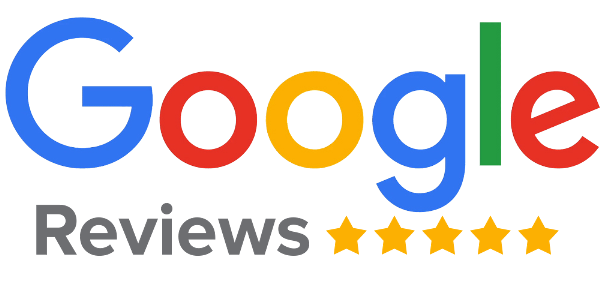 If you need legal advice, call our expert solicitors or fill in our enquiry form and we will get back to you as soon as possible.