Partnership & LLP Dispute Resolution
Partnership & LLP Dispute Resolution Solicitors in Manchester & London
The law governing partnership and LLPs is different to that which governs company law.  Therefore, it is imperative to seeks specialists advise on partnership law to ensure successful outcomes.  Our expert partnership & LLP dispute resolution and dissolution solicitors based in Manchester and London will skilfully guide you through the complex maze of partnership and LLP law and avoid personal liability from arising.
The legal definition of a partnership is extremely wide. Section 1 of The Partnership Act 1890 (PA 1980) defines the word "partnership" as,
"Partnership is the relation which subsists between persons carrying on a business in common with a view of profit"
Therefore, a partnership can arise unintentionally as people take a leap of faith to set up a business with family or friends without a formal structure or agreement.
This can often have serious unintended consequences such as:
Section 24(1), PA 1890 – states, absent agreement to the contrary, all partners are entitled to share equally in the profits of the business and are required to contribute to any losses, either income or capital.
Section 5, PA 1980 – states that each partner is an agent for the firm, and liable for commitments entered into by other partners, including contractual liabilities and debts.
How Our Partnership and LLP Dispute Resolution Solicitors Can Help You
Despite best intentions, partners can fall into disagreement whether it relates to the day-to-day running and control of the company or the terms of an exit of a partner or the dissolution of the partnership.
Common disagreements between partners include:
Responsibility and authority
How partnership income should be used
Pursuing commercial objectives
A breakdown in your professional relationship
Some of the more serious misconduct events that trigger disputes include:
Breach of partner duties

Breach of partnership agreements

Conflict of interests

Fraud or theft

Breach of partnership statutory or fiduciary duties

Separation or divorce of husband and wife partnership
Partnership and shareholder disputes can be complex matter swhich requires legal advice and representation.
At Monarch Solicitors, we recognise that it is in the best interests of all parties in order to smoothly resolve the dispute to limit both costs and time and ensure any negative impacts resulting from the dispute are minimised.
The Partnership or LLP Agreement
A well-drafted partnership agreement should contain provisions on how to manage disputes and how an interest can be sold or transferred to avoid stalemates when commercial disputes do arise.
In the absence of a partnership agreement, the terms of the Partnership Act 1980 and over a century of case law will apply.
However, if the parties fail to come to an agreement, our expert partnership dispute resolution solicitors in Manchester and London can advise on other solutions including court action.
Partnership Dispute Court Claims and Defence Solicitors
Where negotiations fail and court action is the only option, our commercial litigation solicitors in Manchester & London will help you bring court proceedings or defend proceeding issued against you. The commercial courts can adjudicate the dispute and make a declaration or order for the dissolution of the partnership.
About our Partnership Dispute Resolution Lawyers in Manchester & London
Our partnership & LLP dispute resolution and dissolution solicitors are known for carefully assessing and guiding our clients skilfully through difficult disputes.
Monarch Solicitors provide tailored advice on partnership disputes to make the right commercial and tactical decisions to quickly secure the most beneficial resolution.
Our market-leading solicitors can also assist in director and shareholder disputes.
If there is a risk of dissipation of partnership assets, our expert litigation lawyers will intervene and obtain an urgent commercial injunction.
Our highly experienced corporate legal team advise on
Limited Liability Partnerships

General partnerships

Partnerships at will

Public Private partnerships
Our clients include remaining and departing partners and members in a variety of industry sectors, from professional services (including accountants, architects, engineers, surveyors, solicitors, dentists and GPs), manufacturing, retail & leisure, farming, care homes, construction and the property investment/development sectors.
We regularly advise on a broad range of partnership disputes involving:
Boardroom decisions

Strategy and structure

Value of goodwill in your business

Suspension, removal, exclusion or expulsion of a partner

Breaches of partnership agreement terms

Disputes relating to asset division

Disputes between the partners

Disputes between partners and employees
We can also provide you with expert legal advice on all aspects of partnership law including:
Rights and responsibilities of partners and members

Breaches of statutory duties

Breaches of fiduciary duties

Disputes over interpretation of partnership agreements

Disputes over governance

Disputes over share of profits or losses

Dissolving the partnership

Breach of restrictive covenants

Partner liability

Partner misconduct or bad faith

Disputed partnership accounts, theft or fraud

Death of a partner

Exit or retirement packages

Dissolution or winding up a partnership

Bullying & harassment or discrimination (age, sex, sexual orientation, race, nationality, religion/no religion)
Partnership and LLP Dissolution Solicitors
Our partnership dispute resolution lawyers will skilfully analyse the evidence, plan a strategy and then implement the right solution to your dispute. Where necessary we will draw in the skills of our tax and forensic accountancy experts and arrange for a valuation of respective interests in the partnership and LLP.
Ultimately, if an agreement cannot be reached the partnership may need to be dissolved and this process gives rise to most disputes.
On Dissolution, after all the costs of the business have been paid, the balance if any will be distributed to the partners usually in accordance with the partners profit sharing ratios.
Where a partnership has to be split or dissolved upon divorce, Monarch Solicitors will deal with the matter with extreme sensitivity to ensure the partners get a fair distribution of assets. To avoid disputes arising, we would advise that pre or post nuptial agreements are put in place to deliver peace of mind and avoid future disputes.
Alternative Dispute Resolution – Mediation & Arbitration
If you do not want to go to court or your partnership agreement has an Alternative Dispute Resolution (ADR) clause in it, we can assist you in fighting your corner. The main 2 types of ADR involve mediation and arbitration.
Mediation involves a third-party mediator who will investigate the underlying problems and help the parties negotiate a settlement.
Arbitration involves an arbitrator is someone who investigates a commercial dispute in a similar way to the courts and has the power to impose a binding settlement on the parties involved.
International Partnership & LLP Dispute Resolution Lawyers, UK
Whether your organisation operates solely in the UK, or across multi-jurisdictional dimensions, our flexible and pragmatic relationships with a global network of associated law firms enable us to seamlessly deliver partnership dispute resolution services over different jurisdictions.
If you are based outside the EU or are in a country that signatory to the Lugano Convention 2007 (Iceland, Switzerland, Norway and Denmark) the court will consider if England and Wales is the most appropriate place in which to bring your claim and ensures that the resulting judgment can be recognised and enforced across borders.
Partnership Dispute Litigation Costs & Service Transparency
We offer a transparent pricing structure, and can potentially offer a No Win No Fee, Commission Based Fees, Discounted Conditional Fee Agreements or arrange After the Event Insurance to help you with litigation costs in a partnership dispute claim.
If you are considering taking Court action the costs of litigation in a partnership dispute should be weighed against the amount likely to be received in damages and the loss of reputation to your business.
We know it's important to your business that the legal costs of the dispute are kept under control so as to not affect your cash flow.
We'll not only ensure that you're aware of cost implications from the outset, but we'll also provide you with step-by-step cost estimates or fixed fees for each stage of the work. We'll also consider funding options to suit your business needs so you can be sure that our legal services are cost-effective.
For more information regarding legal funding options, please click here for more information.
We are clear in our advice and completely transparent with our fees.
Contact Our Partnership & LLP Dispute Resolution & Dissolution Solicitors in Manchester and London, UK
If you would like to find out more about our director and partnership dispute resolution services please complete our online contact form here or send an email to us at [email protected] and one of our solicitors specialising in partnership disputes and dissolution shall call you back.
Alternatively, please call our director and partnership dispute resolution lawyers on 0330 127 8888 for a no-obligation and free discussion.
We have specialist partnership dispute advisors based at our Manchester and London offices offering a personal service, nationally and internationally.
We are also able to leverage an international network spanning across Hong Kong, Turkey and Dubai to provide seamless assistance with cross-border matters relating to partnership & LLP dispute resolution.

Call us for a free initial consultation

Most frequent questions and answers
Often, disputes can be rectified during the negotiations stage or the mediation stage. Partnership disputes rarely escalate to Court proceedings. If you have a partnership or shareholders agreement, the contractual rights along with the statutory rights of each party need to be scrutinised to identify any breaches. If you believe there has been a breach by your business partner or shareholder then it is advisable to seek legal advice before such disputes escalates. 
If a business is a partnership, you may consider bringing in third party investors for their opinions in resolving any disagreements. If such disputes cannot be resolved personally, then it may be worth commencing legal action, but doing so may cause a breakdown in business relationship which affect the future operations of your business. If disagreements are a regular occurrence, then you might consider removing your business partner as an employee but keep them as a shareholder, or in extreme cases remove them as a shareholder as well. 
In larger limited businesses, key business decision disputes are resolved by a simple majority vote by all shareholders at a general meeting. If you disagree with any business decisions made, depending on the number or type of shares you have in the business, you may have rights to veto any decisions. As a shareholder, you have contractual rights in the shareholders agreement and the company's articles of association, along with statutory rights under the Companies Act 2006. 
In the same way that shareholders in a company should have a shareholder's agreement, partners in a partnership should always have a partnership agreement. A number of disputes arise simply because the parties have not clearly defined their obligations in a written agreement. In the absence of a written agreement, the applicable regime depends on whether the partnership is formed under the 1890 Partnership Act or the LLP Act 2000.
Client satisfaction is paramount to use so we appreciate your feedback as it allows us to continually improve the service we provide 

Austin Kemp
Company
"Monarch Solicitors provide exceptional, skilled attorney who handles client's cases with compassion and understanding. I recommend her highly!"

Peter Istrate
Moxels Digital Agency
"Shazda, not just that advised me for the best solution but she went beyond in advising for future needs that we may be having at our creative agency, so much that we decided to work with them exclusively. I highly recommend!"

Katie Sharp
Company
"Used Monarch for a freehold Purchase. Excellent service was kept informed of the process. Always willing to have a chat if needed. Thanks in particular to Nasira for her help would definitely recommend"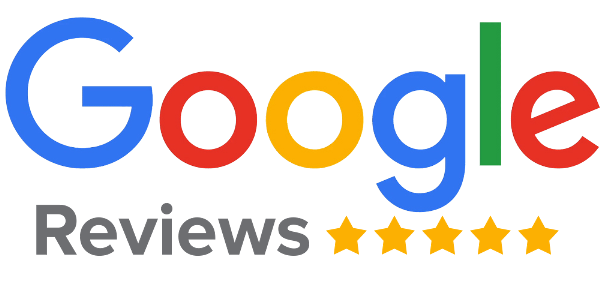 If you need legal advice fill in our enquiry form or contact us and one of our experts will get back to you as soon as possible.