Global Business Mobility Visas
Global Business Mobility Visas Services
Specialist UK Global Business Mobility Visas solicitors in Manchester & London
The Global Business Mobility visa is built up of five different visa routes to make visas more accessible to overseas workers trying to establish themselves or a company they are working for in the UK. 
The Global Business Mobility visa is an umbrella visa of five different United Kingdom visa routes which enables overseas companies to send staff members to the UK or to establish themselves in the United Kingdom, or for a specific purpose. Here is a list of the different Global Business Mobility Visa routes:
Senior or Specialist Worker visa 

Service Supplier visa 

UK Expansion Worker visa

Secondment Worker visa 

Graduate Trainee visa
Understanding what Global mobility visa your employees need can be hard as they are all bespoke to different people's needs, also understanding all of the documents and paperwork which come with applying for this visa can be hard. This is why we recommend speaking to one of our expert solicitors before applying for any global mobility visas as we can recommend the one best suited to you. 
Senior or Specialist Worker visa 
The Senior or Specialist member route is for overseas-based employees who are being temporarily transferred to a UK branch of a firm they work for overseas. This is for workers who are senior managers or specialist workers who must be linked to their employer who is stationed overseas. Here are the eligibility requirements for this visa route: 
Must be 18 years or over

You are currently working for a business linked to your UK sponsor.

You have worked outside the Uk for at least 12 months with the company which is linked to the UK business unless you are a high earner gaining more than 73,900 annually. 

You have a valid sponsorship certificate from the job you are planning to do. 

The job you are planning to do is skilled in at least RQF Level 6. 

You must have a valid TB licence.
Service Supplier visa 
The Service Supplier route allows employees of an overseas service provider and self-employed people who are established outside the UK to temporarily come to the UK if the work is under a contract to supply services covered by one of the UK's international trade agreements. Whilst the worker is in the UK they are unable to take a second job, however, they can go aboard and return back to the country freely. This visa last 6 to 12 months depending on the trade agreement they have been put under the trade agreement, this visa route is not a way to apply for indefinite leave to remain. Here are the requirements to apply for this visa route: 
They must be providing a service to a business located in the UK covered by an agreement. 

They must provide a service to a UK business sponsored by the Home Office.

have a Certificate of Sponsorship (CoS) from a UK sponsor with information about the work that the applicant will be doing in the UK for their sponsor

They must have worked with their employer for at least 12 months before applying for the visa. 
UK Expansion Worker visa
The expansion worker visa route allows experienced supervisors, senior managers, or specialists to enter the United Kingdom to set up an extension of the parent company to expand their business internationally. This visa can only be used when the business has no presence in the UK and is set to replace the visa route of Representative of an Overseas Business, if the business already has a presence in the UK they are best suited to the visa route of Senior or Specialist Worker. To be eligible for this visa route you must: 
be currently working for the sponsor group and have worked for that group outside the UK for a period of at least 12 months.

You must have a valid certificate of sponsorship for the job you are proposing to do. 

Have a sponsor for a job that is at least paying a minimum of 42,400 which is also known as the "going rate." 
Graduate Trainee visa
The graduate trainee visa was designed for people who have completed a graduate training course leading towards a senior management role or a specialised job required by their employer who is situated in the UK. To be eligible for this route you must: 
You must have a valid certificate of sponsorship from your employer which has been verified by the Home Office. 

You must have an eligible job waiting for you which has a minimum salary of 23,100 which is the "going rate" for your job. 

You must have been working with a sponsored company for at least three months prior to applying for the Graduate Trainee visa
Secondment Worker visa 
Overseas workers undertaking a highly skilled job located in the UK through secondment worker route to a company from the UK, or they being assigned to a company by the worker or his or her overseas employer in high salary due to a high-value contract, need to follow these regulations to apply for this specific route:
Be sponsored for an eligible job at the required minimum skill level

Have a certificate of sponsorship submitted by a sponsor with BSL Authority to sponsor an exemption worker who has a Job Overseas registered contract with an overseas company and the applicant will work on that contract.
How we can help 
Our team of expert solicitors can help identify and apply for the visa route best suited for you, we have helped many of our clients identify what sponsorship they need and what visa they need to say in the UK for the longest amount of time. If you feel like you or even your employees need to apply for a specific Global mobility visa then contact us today so we can give you one-on-one advice a decide which visa you are best suited to. 
We can also assist with your future business and personal requirements, for example:
Setting up a Company

Commercial Contracts

Commercial Property Purchase 

Commercial Property Lease 

Buying a Residential Property 

Employment Law
Our international team can provide seamless legal services in the following languages:
Chinese (Mandarin)

Chinese (Cantonese)

Arabic

Turkish

Russian
In addition, our network of trusted business partners, can help you source and set up premises, obtain a business bank account and help you and your family settle in the UK.
Price & Service Transparency
At Monarch Solicitors, we provide highly competitive legal fees for clients wishing to apply for a global mobility visa. We will provide you with a breakdown of the routine legal costs for a simple global mobility visa from the outset so that you can budget the costs and fees for the Innovator visa.
Contact Our Global Mobility Visa Solicitors
Our expert immigration lawyers are available to discuss your Global Mobility visa options and the eligibility requirements.
Please contact our UK immigration lawyers for immediate assistance by sending an email to us at [email protected] and one of our UK immigration solicitors shall call you back. 
Alternatively, please call our immigration team on 0330 127 8888 for a free no-obligation discussion.
Monarch's award-winning legal team are based in Manchester and London, serving clients nationally.
We are also able to leverage an international network spanning across Hong Kong, Turkey and Dubai to provide seamless assistance with cross-border matters relating to Global Mobility visas.
Call us for a free initial consultation

Most frequent questions and answers
Yes, you can move to the UK and start a business providing you have got permission from the Home office under the immigration laws. 
This is for workers who are currently working overseas and have been sponsored by someone in the UK to travel to work for them, this could be a specialised employee a manager or a senior manager. 
Yes, you need to have a valid sponsorship to apply for a global business mobility visa. 
Client satisfaction is paramount to use so we appreciate your feedback as it allows us to continually improve the service we provide 

Austin Kemp
Company
"Monarch Solicitors provide exceptional, skilled attorney who handles client's cases with compassion and understanding. I recommend her highly!"

Peter Istrate
Moxels Digital Agency
"Shazda, not just that advised me for the best solution but she went beyond in advising for future needs that we may be having at our creative agency, so much that we decided to work with them exclusively. I highly recommend!"

Katie Sharp
Company
"Used Monarch for a freehold Purchase. Excellent service was kept informed of the process. Always willing to have a chat if needed. Thanks in particular to Nasira for her help would definitely recommend"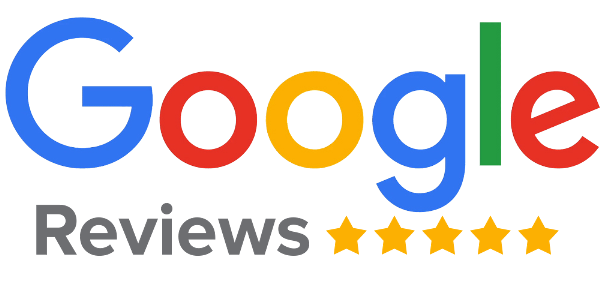 If you need legal advice, call our expert solicitors or fill in our enquiry form and we will get back to you as soon as possible.