Defamation, Business Reputation & Media Solicitors in Manchester and London
Corporate defamation is where false slanderous or libelous publications about a business or company are made that seriously impact business reputation causing a financial loss. Our defamation and media lawyers have unrivaled experience in protecting privacy and reputation for High Profile clients, High Net worth Individuals and businesses.
How Our online defamation Law Solicitors Can Help You
In the digital and globally connected age, libel and slander in all its forms is becoming a big problem for businesses. Our commercial defamation solicitors understand that this not only cause stress but actually damages your business reputation, your ability to trade and ultimately the viability of your business.
Monarch Solicitors will help you remove false allegations published online, by customers/clients, investors, employees, competitors and even former business partners, which can have significant consequences on your business, both reputation and financial.
Defamation On Social Media
We assist clients taking legal action against individuals and companies who have posted material on any social media platform. These include Facebook, WhatsApp, Twitter, YouTube, Instagram and LinkedIn.
Defamation Through Online Reviews
Leaving a defamatory online review of a business on review websites such as Google, Trust Pilot and Trip Advisor or on various blogs and internet forums, can seriously a huge loss of reputation and trade. We can help you remove such defamatory publications.
Defences and Damages in a Defamation Claim
A business has the right to sue for defamatory attacks on its reputation.
Most claims can be dealt with through a simple 'cease and desist' letter and settlement negotiations, however this is not possible in all defamation cases.
If you find yourself in the unfortunate position of being the victim of a libellous or slanderous statement, you must take decisive action to protect your business reputation and start legal proceedings within the limitation period of 12 months.
Defamation law is mostly regulated by the Defamation Act 2013 and can be complex.
Defences to a defamation claim include:
Truth
Honest Opinion
Privilege
Publication on a matter of public interest
Whether through negotiations or by court order, the remedies available in a defamation claim can include:
Removal of the statement
An apology or clarification to put the record straight
Damages or compensation
Undertaking not to repeat the offending behaviour
In a business situation, our expert defamation lawyers will also consider other potential causes of action such as:
Breach of privacy or confidentiality
Breach of data protection rights Under the General Data Protection Regulation (GDPR) and Data Protection Act 2018
Harassment – this can also lead to criminal liability
Malicious falsehood – there is no requirement to prove damage to reputation but do need to prove financial loss
Due to the complex nature of defamation claims, it is best to seek early legal advice to avoid compromising your legal position. For example failing to follow the Pre-Action Protocol for Media & Communications Claims could seriously affect your claim in the courts.
International Defamation Lawyers UK
Whether your organisation operates solely in the UK, or across multi-jurisdictional dimensions, our flexible and pragmatic relationships with a global network of associated law firms enable us to seamlessly deliver defamation and reputation protection services over different jurisdictions.
If you are based outside the EU or are in a country that signatory to the Lugano Convention 2007 (Iceland, Switzerland, Norway and Denmark) the court will consider if England and Wales is the most appropriate place in which to bring your claim and ensures that the resulting judgment can be recognised and enforced across borders.
Business Defamation Action Costs & Service Transparency
We offer a transparent pricing structure, and can potentially offer a Discounted Conditional Fee Agreement or arrange After the Event Insurance to help you with litigation costs in a defamation claim.
If you are considering taking Court action the costs of litigation in a defamation claim should be weighed against the amount likely to be received in damages and the loss of reputation to your business.
We know it's important to your business that the legal costs of the dispute are kept under control so as to not affect your cash flow.
We'll not only ensure that you're aware of costs implications from the outset, we'll provide you with step-by-step cost estimates or fixed fees for each stage of the work. We'll also consider funding options to suit your business needs so you can be sure that our legal services are cost effective.
For more information regarding legal funding options, please click here for more information.
We are clear in our advice and completely transparent with our fees.
Contact Our Business Defamation Solicitors in Manchester and London, UK
If you would like to find out more about our defamation and litigation services please complete our online contact form here or send an email to us at [email protected] and one of our defamation and media law solicitors shall call you back.
Alternatively, please call our defamation and media law lawyers on 0330 127 8888 for a no obligation discussion.
We have specialist defamation, reputation management and media law advisors based at our Manchester and London offices offering a personal service, nationally and internationally.
We are also able to leverage an international network spanning across Hong Kong, Turkey and Dubai to provide seamless assistance with cross-border matters relating to business defamation.

Call us for a free initial consultation

Most frequent questions and answers
Any business that is actively trading need to prove that the defamation has caused, or will likely to cause, a serious financial loss or affect their reputation. Business' also have the burden of proving the allegations are false and were published with a malicious intention. This is a key for businesses to claim for defamation as anyone can carelessly or accidentally defame or make accusations. 
Any defamatory statements that have not been disputed or resolved can damage the reputation of a business. This is particularly true today where social media can explicitly excavate any comments made against the business online. For a business to not deal with defamatory statement runs the risk of further negative implications on financial performance, losing clients, and losing business. 
It is very obscure to have a court order, otherwise known as an injunction, to prevent the publication of any defamation. It may be worthwhile to dissuade the publisher from publishing any defamatory remarks if you can demonstrate that the remarks are false, and that any publication of false defamation can result in legal and financial consequences.
Client satisfaction is paramount to use so we appreciate your feedback as it allows us to continually improve the service we provide 

Austin Kemp
Company
"Monarch Solicitors provide exceptional, skilled attorney who handles client's cases with compassion and understanding. I recommend her highly!"

Peter Istrate
Moxels Digital Agency
"Shazda, not just that advised me for the best solution but she went beyond in advising for future needs that we may be having at our creative agency, so much that we decided to work with them exclusively. I highly recommend!"

Katie Sharp
Company
"Used Monarch for a freehold Purchase. Excellent service was kept informed of the process. Always willing to have a chat if needed. Thanks in particular to Nasira for her help would definitely recommend"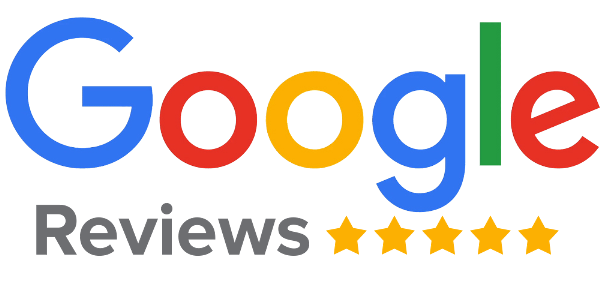 If you need legal advice, call our expert solicitors or fill in our enquiry form and we will get back to you as soon as possible.