Maternity and Family Rights
Maternity and Family Rights Solicitors in Manchester and London
When a woman is pregnant, they are entitled to rights at work, regardless of the profession or your position in the company. These rights are provided by statute; however, some companies offer additional maternity packages. You will need to look at your employment contract or contact your employer to understand your additional rights in detail. 
Maternity Leave
An employee is entitled to a total of 52 weeks maternity leave. This leave can be taken no earlier than 11 weeks before the babies due date. An employee should inform their employer 15 weeks before the babies due date that they are pregnant. Once you have informed your employer you become entitled to the maternity leave, along with additional time off for prenatal care. 
After childbirth an employee is prohibited from returning to work until 2 weeks after giving birth. This is an absolute prohibition and cannot be waived by the employer or the employee. After these two weeks you are able to return to work at any time before the end of your maternity leave.
Maternity Pay
Under statute you are entitled to 39 weeks statutory maternity pay and the remaining 13 weeks of maternity leave is unpaid.
To qualify for statutory maternity pay you must have been working for your employer when you became pregnant, and you must receive at least £113 per week in pay up to 15 weeks before the baby is due.
As of April 2020, statutory maternity pay is expected to rise. In the first 6 weeks you will receive 90% of your salary. In the next 33 weeks you will receive £151.20 or 90% of your current salary if this is less than the statutory amount. For the final 13 weeks of your maternity leave you will not receive any payment.
What Happens When I Want To Return To Work?
You can return to work any time after the compulsory 2-week period post birth. You are protected against dismissal and you are guaranteed to take up your employment again on the same terms as when you left.
Maternity and pregnancy is a protected characteristic under the Equality Act 2010, therefore your employer cannot discriminate against you for pregnancy either before or after your maternity leave. 
How Can Monarch Solicitors help?
Our specialist employment solicitors have decades of experience dealing with employment issues. They are well equipped to deal with a whole manner of different cases no matter how big or small. 
Our team have had great success negotiating settlement offers, taking claims to the Employment Tribunal, and many more. Every person we represent receives the same high quality of treatment and personal service.
Contact Our Employment Lawyer Today
Whatever your issue our employment solicitors are here to help.
Call us on 0330 127 8888 for an initial consultation. Or email us on [email protected] and one of our team will get back to you.
Call us for a free initial consultation

Most frequent questions and answers
Employees are entitled up to 52 weeks statutory maternity leave. You are entitled to maternity leave if you give the correct notice. You need to provide their employer notice at least 15 weeks before the due date and state when you would like to start maternity leave. Employers would then have 28 days to respond and confirm the maternity leave start and end dates. You are not allowed to work within two weeks of childbirth as this is compulsory maternity leave. 
You may also be entitled to maternity pay, paid leave for antenatal and hospital appointments, and the right to request flexible working hours upon return to work.
Not everyone is entitled to Statutory Maternity Pay (SMP). To be eligible, you must have been employed by the employer for 26 weeks continuously, earn on average at least £120 a week, and provide notice to the employer at least 15 weeks before the due date.   
Employees are entitled to 39 weeks of Statutory Maternity Pay. You would normally received Statutory Maternity Pay when you take maternity leave. 
For the first 6 weeks, you will get 90% of your average weekly earnings (before tax). For the remaining 33 weeks, you will get £151.20 or 90% of your average weekly earnings, whichever is lower.
Client satisfaction is paramount to use so we appreciate your feedback as it allows us to continually improve the service we provide 

Austin Kemp
Company
"Monarch Solicitors provide exceptional, skilled attorney who handles client's cases with compassion and understanding. I recommend her highly!"

Peter Istrate
Moxels Digital Agency
"Shazda, not just that advised me for the best solution but she went beyond in advising for future needs that we may be having at our creative agency, so much that we decided to work with them exclusively. I highly recommend!"

Katie Sharp
Company
"Used Monarch for a freehold Purchase. Excellent service was kept informed of the process. Always willing to have a chat if needed. Thanks in particular to Nasira for her help would definitely recommend"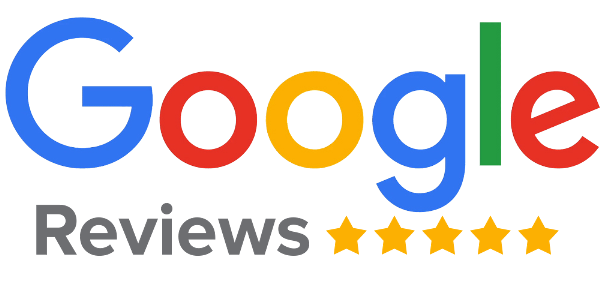 If you need legal advice, call our expert solicitors or fill in our enquiry form and we will get back to you as soon as possible.