Employment solicitors in Manchester and London specialising in Bullying and Harassment at work
Everyone should be able to feel safe and happy in the workplace. If you feel like you are being bullied or harassed you are entitled to take a stand and the law will protect you. No matter how big or small you think the problem is, our solicitors can help you put a stop to bullying and harassment in the workplace, allowing you to feel safe and happy again.
What Is Bullying In The Workplace?
For most people a certain level of 'banter' in the workplace is considered acceptable, all too often what started as harmless fun turns into relentless and hurtful bullying. There is a fine line between banter and bullying and particularly in the workplace we must be careful not to push colleagues too far.
Some examples of bullying include:
Excessive criticism

Threats to job security

Verbal abuse, including constant teasing and sexual inuendo

Humiliated and demeaned in front of others

Unfairly excluded from team activities

Sexual harassment

What Is Harassment In The Workplace?
Harassment is separate from bullying as it relates to the protected characteristics in the Equality Act 2010. The Equality Act 2010 has defined harassment as "unwanted conduct related to a relevant protected characteristic, which has the purpose or effect of violating an individual's dignity or creating an intimidating, hostile, degrading, humiliating or offensive environment for the individual". The comments do not have to be made to you directly to be considered harassment. If you hear the comments, even accidentally, it can be harassment. Our solicitors are on hand to help if you have a case.
Characteristics protected by the Equality Act include:
Race

Age

Disability

Gender reassignment

Marital status

Pregnancy and maternity

Religion or belief

Sex

Sexual orientation
How To Deal With Bullying And Harassment?
In the first instance, and only if you feel safe to do so, you may be able to talk to the person who is bullying or harassing you. Perhaps take along a colleague you feel comfortable with as support and to witness the conversation. If you do not feel safe approaching the person who is bullying or harassing you then you do not need to do so.
In most cases the colleague who is bullying or harassing you may not be aware that their behaviour is causing you distress. In some instances, a friendly quiet word is all that is needed to resolve the issue and prevent the bullying.
If your colleague refuses to apologise or change their behaviour, this first meeting is an important first step to recording the issue. In this situation your next port of call is to talk to a person in authority. Your line manager or Human Resources is normally the most appropriate option.
Once you have made an official formal complaint your employer is legally obligated to investigate, take action and go through a grievance procedure. Employers have a duty of care to ensure everyone is treated fairly at work. If your employer fails to adequately deal with bullying and harassment once they are aware of such allegations then they will be seen to have breached their duty of care to you. If your employer refuses to do so you may need to consider legal action.
Taking legal action would first involve contacting the Advisory, Conciliation and Arbitration Service (ACAS) who will attempt to find a resolution. If they are not able to you will then need to proceed to the Employment Tribunal. It is important that you act quickly, there are strict time frames on making an application to the Tribunal.
As well as providing support and guidance along each step of your bullying and harassment claim, we can help seek compensation for damages caused to your mental or physical state and for constructive dismissal if you felt the need to resign from your job role due to the severity of the bullying and harassment received.
How Can Monarch Solicitors Help?
Our specialist employment solicitors have decades of experience dealing with employment issues. They are well equipped to deal with a whole manner of different cases no matter how big or small.
Our team have had great success negotiating settlement offers, taking claims to the Employment Tribunal, and many more. Every person we represent receives the same high quality of treatment and personal service.
Legal Costs & Service Transparency
If you are considering taking Court action due to a breach of employment law the legal costs should be weighed against the amount likely to be received in damages.
We know it's important to your business that the legal costs of the dispute are kept under control so as to not affect your cash flow.
We'll not only ensure that you're aware of costs implications from the outset, we'll provide you with step-by-step cost estimates or fixed fees for each stage of the work. We'll also consider funding options to suit your business needs so you can be sure that our legal services are cost effective.
For more information regarding legal funding options, please click here for more information.
About Our Employment Team
At Monarch Solicitors, our employment lawyers have vast experience, expertise, and knowledge in resolving all kinds of domestic and international employment disputes, whether it be complex or technical or simply a disagreement over pay and working conditions.
We have particular expertise in relation to the following areas:
Contact Our Employment Solicitors
Our expert employment lawyers are available to discuss your bullying and harassment claims.
Please contact our employment advisors for immediate assistance by sending an email to us at [email protected] and one of our employment solicitors shall call you back.
Alternatively, please call our employment solicitors in Manchester on 0330 127 8888 for a no obligation discussion.
Monarch Solicitors are a leading UK law firm and our award-winning Manchester solicitors, London solicitors and Birmingham solicitors offer their legal expertise nationally and internationally.
We are also able to leverage an international network spanning across Hong Kong, Turkey and Dubai to provide seamless assistance with cross-border matters relating to bullying & harassment.
Call us for a free initial consultation

Most frequent questions and answers
Client satisfaction is paramount to use so we appreciate your feedback as it allows us to continually improve the service we provide 

Austin Kemp
Company
"Monarch Solicitors provide exceptional, skilled attorney who handles client's cases with compassion and understanding. I recommend her highly!"

Peter Istrate
Moxels Digital Agency
"Shazda, not just that advised me for the best solution but she went beyond in advising for future needs that we may be having at our creative agency, so much that we decided to work with them exclusively. I highly recommend!"

Katie Sharp
Company
"Used Monarch for a freehold Purchase. Excellent service was kept informed of the process. Always willing to have a chat if needed. Thanks in particular to Nasira for her help would definitely recommend"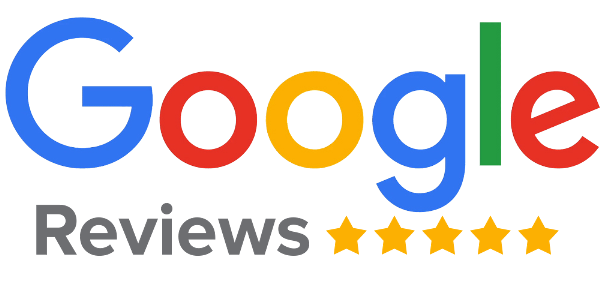 If you need legal advice, call our expert solicitors or fill in our enquiry form and we will get back to you as soon as possible.