Solicitors in Manchester and London Supporting and Assisting you through Unfair Dismissal
Unfair dismissal is one of the most common complaints employees make when they are let go from their workplace. Where an unfair dismissal case is brought it is for your employer to show that the dismissal was fair in all the circumstances.
Under employment law, employees have the right to not be unfairly dismissed from their job position. If you have worked for your employer constantly for two years, then you will have obtained legal rights to protect you from being unfairly dismissed.
How Do I Know If My Dismissal Was Unfair?
There are many circumstances in which a dismissal can be considered unfair. For example, if you feel like there was no valid reason behind your dismissal, or you believe your employer did not follow the correct procedure when they dismissed you. No two cases are ever the same and if you are unsure our employment solicitors will be able to help you figure out if you have a claim.
What Is Considered An Unfair Reason?
If you have been working for your employer for at least 2 years, or if you are pregnant then you are protected from unfair dismissal. The Tribunal will always look at all the circumstances surrounding your dismissal when deciding if it was unfair.
There are some instances when dismissal is automatically considered to be unfair, including:
You are pregnant or on maternity leave

You asked for/refused to give up your legal working rights

You took action on a health and safety issue

You work in a shop or betting shop and refused to work on a Sunday

You are a trade union member and took part in trade union activity including industrial action lasting

Resigned and gave the correct notice period

Tried to enforce your right to receive working tax credits

You need time off for jury service

Whistleblowing

You didn't declare a spent conviction

You are being discriminated against
This is not an exhaustive list and you can be fairly dismissed even if you fall into one of those categories. Additionally, you can still be unfairly dismissed if you don't fit into any of those categories, it will depend on your circumstances.
When Can An Employer Fairly Dismiss An Employee?
There are grounds on which an employer can fairly dismiss an employee. These include:
Capability

– this is where your health and ability are not up to the standards as expected from the job role

Conduct

– Examples include being constantly late or absent from work, or disruptive and abusive to colleagues

Redundancy

– where the job role is no longer viable and you have been fairly selected for dismissal

Some other substantial reason
Did My Employer Use The Right Procedure?
When considering unfair dismissal, you must also consider whether your employer used the correct procedure when dismissing you. For example, did your employer go through a selection process when selecting you for redundancy? Or were you given warnings or performance reviews if your employer did not consider your work to be good enough?
How Can Monarch Solicitors help?
We understand that this can be a distressing time. We can advise and support you on all aspects of unfair dismissal.
Our specialist employment solicitors have decades of experience dealing with employment issues. They are well equipped to deal with a whole manner of different cases no matter how big or small.
Our team have had great success negotiating settlement offers, taking claims to the Employment Tribunal, and many more. Every person we represent receives the same high quality of treatment and personal service.
Legal Costs & Service Transparency
If you are considering taking Court action due to a breach of employment law the legal costs should be weighed against the amount likely to be received in damages.
We know it's important to your business that the legal costs of the dispute are kept under control so as to not affect your cash flow.
We'll not only ensure that you're aware of costs implications from the outset, we'll provide you with step-by-step cost estimates or fixed fees for each stage of the work. We'll also consider funding options to suit your business needs so you can be sure that our legal services are cost effective.
For more information regarding legal funding options, please click here for more information.
About our Employment Team
At Monarch Solicitors, our employment lawyers have vast experience, expertise, and knowledge in resolving all kinds of domestic and international employment disputes, whether it be complex or technical or simply a disagreement over pay and working conditions.
We have particular expertise in relation to the following areas:
Contact our Employment Solicitors
Our expert employment lawyers are available to discuss your unfair dismissal claims.
Please contact our employment advisors for immediate assistance by sending an email to us at [email protected] and one of our employment solicitors shall call you back.
Alternatively, please call our employment solicitors in Manchester on 0330 127 8888 for a no obligation discussion.
Monarch Solicitors are a leading UK law firm and our award-winning Manchester solicitors, London solicitors and Birmingham solicitors offer their legal expertise nationally and internationally.
We are also able to leverage an international network spanning across Hong Kong, Turkey and Dubai to provide seamless assistance with cross-border matters relating to unfair dismissal.

Call us for a free initial consultation

Most frequent questions and answers
Gross misconduct can be any conduct where you have behaved in a way that represents a serious breach of your contract, making any continuing relationship with your employer impossible. This could be something specific in relation to your particular industry sector or job title, and which may not apply to employees who do similar roles for different employers. Examples include:
theft;

dishonesty;

violence at work;

intoxication from drink or drugs;

fighting or other physical abuse;

continued refusal to obey the reasonable instructions of your manager;

serious breach of health and safety rules.
The ACAS code of practice sets out the process your employer should follow if disciplinary action is being taken.  If your employer does not follow the correct process and you lose your job, this could amount to unfair dismissal.
Where you are facing potentially career threatening allegations, then the standard required for an investigation is higher. Your employer must carry out an "even-handed, careful enquiry".  This means the investigator must focus equally on any potential evidence that may point towards your being not guilty and/or innocent of the allegations against you, as they should in relation to evidence which could prove the charges against you.
Client satisfaction is paramount to use so we appreciate your feedback as it allows us to continually improve the service we provide 

Austin Kemp
Company
"Monarch Solicitors provide exceptional, skilled attorney who handles client's cases with compassion and understanding. I recommend her highly!"

Peter Istrate
Moxels Digital Agency
"Shazda, not just that advised me for the best solution but she went beyond in advising for future needs that we may be having at our creative agency, so much that we decided to work with them exclusively. I highly recommend!"

Katie Sharp
Company
"Used Monarch for a freehold Purchase. Excellent service was kept informed of the process. Always willing to have a chat if needed. Thanks in particular to Nasira for her help would definitely recommend"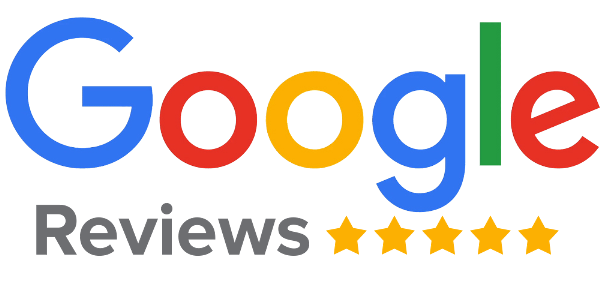 If you need legal advice, call our expert solicitors or fill in our enquiry form and we will get back to you as soon as possible.