ECAA Turkish Worker Visa Solicitors in Manchester and London
Under the European Community Association Agreement more commonly known as the Ankara agreement, Turkish citizens can apply for permission to stay in the UK as a Turkish Worker on a completely different basis to other migrant workers.
Benefits Of ECAA Turkish Worker Visa
Can bring your family members

Can only switch to this category from another visa

Can receive a decision within 6 months

Can stay for a further 2 years and continue to work for the same employer, if you have worked in the UK for 1-3 years

Can stay for a further 1 year and change employer, but must remain in the same occupation, if you have worked in the UK for 3-4 years

Can stay for a further 3 years and work in any occupation for any employer, if you have worked in the UK for the last 4 years or more

Can apply for Indefinite Leave to Remain after 5 years

No initial Home Office fees payable for this visa (usually starting from £1,000 +)

No life in the UK Test or English language requirement

No healthcare surcharges (usually around £1,000 +)

No minimum income threshold (usually starting from £18,600 +)
Specific Eligibility Criteria For The UK Turkish Worker Visa
You must have held a valid visa and legally worked in the UK for at least 1 year as:
the spouse of a British or settled person without any restrictions on working in the UK

a holder of a work permit allowing you to work in the UK

a student allowed to work 20 hours a week during term time and full-time during vacation periods.

You must apply from within the UK before your current permission to stay expires
Be a Turkish national

You must have worked for the same employer for the period you're quoting in your application

You must provide evidence (such as letters from current or prospective employers, open job application letters) that shows you're planning to:
work for the same employer, if you've been legally employed for between 1 and 3 years

carry on doing the same type of job, if you've been legally employed for 3 years

work for any employer doing any job, if you've been legally employed for 4 years or longer
Disqualification Criteria For The UK Turkish Worker Visa:
You have overstayed a previous period of leave beyond the 28 day grace period

You have entered or sought to enter the UK illegally

You have sought or obtained leave by deception, for example by making false representations or failing to disclose material facts in the application (fraudulent and abusive conduct)

You have breached conditions of leave to enter or remain, for example where you have worked in an occupation not authorised by your leave

You have made an asylum claim that has been discredited

You have previously used fraudulent or abusive conduct

You have unspent criminal convictions

You are liable to deportation
Brexit Impact On Turkish Worker Visa
As the Turkish Worker visa benefits from an agreement relating to the UK's membership of the EU, this visa option will close to new applicants after the transitional period.
The UK officially left the EU at 11pm on 31 January 2020 and ceased to be a member state. However, under the withdrawal agreement the UK then entered into a transitional period, during which the UK shall uphold the obligations of a member state until 31 December 2020. The UK could request an extension once by up to 2 years before 01 July 2020.
After the transition period the UK will be fully out of the European Union, under whatever terms it has agreed as a future relationship, with the Withdrawal Agreement providing a bedrock.
How Our ECAA Turkish Worker Visa Lawyers Can Help
Although, the Turkish Worker visa is a fairly flexible visa option, given the imminent deadline for applications and the strict disqualification criteria, careful pre-application advice and planning is required.
Monarch Solicitors can help you in the preparation of your application and ensure that you meet all the legal requirements and provide all the correct supporting evidence.
We can also assist with your future business and personal requirements, for example:
Our international team can provide seamless legal services in the following languages:
In addition, our network of trusted business partners, can help you source and set up premises, obtain a business bank account and help you and your family settle in the UK.
More information about sole representative visa can be found at the government website GOV.UK – Turkish Worker Visa.
Price & Service Transparency
At Monarch Solicitors we provide highly competitive legal fees for clients wishing to apply for the Turkish Worker visa. We will provide you with a breakdown of the routine legal costs for a simple Turkish Worker visa from the outset so that you can budget the costs and fees for the Turkish Worker visa.
Contact Our ECAA Turkish Worker Immigration Lawyers
Our expert immigration lawyers are available to discuss your Turkish Worker visa option and the eligibility requirements.
Please contact our UK immigration lawyers for immediate assistance by sending an email to us at [email protected] and one of our UK immigration solicitors shall call you back.
Alternatively, please call our immigration team on 0330 127 8888 for a free no obligation discussion.
Monarch's award winning legal team are based in Manchester and London, serving clients nationally.
Call us for a free initial consultation

Client satisfaction is paramount to use so we appreciate your feedback as it allows us to continually improve the service we provide 

Austin Kemp
Company
"Monarch Solicitors provide exceptional, skilled attorney who handles client's cases with compassion and understanding. I recommend her highly!"

Peter Istrate
Moxels Digital Agency
"Shazda, not just that advised me for the best solution but she went beyond in advising for future needs that we may be having at our creative agency, so much that we decided to work with them exclusively. I highly recommend!"

Katie Sharp
Company
"Used Monarch for a freehold Purchase. Excellent service was kept informed of the process. Always willing to have a chat if needed. Thanks in particular to Nasira for her help would definitely recommend"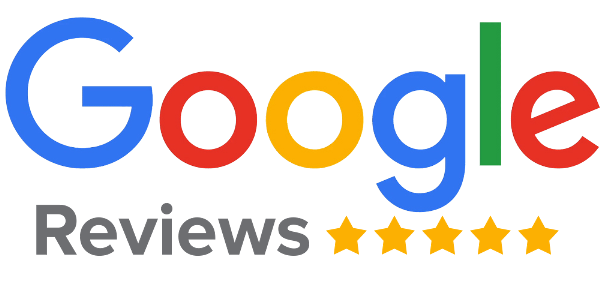 If you need legal advice, call our expert solicitors or fill in our enquiry form and we will get back to you as soon as possible.