Commercial lease solicitors in Manchester & London
Commercial property leases are huge financial and legal commitments for both landlords and tenants that can stretch over long periods. Clearly, as both landlords and tenants have differing interests, it is best practice to have a commercial lease solicitor negotiate your position. Our commercial lease solicitors have a wealth of experience in dealing with commercial leases.
Whilst, both the Code for Leasing Business Premises in England and Wales 2007 and the RICS Code for Leasing Business Premises 2019 are aimed at fairness between landlords and tenants in business leases it is still vital for an experienced commercial lease lawyer to advise you through the complexities of commercial property law.
We are members of the Commercial Real Estate Association and as such our CRELA-accredited commercial property solicitors have vast experience of dealing with the complex nuances of the issues that can arise during a lease transaction.
Our business lease lawyers have dealt with a wide range of leases from shop leases, office leases, and warehouse leases for individuals, SME's and multinational companies.
Specific lease terms that need sharp attention, include:
Rent Reviews
Break Clauses
Security of Tenure (Contracting out of the LTA 1954 Act)
Assignment, Sub-Letting and Under-Letting
Security (Rent Deposits & Guarantors)
For more information regarding what to look out for in a commercial lease please see our BLOG or DOWNLOAD our FREE PDF GUIDE – Top 10 Tips on Commercial Leases.
At Monarch Solicitors, we offer specialist legal advice for both tenants and landlords to help ensure that your business lease is tailored to protect your personal interests.
How our Commercial Lease Solicitors can help Tenants
Location may be vital to the success or profitability of your business when considering commercial space for rent. Once you have found the ideal commercial property and the basic terms of the lease have been negotiated, it is vital to take legal advice as to the terms and obligations the actual commercial lease contains. Failure to do so could result in severe future restrictions and financial obligations.
A commercial lease is more than just about paying rent. As the lease is drafted by the landlord's solicitors, it will generally be drafted to favour the landlord's interests. Therefore, tenants need to be aware of such provisions and should not lightly enter a contractual lease without understanding the terms and obligations set out in a commercial lease.
Whether you are a new business or an established business, at Monarch Solicitors we pride ourselves in providing attentive and a comprehensive service to advise and guide you along each step of the process to ensure commercial leases are transparent and understood by our clients so that they enter into a lease with assurance and certainty and get on with running the business.
How Our Commercial Lease Solicitors Can Help Landlords
If you are a landlord, you will want to lease your commercial property on the most robust lease terms to protect your property.
Our commercial property lawyers will assist and advise landlords at each stage, from negotiating Head's of Term's, drawing up a Land Registry compliant commercial lease to ensure a speedy and effortless process, with our client's personal and business interests in mind.
To avoid delays, our commercial lease lawyers will advise commercial property landlords on how to reply to the Commercial Property Standard Enquiries (known as CPSE's) and what information they are required to disclose, such as:
Commercial property insurance
Fire safety report
Gas safety certificates
Electrical safety certificates
Asbestos reports
Fixtures and fittings itinerary
Energy Performance Certificates (EPC)
During a commercial lease assignment process, our commercial property solicitors will help you undertake due diligence on the assignee, ensure the new tenant is bound by the terms of the lease and obtain a lease guarantor if required.
Additional Commercial Lease Process & Services
Once a commercial lease is completed, our commercial property solicitors can offer continuing advice on other matters regarding managing commercial leases including:
Our specialist business lease solicitors in Manchester and London offer ongoing support in a wide range of areas regarding business leases, such as:
Sub Leases and Under Leases
Rent Reviews
Break Clauses
Planning & Permitted Use
Surrender
Licence for Alterations
Licence for Assignment
Lease Variations
Security (Rent Deposits & Guarantors)
Price & Service Transparency
Whatever your commercial lease needs, we offer a bespoke commercial lease cost structure. We operate a tiered fee structure based on the annual rent and lease term and the level of service you require:
Level 1 – Lease Review Only
Limited service to review the terms of your existing lease and advise on their meaning and what other clauses you should consider in a usual lease transaction. No drafting included and no additional advice regarding the transaction generally.
Level 2 – Full Service
Lease review and advice, title checks, drafting, negotiations on terms, dealing with other party solicitors, pre-completion checks to completion (including Land Registry registration if applicable).
Contact Our Commercial Lease Solicitors:
Our commercial lease solicitors are ready to help you with any aspect of commercial leases.
Please contact our Commercial Lease Team by sending an email to us at [email protected] and one of our team shall call you back.
Alternatively, please call our commercial lease solicitors on 0330 127 8888 for a no-obligation discussion.
Monarch Solicitors is a leading UK law firm with specialist commercial lease solicitors ready to offer their expertise. Our award-winning Manchester solicitors, London solicitors and Birmingham solicitors offer their legal expertise nationally and internationally.
We are also able to leverage an international network spanning across Hong Kong, Turkey and Dubai to provide seamless assistance with cross-border matters relating to commercial leases.
Call us for a free initial consultation

Most frequent questions and answers
Client satisfaction is paramount to use so we appreciate your feedback as it allows us to continually improve the service we provide 

Austin Kemp
Company
"Monarch Solicitors provide exceptional, skilled attorney who handles client's cases with compassion and understanding. I recommend her highly!"

Peter Istrate
Moxels Digital Agency
"Shazda, not just that advised me for the best solution but she went beyond in advising for future needs that we may be having at our creative agency, so much that we decided to work with them exclusively. I highly recommend!"

Katie Sharp
Company
"Used Monarch for a freehold Purchase. Excellent service was kept informed of the process. Always willing to have a chat if needed. Thanks in particular to Nasira for her help would definitely recommend"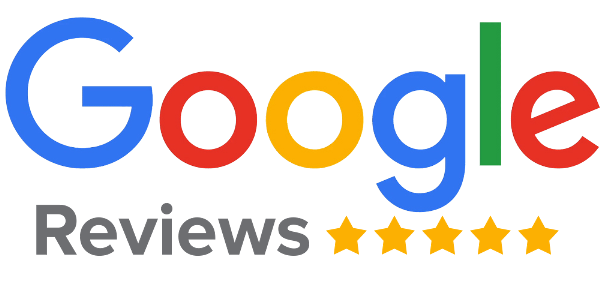 If you need legal advice, call our expert solicitors or fill in our enquiry form and we will get back to you as soon as possible.