Commercial Property Litigation
Commercial Tenant Evictions
Commercial Lease Forfeiture & Tenant Eviction Solicitors in Manchester and London
It is not uncommon for a situation to arise where a landlord decides to forfeit a commercial lease. Whether the dispute stems from rent arrears or breach of covenant obligations or the lease terms has simply expired our expert commercial lease forfeiture solicitors in Manchester & London can help you resolves your lease dispute with the best possible outcome.
How Our Commercial Lease Forfeiture Dispute Solicitors Can Help You
Whether you are a landlord or tenant, at Monarch Solicitors our skilled property litigation solicitors will provide you with expert advice around the complex are of law surrounding the forfeiture of commercial leases.
Before attempting to forfeit we shall advise whether forfeiture is the best approach for you and then ensure that the correct forfeiture process is followed to ensure that you achieve your desired outcome in the quickest and cheapest way.
The Right To Forfeit A Commercial Lease
Most professionally drafted commercial leases, will contain a forfeiture clause. In such situations, commercial landlords have two options to take back control of commercial premises from a tenant who are in breach of lease covenant (other than for reason relating to non-payment of rent):
Forfeiture by peaceable re-entry (providing the lease contain a clause to permit the landlord to take this action under specified circumstances or where a tenant defaults on its lease obligations).
By obtaining a court possession order. However, the court has a wide discretion and may reinstate the lease or reinstate in on certain conditions that tenant must comply with.
Peaceable Re-Entry In Commercial Lease Forfeitures
Peaceable re-entry is the simplest method of unequivocally ending the lease and taking back control and possession of the commercial premises.
The landlord will normally instruct an independent and certified bailiff to attend with a locksmith to change the locks and put up notices on the premises to notify the tenant that the lease has come to an end.
However, this option cannot be exercised when someone inside the property, for example an employee or security guard who opposes the re-entry. It is a criminal offence to re-enter if there is someone on the premises.
In this situation the landlord will only have the option of using the option of court proceedings, which is often slow and costly.
Section 146 commercial lease forfeiture notice
In both situations, the Landlord must first issue the statutory procedure and serve and eviction notice (known as a Section 146 forfeiture notice).
Section 146 of the Law of Property Act 1925 provides that a commercial landlord must serve a written eviction notice on a commercial tenant of commercial premises.
The s.146 forfeiture notice must specify the following:
Details of the breach
How the tenant is to remedy the breach (if it is capable of remedy)
A reasonable period of time fore remedy (even if the breach is not capable of remedy). Normally, the landlord must allow any fixed period of the tenancy to have expired, and they must have given at least two months' notice.
The amount of compensation the tenant should pay for the breach
The notice must be served in accordance with the specific notice provisions contained within the lease.
Should the tenant fail to remedy the breach or fails to pay compensation within a reasonable time, the commercial landlord can either peaceably re-enter the property or issue court proceedings, to obtain an order of the court for an order for possession of the commercial lease premises.
A Claim For Relief From Forfeiture By The Tenant
If a landlord exercises his right to forfeit when the legal basis for forfeiture has not arisen, the tenant may be able to bring a claim for wrongful forfeiture. Therefore, it is imperative to seek legal advice as soon as a breach occurs and before exercising the right to forfeit.
A tenant may also be able to apply to the courts for relief from forfeiture either in reply to a possession claim form a landlord or in a standalone application after the peaceable re-entry of the commercial premises.
The court will take into account a range of factors when considering whether or not to grant relief from forfeiture, including the tenant's conduct. The main question the court shall consider is whether the adverse impact on the tenant of losing their premises would outweigh the impact on the landlord if relief was granted.
When can a landlord not exercise the right to forfeiture?
Waiver of the right to forfeit the lease
The act of forfeiture is a method of terminating a commercial lease lease and is in fact an acknowledgement that the lease has been terminated irrevocably.
If a commercial landlord inadvertently takes steps to recognise the continued existence of the lease, say for example by demanding rent due after the breach of covenant, the right to forfeit the commercial lease could be waived or lost.
The occurrence of an insolvency event
Furthermore, an insolvency event, such as a tenant going into administration, can restrict a right to forfeit, even in circumstances where the landlord has already taken steps to issue forfeiture proceedings. A carefully drafted commercial lease could avoid this situation.
What happens after the commercial lease has been forfeited?
As forfeiture is irrevocable, the commercial lease will have terminated and once the tenant has left or been forced out the landlord will have an empty commercial property for which he is likely to be liable for commercial business rates and the costs of day to day repair and maintenance.
If, however, both the landlord and tent resolve their dispute, a new commercial lease shall need to be granted and contracted out should the landlord not wish to grant security of tenure under the contracting out provisions of the LTA 1954.
About Our Commercial Tenant Eviction Dispute Lawyers
At Monarch Solicitors our expert commercial lease and property litigation solicitors can provide a comprehensive service for landlords and tenants facing a commercial lease forfeiture or possession situation.
We advise on all aspects of the commercial lease forfeiture process, including:
Reviewing the lease
Advising on whether the right to forfeit has arisen
Preparing and serving the section 146 forfeiture notice
Arranging for agents to peaceably re-enter the property
Issuing court proceedings if necessary
Arranging for a possession order to be enforced once obtained
Seeking relief from forfeiture on behalf of tenant, under-tenant or mortgagee
Commercial Lease Forfeiture Costs & Service Transparency
We offer a transparent pricing structure, and can potentially offer a No Win No Fee, Commission Based Fees, Discounted Conditional Fee Agreements or arrange After the Event Insurance to help you with litigation costs in commercial lease forfeitures.
If you are considering taking Court action the costs of litigation in a commercial tenant eviction claim should be weighed against the amount likely to be received in damages and the loss of reputation to your business.
We know it's important to your business that the legal costs of the commercial lease forfeiture dispute are kept under control so as to not affect your cash flow.
We'll not only ensure that you're aware of costs implications from the outset, we'll provide you with step-by-step cost estimates or fixed fees for each stage of the work. We'll also consider funding options to suit your business needs so you can be sure that our legal services are cost effective.
For more information regarding legal funding options, please click here for more information.
We are clear in our advice and completely transparent with our fees.
Contact Our Commercial Lease Forfeiture Solicitors in Manchester and London, UK
For more information about our commercial lease forfeiture solicitors service please complete our online contact form here or send an email to us at [email protected] and one of our solicitors specialising in commercial tenant evictions disputes shall call you back.
Alternatively, please call our commercial lease forfeiture disputes lawyers on 0330 127 8888 for a free and confidential no obligation discussion.
We have specialist commercial tenant eviction disputes solicitors based at our Manchester and London offices offering a personal service, nationally and internationally.
We are also able to leverage an international network spanning across Hong Kong, Turkey and Dubai to provide seamless assistance with cross-border matters relating to commercial tenant evictions.

Call us for a free initial consultation

Most frequent questions and answers
It is both a criminal and civil offence for the tenant to re-enter the property once the lease has been forfeited by the landlord. The tenant should be provided with an opportunity to access the property under the supervision of the landlord and/or the landlord's agent in order for the tenant to remove their possessions.
Rather than evict your commercial tenant and lose your tenant completely, you could use our Debt Recovery Service to recover the rent arrears.
The tenant does have a legal right to apply to the court to claim what is known as 'relief from forfeiture' anytime up to 6 months from the date of the forfeiture. In order to be successful with that application, the tenant will need to make an application to the Court, pay a court fee and pay all the rent arrears and the landlord's costs for exercising forfeiture. In the event that relief from forfeiture is granted by the Court, the effect is as if the lease had never been forfeited and the lease will continue. Where the rent arrears are paid but the tenant does not make an application to the court claiming relief from forfeiture you can consider offering and documenting a new lease
Client satisfaction is paramount to use so we appreciate your feedback as it allows us to continually improve the service we provide 

Austin Kemp
Company
"Monarch Solicitors provide exceptional, skilled attorney who handles client's cases with compassion and understanding. I recommend her highly!"

Peter Istrate
Moxels Digital Agency
"Shazda, not just that advised me for the best solution but she went beyond in advising for future needs that we may be having at our creative agency, so much that we decided to work with them exclusively. I highly recommend!"

Katie Sharp
Company
"Used Monarch for a freehold Purchase. Excellent service was kept informed of the process. Always willing to have a chat if needed. Thanks in particular to Nasira for her help would definitely recommend"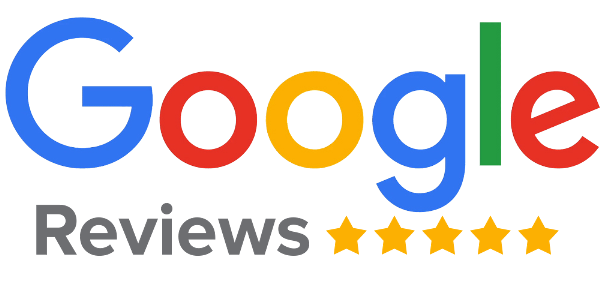 If you need legal advice, call our expert solicitors or fill in our enquiry form and we will get back to you as soon as possible.