British Citizenship & UK Naturalisation
Immigration Solicitors in Manchester and London Specialising in British Citizenship & UK Naturalisation
If you have been in the UK for a certain amount of time you may be eligible to apply for British Citizenship & UK Naturalisation. If you become a British Citizen you will have the same rights as people who were born in the UK. You will receive a British passport and attend a citizenship ceremony.
Who Can Apply For British Citizenship?
You were born in the UK

Naturalisation

You are married or in a civil partnership with a British Citizen and lived in the UK for at least 3 years. You also need to have had one of the following:

Indefinite leave to remain

Settled status under EU settlement scheme

Permanent residence status

You have had Indefinite Leave to Remain for 1 year

You have had permanent residence status for 1 year

You have had EU settled status for 1 year

You have a British parent

You hold other types of British nationality

You are stateless

You have previously renounced your citizenship
Specific Eligibility Criteria for British Citizenship
The eligibility criteria you need to satisfy will depend on the route you take

You will need to pass the life in the UK test, unless:

You are under 18 or over 65

You have already passed it

You have a doctor's letter confirming that you cannot take the test due to long term health or psychological reasons

You will need to prove your English language ability by:

A degree taught in English

You are from an exempt country

You take an approved test at level B1 or higher

You will need to prove how long you have been in the UK

This includes a calculation of any time you have spent outside the UK

Attend a citizenship ceremony
How Our British Citizenship Solicitors Can Help
Monarch Solicitors can help you in the preparation of your application for British Citizenship. Our expert immigration lawyers shall help you ensure that you application meets the eligibility requirements and ensure you submit all the correct supporting documents.
We can also assist with your future requirements, for example:
Our international team can provide seamless legal services in the following languages:
In addition, our network of trusted business partners, can help you source and set up premises, obtain a business bank account and help you and your family settle in the UK.
More information about sole representative visa can be found at the government website GOV.UK – Work Visa.
Price & Service Transparency
At Monarch Solicitors we provide highly competitive legal fees for clients wishing to apply for British Citizenship. We will provide you with a breakdown of the routine legal costs for a simple British Citizenship application from the outset so that you can budget the costs and fees for a British Citizenship application.
Contact Our British Citizenship Solicitors
Our expert immigration lawyers are available to discuss your British Citizenship option and the eligibility requirements.
Please contact our UK immigration lawyers for immediate assistance by sending an email to us at [email protected] and one of our UK immigration solicitors shall call you back.
Alternatively, please call our immigration team on 0330 127 8888 for a free no obligation discussion.
Monarch Solicitors is a leading UK law firm with specialist British citizenship solicitors ready to offer their expertise. Our award-winning Manchester solicitors, London solicitors and Birmingham solicitors offer their legal expertise nationally and internationally.
We are also able to leverage an international network spanning across Hong Kong, Turkey and Dubai to provide seamless assistance with cross-border matters relating to British Citizenship & UK Naturalisation.

Call us for a free initial consultation

Most frequent questions and answers
The most common reasons are that the form has been incorrectly completed or the documentation you sent was not correct. Using a solicitor can help you minimise the chances of this happening to you.
To meet the 'continuous residency requirements,' you need to show that you have lived in the UK for at least five years and during that time:
spent no more than 450 days outside the UK during those five years;

spent no more than 90 days outside the UK in the last 12 months
There is no statutory definition of 'good character' and no statutory guidance on the interpretation or application of the requirement. There is, however, internal guidance to Home Office decision makers in the form of the Nationality Guidance (NG) Good character requirement, which provides information on how the requirement is applied in practice in relation to all relevant applications for British citizenship.
If you believe some aspect of your application may mean you fail to meet the good character requirement, speak to one of our immigration lawyers.  
Client satisfaction is paramount to use so we appreciate your feedback as it allows us to continually improve the service we provide 

Austin Kemp
Company
"Monarch Solicitors provide exceptional, skilled attorney who handles client's cases with compassion and understanding. I recommend her highly!"

Peter Istrate
Moxels Digital Agency
"Shazda, not just that advised me for the best solution but she went beyond in advising for future needs that we may be having at our creative agency, so much that we decided to work with them exclusively. I highly recommend!"

Katie Sharp
Company
"Used Monarch for a freehold Purchase. Excellent service was kept informed of the process. Always willing to have a chat if needed. Thanks in particular to Nasira for her help would definitely recommend"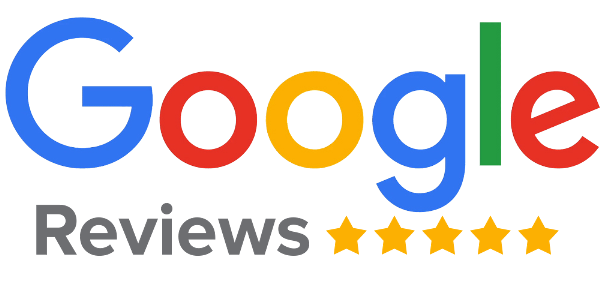 If you need legal advice, call our expert solicitors or fill in our enquiry form and we will get back to you as soon as possible.