Expert Discrimination Solicitors in Manchester and London with years of experience
Discrimination is when your employer is treating you differently from your colleagues due to a protected characteristic. The Equality Act 2010 was put in place to ensure people are not discriminated against and are protected in the work place.
The Protected Characteristics
The Equality Act 2010 recognises the following 9 characteristics as protected from any form of discrimination in the workplace:
Race

Age

Disability

Gender reassignment

Marital status

Pregnancy and maternity

Religion or belief

Sex

Sexual orientation
Unfortunately, some people are still treated worse and receive unfavourable treatment based on one or more of the above characteristics. This could be anything from direct bullying and harassment to indirect discrimination such as less favourable treatment and policies like unequal pay, age discrimination, maternity discrimination or unfair working rules. Despite our increasingly progressive and tolerant society we still come across instances of bullying and discrimination on a regular basis.
What Should I Do If I Think I'm Being Discriminated Against?
The first port of call for any dispute in the work place is always the Human Resources department. It may be the case that your employer was simply unaware that, for example, a working rule is treating you less favourably with other employees. In other instances, you may be able to work with Human Resources to reach an amicable solution which keeps you in your job and removes the discrimination. The grievance procedure can be complex and difficult to navigate. Our solicitors have represented employees through these procedures on many occasions and will work with the client and the employer to achieve the outcome you want.
In some situations, an amicable resolution may not be possible. In this circumstance our solicitors can help negotiate a favourable settlement agreement, allowing you to receive some compensation for the distress the company has caused you and providing you the freedom to move on to a new company with a fairer and kinder working environment.
In the most serious of situations it may not be possible to go through the company's internal grievance procedure. You may have been sacked for reasons you believe as discriminatory, or you may have been forced to resign. In these situations, our solicitors are experienced in taking cases to the Tribunal. We can help you understand your legal rights and guide you through making an informed decision on your next steps.
What Can I Claim As Remedy For Discrimination?
If you have been on the receiving end of discrimination, you may be able to seek compensation. The amount you will receive in compensation will depend on your circumstances and the severity of the claim but there is no upper limit on the amount of compensation you can receive in a discrimination claim.
Compensation can include loss of earnings, losses accrued as a result of your employer failing to grant a promotion or bonus, and awards for injury to feelings.
How Can Monarch Solicitors Help?
Discrimination can be distressing and complex, it is essential to acquire legal advice as soon as you experience any discrimination or unfair treatment by your employer.
Whether you need help to raise a discrimination claim against your employer, support going through the grievance process, or to take your claim to the Employment Tribunal, you can be rest assured your claim will be in safe hands. Our employment solicitors will endeavour to fight your corner and protect your rights.
Our specialist employment solicitors have decades of experience dealing with employment issues. They are well equipped to deal with a whole manner of different cases no matter how big or small.
Our team have had great success negotiating settlement offers, taking claims to the Employment Tribunal, and many more. Every person we represent receives the same high quality of treatment and personal service.
Legal Costs & Service Transparency
If you are considering taking Court action due to a breach of discrimination law the legal costs should be weighed against the amount likely to be received in damages.
We know it's important to your business that the legal costs of the dispute are kept under control so as to not affect your cash flow.
We'll not only ensure that you're aware of costs implications from the outset, we'll provide you with step-by-step cost estimates or fixed fees for each stage of the work. We'll also consider funding options to suit your business needs so you can be sure that our legal services are cost effective.
For more information regarding legal funding options, please click here for more information.
About Our Employee Discrimination Solicitors
At Monarch Solicitors, our employee discrimination solicitors have vast experience, expertise, and knowledge in resolving all kinds of discrimination cases, whether it be race discrimination, disabled discrimination or any type of unlawful discrimination.
We have particular expertise in relation to the following areas:
Contact Our Employment Solicitors
Our expert employment lawyers are available to discuss your discrimination claims if you have suffered discrimination.
Please contact our employment advisors for immediate assistance by sending an email to us at [email protected] and one of our employment solicitors shall call you back.
Alternatively, please call our employment solicitors in Manchester on 0330 127 8888 for a no obligation discussion.
Monarch Solicitors are a leading UK law firm and our award-winning Manchester solicitors, London solicitors and Birmingham solicitors offer their legal expertise nationally and internationally.
We are also able to leverage an international network spanning across Hong Kong, Turkey and Dubai to provide seamless assistance with cross-border matters relating to discrimination.

Call us for a free initial consultation

Most frequent questions and answers
Discrimination is where you are treated unfairly or differently at work because of who you are, such as being disabled or being a woman. The main law that covers discrimination at work is the Equality Act 2010. The unfair treatment might not be aimed at you personally – it could be a rule or policy for everyone that affects you worse than others.
Harassment is where someone creates an atmosphere that makes you feel uncomfortable – this could be because you feel offended, intimidated or humiliated. Your situation might also be harassment under the Equality Act 2010. If it is, you can take action under that law.
It might be harassment if someone's:
verbally abused you

asked very personal questions, for example about your disability or religion

put up posters that make you feel uncomfortable

made rude physical gestures or facial expressions towards you

told you jokes of a sexual nature

made comments you find offensive, for example on social media
If your colleagues say the behaviour was just friendly banter, it might still be harassment if it meets the definition of harassment in the Equality Act.
You can take action by making an informal complaint – you should try to resolve the problem by doing this first; making a formal complaint called a 'grievance'; going to a tribunal. You should decide which approach is best for your situation before you start to take action. The best approach will be based on things like the type of problem, the amount of time since the problem happened and the outcome you want
Client satisfaction is paramount to use so we appreciate your feedback as it allows us to continually improve the service we provide 

Austin Kemp
Company
"Monarch Solicitors provide exceptional, skilled attorney who handles client's cases with compassion and understanding. I recommend her highly!"

Peter Istrate
Moxels Digital Agency
"Shazda, not just that advised me for the best solution but she went beyond in advising for future needs that we may be having at our creative agency, so much that we decided to work with them exclusively. I highly recommend!"

Katie Sharp
Company
"Used Monarch for a freehold Purchase. Excellent service was kept informed of the process. Always willing to have a chat if needed. Thanks in particular to Nasira for her help would definitely recommend"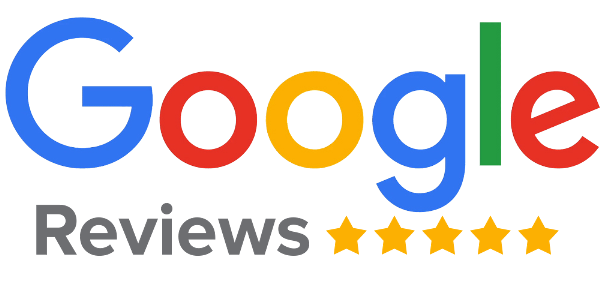 If you need legal advice, call our expert solicitors or fill in our enquiry form and we will get back to you as soon as possible.