Compulsory Purchase Orders
Expert Solicitors in Manchester and London specialising in Compulsory Purchase Order & Compensation
Compulsory Purchase Orders (CPO) are orders made by an acquiring authority such as a local authority, highways agency or utility company, giving them the legal right to buy or take land or property from you, without your consent, for the benefit of the public.
The government has pledged to spend millions on infrastructure projects over the next few years, from HS1 and HS2 to Manchester Airport City to new tram lines and motorways such as the Manchester Airport Relief Road Scheme, the M6 expansion works.
CPO Legislative Framework
As the compulsory acquisition of land goes against the land owners Human Rights, there are strict procedures set out primarily in the in the Land Compensation Act 1981 (as amended by the Planning and Compulsory Purchase Act 2004) regulating the compulsory purchase of land and the process of obtaining a CPO.
The Compulsory Purchase Order (CPO) process is summarised in the Government Guidance on the Compulsory Purchase Process.
DCO Legislative Framework
Development Consent Orders (DCO) were introduced by the Planning Act 2008 to simply and speed up the process of obtaining planning permission for projects designated as Nationally Significant Infrastructure Projects (NSIP) in the energy, transport, water and waste projects.
Statutory Blight Notices and Blight Claims
Compulsory acquisition by the service blight notice is a valuable tool for a landowner in the surrounding areas of a proposed development, where the value of their property has been substantially lowered by the proposed development. This is known as blighted land or blighted property.
If undefended or accepted as a valid blight notice, the Acquiring Authority is required to purchase your property on Compulsory Purchase terms within 3 years so that you can move away.
This is a reverse form of Compulsory Purchase Order, where the landowner can force the developer to purchase their property and obtain compensation for the loss of value to their house.
CPO, DCO and Blight Compensation Claims & Appeals
Land owners affected by a CPO, DCO or Blight are usually entitled to compensation, including compensation for disturbance. Inevitably, the value of the land can cause a dispute between a land owner and the Acquiring Authority. Disputes around compensation are dealt with by references to the Upper Tribunal Lands Chamber.
Our CPO solicitors are experienced in providing clear and strategic advice on CPO, DCO and Blight compensation and on the HS2 Compensation Code and appeals in the Upper Tribunal Lands Chamber.
For more information on Compulsory Purchase Orders, please read our FREE GUIDE – TOP 10 TIPS on Compulsory Purchase Orders.
Whether you are looking to use CPO, DCO and Blight powers or are under threat from them, our dedicated CPO lawyers have specialist experience in advising on the legal rights and obligations in the Compulsory Purchase Order process and the compensation payable.
We have an exceptional breadth of experience and Shazda Ahmed is a member of the Compulsory Purchase Association. We have advised scheme promoters, businesses and residential owners in simple to complex cases and obtain favourable results with our knowledge and expertise.
Advising Promoters & Acquiring Authorities
You should seek professional legal advice when seeking to implement the complex but powerful legal tool of Compulsory Purchase Orders. No problem is too complicated for our specialist solicitors who can assist on:
Advising on CPO and DCO law, including advice on strategy, policy, process and procedure
Local Authority CPO Procedure
Drafting CPO documentation, land acquisition agreements and vesting orders
Defend CPO and DCO disputes
Defend Bligh Notices and Blight Claims
Undertake advocacy and appeals in Upper Tribunal, Lands Chamber
Advise and negotiate the most cost-efficient solutions and compensation
Recovery of legal costs and expenses
References to the Lands Chamber (Upper Tribunal)
Advising affected Businesses and Landowners
If you are facing a notice or court order to sell or leave your property, you should seek early professional advice. No problem is too tricky for our specialist solicitors who can assist on:
Draft objections to a CPO or DCO
Draft the Blight Notice of Claim
Provide advice on losses and costs claimable under a CPO
Help you fight for the proper compensation and heads of claim
Provide clear guidance and communication on this complex area of law
Help you make fully informed and evaluated decisions
Help you obtain Advance Payment Compensation (of up to 90%)
Represent and undertake advocacy service in the Lands Chamber, Upper Tribunal
Advise and represent you in a public enquiry or petition to Parliament
Draft and negotiate protective agreements to limit development
Advise and negotiate the most cost-efficient solutions and compensation
Recovery of legal costs and expenses
References to the Lands Chamber (Upper Tribunal)
Quashing a CPO to Retain Control of Land
Advice on losses and costs claimable under a CPO
Disturbance Compensation for Business Tenancies
Compulsory Purchase Order (CPO) Conveyancing
To provide a seamless service in the transfer of land ownership following a CPO, DCO or Blight Notice Claim, we have specialist conveyancers who can deal with the sale or purchase of either Commercial Property or Residential Property or the Surrender of a Commercial Lease.
Price & Service Transparency
Given the complex nature of the CPO, DCO and Blight processes, it is important to act fast to protect your position and mitigate your loss and secure compensation. Our Compulsory Purchase Order (CPO) lawyers work as part of our versatile Planning Team, providing CPO and DCO advice and representation nationally from our Manchester based head office.
If you are affected by a CPO contact our specialist compulsory purchase order (CPO) solicitors, who act for individual landowners, businesses and acquiring authorities. We shall guide you through the complex process, provide strategic advice and ensure the best outcome for you.
Whatever your personal or commercial needs, we will offer you a bespoke advice and CPO cost structure.
Contact Our Compulsory Purchase Order (CPO) Solicitors:
Our Compulsory Purchase Order solicitors are ready to help you with any aspect of a CPO or Blight Claim.
Please contact our Compulsory Purchase Order (CPO) Team by sending an email to us at [email protected] and one of our team shall call you back.
Alternatively, please call our Compulsory Purchase Order (CPO) lawyers on 0330 127 8888 for a no obligation discussion.
Monarch Solicitors is a leading UK law firm with specialist compulsory purchase order solicitors ready to offer their expertise. Our award-winning Manchester solicitors, London solicitors and Birmingham solicitors offer their legal expertise nationally and internationally.
We are also able to leverage an international network spanning across Hong Kong, Turkey and Dubai to provide seamless assistance with cross-border matters relating to compulsory purchase orders.

Call us for a free initial consultation

Most frequent questions and answers
No, not immediately. Land, property and other interests can only be acquired after the order has been confirmed by the Secretary of State. Owners, lessees, tenants and occupiers should be given notice of the making of the Compulsory Purchase Order.
Yes. Owners, lessees, tenants and occupiers can object to a CPO. Members of the public and others may also object. The objection period must be a minimum of 21 days and will be specified in the notices given to owners, lessees, tenants and occupiers and to be published in the press. Objections relating to compensation may be disregarded by the confirming Secretary of State, since there is a separate procedure for resolving disputes regarding compensation through the Upper Tribunal (Lands Chamber).
The principle of compulsory purchase compensation is generally to seek to place the affected party in no better or worse position than prior to the compulsory purchase. Compensation is assessed and paid in accordance with the statutory compensation code which applies to the compulsory acquisition of land, property and other interests.
Client satisfaction is paramount to use so we appreciate your feedback as it allows us to continually improve the service we provide 

Austin Kemp
Company
"Monarch Solicitors provide exceptional, skilled attorney who handles client's cases with compassion and understanding. I recommend her highly!"

Peter Istrate
Moxels Digital Agency
"Shazda, not just that advised me for the best solution but she went beyond in advising for future needs that we may be having at our creative agency, so much that we decided to work with them exclusively. I highly recommend!"

Katie Sharp
Company
"Used Monarch for a freehold Purchase. Excellent service was kept informed of the process. Always willing to have a chat if needed. Thanks in particular to Nasira for her help would definitely recommend"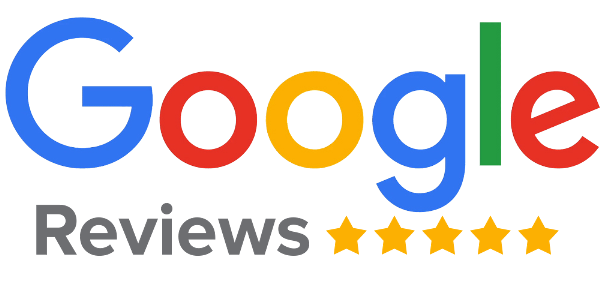 If you need legal advice, call our expert solicitors or fill in our enquiry form and we will get back to you as soon as possible.