Our Wills Solicitors in Manchester and London offer a trusted will writing service
A Will is a legal document that allows you to state what should happen to your wealth (your money, property, shares, savings, investments and personal and digital possessions) as well as your children after you have passed away. Our Wills Solicitors in Manchester offer a trusted will writing service and can help you write a will that is tailored to your needs and make sure everything is thought about.
Everyone should have a will, but you should seriously consider making a will when you have a house, or business or if you have a young family or a complex family situation. If you are in any doubt as to whether you should make a will, you should consult one of our will writing solicitors in Manchester.
We offer specialist legal advice on:
Making a Will and Will Writing

Inheritance Tax Planning

Trusts for Children

Deeds of Variation

Lasting Power of Attorney

Court of Protection

Probate and Estate Administration

Will and Estate Disputes

Business Protection and Succession Planning
What Happens If I Die Without Making a Will?
If you die without making a will, the rules of intestacy decide who is appointed as your administrator and who gets what from any property, savings, life insurance and valuable possessions you own.
The application of the rigid rules of intestacy could result in:
Increased inheritance tax

Your wishes not being carried out

The family home having to be sold

Disinheritance of children

No entitlement for unmarred partners

Surviving spouse may not inherit everything

Your assets going to the Crown.

Making a will can reduce the amount of Inheritance Tax you pay; which will therefore affect how much of your estate goes to those you leave behind.

If you have children under 18 years old, other people can make decisions about who will take care of the children and manage their finances, education and living arrangements. By making a Will you can specify your wishes.
At Monarch Solicitors our specialist wills, trusts and probate lawyers in Manchester provide a high quality will writing service making sure that your wishes are made clear and protecting your wealth for your loved ones.
Our probate solicitors in Manchester are either STEP qualified or training to become STEP qualified to ensure we provide you with expertly trained legal advisors.
With our professional will writing service you can:
Minimise Inheritance Tax

Appoint Guardians – people you trust to look after your children under 18 years.

Appoint Executors – people you trust to carry out the terms of your Will.

Name Beneficiaries – people or charities you want to benefit from your estate.

Leave Legacies – gifts of specific items or fixed sums of money.

Create Trusts – to help preserve wealth for future generations, protect against residential care costs or help vulnerable or disabled beneficiaries.

Set out your funeral wishes.

Review your will every 2 years to reflect changes in your circumstances.

Deal with complex and high value estates, including international assets.
Why Use Our Will Writing Service?
There is no such thing as a standard will as every will we write is bespoke to your personal circumstances. A will is one of the most important legal documents you will ever sign, and it will deal with all you have accumulated throughout your life and how your wealth is dealt with is upon your death.
Many people choose to use low cost online standard will writing options or DIY will. Although the process may sound attractive at first instance, trying to make your own will or one without legal assistance could lead to major problems after you pass away.
Your loved ones may find that mistakes or lack of clarity means that your will is defective or invalid and therefore your wishes may not be carried out.
This could lead to long drawn out disputes and a very costly exercise for your loved ones.
Having a solicitor draw up your will, will ensure:
You receive a full consultation to discuss your financial affairs, how you wish to distribute your assets and your options from a specialist will writing lawyer.

The solicitor writing your will, shall gain an insight to your family dynamics and your intentions and make a full note of this in their file. If at a later date there are any disputes, these notes can prove to be invaluable evidence in your absence.

The solicitor is an independent person and will ensure that ether is no undue influence by beneficiaries on how you actually want to distribute your assets. Due to solicitor client privilege your conversation with your will writing solicitor will remain confidential and allow you to maintain the status quo with your family.

The solicitor writing your will shall also assess your capacity and if the solicitor has any concerns, they will ensure that independent medical advice on capacity is obtained and retained on file. This will ensure that there are no disputes about your capacity after you pass away.

If you were born, or have significant, long-term residential or business connections outside England and Wales, this may have tax and administration implications. A solicitor can advise you about these complex issues and how it could affect your will.

Protection if something goes wrong as solicitors are regulated and insurance backed.

Reduce risk of mistakes in drafting and execution of the will.

Your will is stored safely away from prying eyes, allowing you to carry on being yourself and not affect any of your relationships during your lifetime.

All documents are signed and and witnessed correctly.

Therefore, using a solicitor to write up your will adds a lot of value and can save a lot of stress and legal costs for those you leave behind.
Situations where you should seriously consider using a solicitor to draft your will are where:
You are resident in the UK but have overseas assets, such as bank accounts, homes or land

Your permanent home is not in the UK

You are the owner of a business and wish to share the business as part of your estate

You share a property with someone who is not your spouse or civil partner

You have to pay inheritance tax.

You have dependents who are unable to care for themselves

You have a complicated family situation, with different partners, children with different partners or if you want to make special arrangements.
We authorised and regulated by the Solicitors Regulation Authority, this should give you peace of mind that you are dealing with professional will writing solicitors.
Appointing Your Solicitor As Your Executor
If you wish to appoint an independent person as your executor or just take the stress of executing the will away from your family, you can appoint us as your executor.
Contact Our Will Writing Solicitors
If you would like to enquire for any of our services please complete our online contact form here or send an email to us at [email protected] and one of our will writing solicitors shall call you back. Alternatively, please call our professional will writing team on 0330 127 8888 for a no obligation discussion, they will be happy to answer your questions.
Monarch Solicitors are a leading UK law firm and our award-winning Manchester solicitors, London solicitors and Birmingham solicitors offer their legal expertise nationally and internationally.
We are also able to leverage an international network spanning across Hong Kong, Turkey and Dubai to provide seamless assistance with cross-border matters relating to will writing services.

Call us for a free initial consultation

Most frequent questions and answers
A Will is a legal document that allows you to specify who should benefit from your money, property and possessions after you've died. It's very important that the wording used in your Will is clear and legally effective.
Yes, you can go into as much detail as you like but this particular aspect of your Will is just an expression of a wish and is not legally binding on your Executors.
Executors are the people you name in your Will to carry out your wishes after you die. They will be responsible for all aspects of winding up your affairs after you've passed away such as arranging your funeral, notifying people and organisations that you've died, collating information about your assets and liabilities, dealing with any tax bills, paying debts and then distributing your estate to your chosen beneficiaries.
Client satisfaction is paramount to use so we appreciate your feedback as it allows us to continually improve the service we provide 

Austin Kemp
Company
"Monarch Solicitors provide exceptional, skilled attorney who handles client's cases with compassion and understanding. I recommend her highly!"

Peter Istrate
Moxels Digital Agency
"Shazda, not just that advised me for the best solution but she went beyond in advising for future needs that we may be having at our creative agency, so much that we decided to work with them exclusively. I highly recommend!"

Katie Sharp
Company
"Used Monarch for a freehold Purchase. Excellent service was kept informed of the process. Always willing to have a chat if needed. Thanks in particular to Nasira for her help would definitely recommend"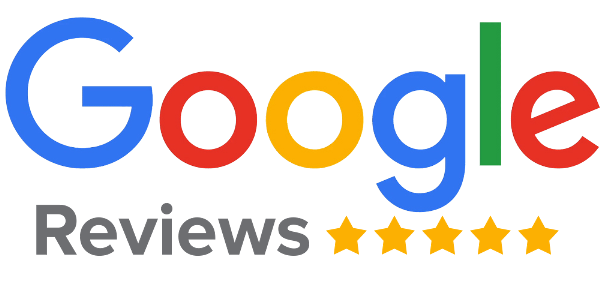 If you need legal advice, call our expert solicitors or fill in our enquiry form and we will get back to you as soon as possible.