Auction Property Conveyancing
Expert Auction Property Conveyancing Solicitors With A Wealth Of Experience In Manchester And London, UK.
Buying properties at auctions differ from the usual conveyance process, one of the main differences being you are contractually obliged to buy the property when you win an auction. Our specialist auction solicitors can help guide you through the process and help make buying an auction property as smooth as possible.
As we mentioned, buying property at auction can differ from the usual buying of a property, one of the first differences is a legal pack. The legal pack contains information about the property including title plan, register of title, conveyance searches and contract of sale. Legal packs can lack certain information due to a number of reasons and this is why it is important that a specialist auction solicitor reviews the legal pack and reports any issue they find.
How do I buy a property at auction?
To start off with you need to find what property you want to buy, once you have found the property you need to figure out the maximum price you want to pay for it. Turning up to an auction with no financial idea of what you want to pay could be detrimental to your finances as you could make impulse decisions that you can't afford, this is because once you make the offer and win you must pay all the remaining costs.
Upon deciding what property you want to buy you should arrange a viewing to go see the state of the premises, this is so you can make a final decision on how much you want to pay for the property. Once you have gone through the legal pack and set a max price for your auction you are ready to go to bid for your property. Upon arrival you should already have 10% of the deposit ready to be passed over to the seller, the other 90% must be paid within 28 days from when the property was sold, in some circumstances it can be lowered to 14 days depending on the auction site.
How do I sell a property at auction?
Generally, when trying to sell a property at an auction you need four weeks or more to prepare. Firstly you need to call a range of different auction sites and request an appraisal, this is because each auctioneer will give you a range of prices and fees. Once you have chosen a specific action house you want to work with they will help set up your catalogue listing. During this process, you will have to arrange a legal pack with your auction property conveyancing solicitor so buyers have all the information they need about your property. Once you have completed all of your set-up processes the actual auction day is very straightforward, meaning that you sell your property to the highest bidder and sign any contracts once the 10% has been handed over, after this the process of conveyancing will be carried on by your solicitor.
Why choose Monarch Solicitors?
Our team of experts will help you throughout the whole experience, the most complicated bit for our clients is when the buyer and seller have to sign the legally binding contract of the deal. With our team of solicitors who specialise in auction sales, we understand that contracts for the buyers can be stressful as there are many different aspects that can be involved with handing over the title deeds. That's why we will handle any legal issues that you face with signing over the deal.
Contact Our Corporate Solicitors in Manchester and London, UK
To get in contact with one of our auction property solicitors send an email to us at [email protected] and one of our solicitors shall call you back.
Alternatively, please call our auction property lawyers on 0330 127 8888 for a no-obligation discussion.
Monarch Solicitors are a leading UK law firm and our award-winning Manchester solicitors, London solicitors and Birmingham solicitors offer their legal expertise nationally and internationally.
We are also able to leverage an international network spanning across Hong Kong, Turkey and Dubai to provide seamless assistance with cross-border matters relating to auction property conveyancing.

Call us for a free initial consultation

Most frequent questions and answers
Once the gavel falls on the property you are committed to buying that property under the UK law. But if you if do choose to change your mind before the deadline for any reason, failing to finish they payment procedure before there deadline will cancel the auction but you will also loose your 10%.
Due to the auction process being very quick it allows you to access your new building quicker than the normal property procedure. It takes roughly 28 days since the sale for you to gain access to your new building.
There is no legal obligation to survey a house before your purchase it at auction, however it's always a good idea to survey any building you are considering purchasing as this may help you decide the price you want to pay or if you wish to purchase it at all.
Client satisfaction is paramount to use so we appreciate your feedback as it allows us to continually improve the service we provide 

Austin Kemp
Company
"Monarch Solicitors provide exceptional, skilled attorney who handles client's cases with compassion and understanding. I recommend her highly!"

Peter Istrate
Moxels Digital Agency
"Shazda, not just that advised me for the best solution but she went beyond in advising for future needs that we may be having at our creative agency, so much that we decided to work with them exclusively. I highly recommend!"

Katie Sharp
Company
"Used Monarch for a freehold Purchase. Excellent service was kept informed of the process. Always willing to have a chat if needed. Thanks in particular to Nasira for her help would definitely recommend"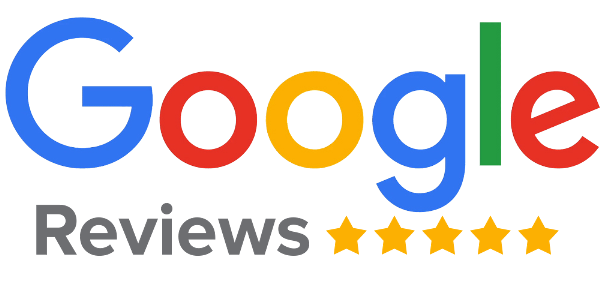 If you need legal advice fill in our enquiry form or contact us and one of our experts will get back to you as soon as possible.