Breach of Privacy Solicitors in Manchester and London
In today's digital age with the vast advancements in technology and the widespread use of the internet, it is of paramount importance to enforce privacy measures to protect individuals' personal information. A breach of privacy refers to the unauthorized disclosure or infringement upon an individual's private information. Failure to protect individuals' personal information can also result in a privacy breach where personal information can be accessed, used, or disclosed without the individuals' consent or in a manner that violates their privacy rights. Instances of privacy breached can arise from data breaches, hacking incidents, unauthorized surveillance, identity theft, or improper handling of personal information by organizations.
All businesses in the European Union processing personal information of individuals need to abide by the regulations of the General Data Protection Regulation (GDPR) which enforces data protection and privacy of personal information in the EU.
Why is Privacy Important?
Privacy is a fundamental right that allows individuals to control the information they share about themselves and protect their personal lives from unwanted intrusion. It encompasses the right to keep personal matters confidential, maintain anonymity, and control the collection, use, and disclosure of personal data. Privacy is essential for maintaining trust, autonomy, and individuality in a society increasingly reliant on technology and information sharing.
What Monarch Solicitors can do?
We understand the impact a privacy breach can have on your personal and professional life. We have a deep understanding of privacy laws and regulations, and we are committed to assisting individuals who have experienced a breach of privacy.
Our solicitors can provide you with guidance and support you need to navigate through the complex legal landscape surrounding privacy breaches. Our experienced team of privacy law experts are dedicated to safeguarding your rights, advocating for you in cases of privacy breaches, seeking justice, and ensuring that those responsible are held accountable. Trust us to guide you through the legal process and fight for the compensation and remedies you deserve. Your privacy is our priority.
Contact Our Breach of Privacy Lawyers and advocates in Manchester, Birmingham and London, UK
If you would like to enquire for any of our breach of privacy services please complete our online contact form here or send an email to us at [email protected] and one of our breach of privacy advocates shall call you back.
Alternatively, please call our breach of privacy lawyers on 0330 127 8888 for a free no obligation discussion.
Monarch Solicitors is a leading UK law firm with specialist breach of privacy solicitors ready to offer their expertise. Our award-winning Manchester solicitors, London solicitors and Birmingham solicitors offer their legal expertise nationally and internationally.
We are also able to leverage an international network spanning across Hong Kong, Turkey and Dubai to provide seamless assistance with cross-border matters relating to breaches of privacy.
Call us for a free initial consultation

Most frequent questions and answers
Legal actions that can be taken include filing a civil lawsuit for damages, seeking an injunction to halt further violations, or reporting the breach to relevant regulatory authorities.
GDPR stands for General Data Protection Regulation, which is a set of regulations designed to protect the personal data of individuals within the European Union (EU). A breach of GDPR occurs when an organization fails to comply with its requirements, such as mishandling personal data, not obtaining proper consent, or failing to implement adequate security measures to protect data from unauthorized access.
If a breach of GDPR occurs, it is crucial to act promptly and take appropriate steps to mitigate the impact. The first step is to assess the scope and severity of the breach, including identifying the affected individuals and the nature of the compromised data. Organizations should then notify the relevant supervisory authority within 72 hours of becoming aware of the breach, as required by GDPR. Additionally, affected individuals should be informed about the breach if it poses a high risk to their rights and freedoms. Remedial actions, such as enhancing security measures, conducting internal investigations, and implementing corrective measures to prevent future breaches, should also be undertaken. Seeking legal advice is advisable to ensure compliance with GDPR requirements throughout the breach response process.
Client satisfaction is paramount to use so we appreciate your feedback as it allows us to continually improve the service we provide 

Austin Kemp
Company
"Monarch Solicitors provide exceptional, skilled attorney who handles client's cases with compassion and understanding. I recommend her highly!"

Peter Istrate
Moxels Digital Agency
"Shazda, not just that advised me for the best solution but she went beyond in advising for future needs that we may be having at our creative agency, so much that we decided to work with them exclusively. I highly recommend!"

Katie Sharp
Company
"Used Monarch for a freehold Purchase. Excellent service was kept informed of the process. Always willing to have a chat if needed. Thanks in particular to Nasira for her help would definitely recommend"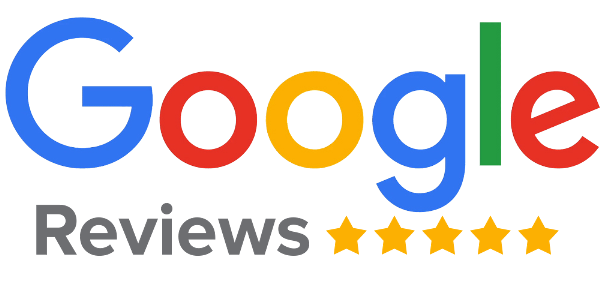 If you need legal advice fill in our enquiry form or contact us and one of our experts will get back to you as soon as possible.