Professional Negligence Solicitors
Leading Professional Negligence Solicitors & Lawyers in Manchester and London
Where a professional advisor fails in his duty of care this could give rise to a claim for professional negligence. Our professional negligence solicitors can help bring a claim against a professional if your business has been let down and suffered a financial loss.
How Our Professional Negligence Solicitors Can Help You
If you have suffered detrimental consequences or significant financial loss as the direct result of poor advice or inadequate service provided by a purported professional, challenging that professional can feel daunting. Monarch Solicitors will provide you with comprehensive legal support to help you resolve a dispute relating to bad or inappropriate advice.
Professional Negligence Claims and Defence Solicitors
Monarch Solicitors help business owners, developers and individuals to assess the merits of their claim or defence and map out a strategic approach to the heads of claim, to ensure that you achieve your desired outcomes quickly and effectively.
Due to the complex nature of professional negligence claims, it is best to seek early legal advice to avoid compromising your legal position. For example failing to follow the Pre-Action Protocol for Negligence could seriously affect your claim in the courts.
Most disputes are usually dealt with at the Letter Before Action stage through robust negotiations by our skilful professional negligence lawyers. However, if a resolution cannot be reached then the next stage would be court proceedings. Our team are accomplished litigators, with vast experience of the nuances in this sector, whether they are issuing a claim or defending a claim.
About our Professional Negligence Lawyers in Manchester & London
Our professional negligence solicitors help clients with a vast range of issues across a number of professional disciplines, such as:
If an accounting professional or accountancy firm is negligent in handling a business's financial or tax affairs and this leads to penalties from HMRC or financial losses, there is a potential claim for negligence.
Tax Consultant Negligence
Tax advisors usually push the boundaries as to what is permissible under a certain tax reduction scheme, however, if the boundary line is crossed and as a result of negligent tax planning advice you incur penalties or additional tax liabilities from HMRC, there may be a potential claim for negligence.
Financial Advisor Negligence
Where a financial advisor has given negligent advice in relation to for example mortgages or pension, or mismanages a client's investment, in breach of his duty of care there is a potential claim for negligence against the financial advisor, if you have suffered a detriment of financial loss.
Whether a barrister is instructed under the direct representation scheme of via a solicitor, if a barrister has given bad advice or misrepresented you at trial leading to a detrimental effect on your case or financial harm, you may have a claim in professional negligence against your barrister.
Solicitors often specialise in different areas of law such as property, conveyancing, family and divorce, commercial or corporate, employment or litigation, but despite their chosen specialism a solicitor or lawyer can provide negligent advice. Where a solicitor has acted in breach of their duty of care, there is a potential cause for a negligence claim if you have suffered a detriment or financial loss.
Builder, Architect, Surveyor, Engineer Negligence
Building and construction experts often find themselves in breach of their duty of care due to the nature of the work and industry. Where a builder, architect, surveyor or engineer provide defective technical advice, fail to follow proper procedure or perform their duties in an inadequate manner in the construction process and this results in a financial loss or hardship to their client, there may be a claim for professional negligence.
A trustee has to exercise a duty of care to the beneficiaries of the trust. Where a trustee mismanages trust funds resulting in a financial loss to the trust there may be a claim for professional negligence as a consequence of their actions
Company Officer Negligence
Company directors and officers could be held personally liable if they breach their statutory duties and duty to act in good faith to the company (and creditors if insolvency looms). This could give rise to a claim for professional negligence and/or disqualification for directors.
The claim for negligence will include a claim for compensation known as damages. Examples of damages that may be appropriate to claim include:
Financial losses
Loss of earnings
Medical expenses
Travel expenses
Costs relating to damage to property
Loss of quality of life
Loss of data
Breach of privacy
Alternative Dispute Resolution – Mediation & Arbitration
If you do not want to go to court or your contract or agreement has an Alternative Dispute Resolution (ADR) clause in it, we can assist you in fighting your corner. The main 2 types of ADR involve mediation and arbitration.
Mediation involves a third-party mediator who will investigate the underlying problems and help the parties negotiate a settlement.
Arbitration involves an arbitrator is someone who investigates a commercial dispute in a similar way to the courts and has the power to impose a binding settlement on the parties involved.
Professional Negligence Dispute Lawyers, UK
Whether your organisation operates solely in the UK, or across multi-jurisdictional dimensions, our flexible and pragmatic relationships with a global network of associated law firms enable us to seamlessly deliver professional negligence dispute resolution services over different jurisdictions.
If you are based outside the EU or are in a country that signatory to the Lugano Convention 2007 (Iceland, Switzerland, Norway and Denmark) the court will consider if England and Wales is the most appropriate place in which to bring your claim and ensures that the resulting judgment can be recognised and enforced across borders.
Professional Negligence Litigation Costs & Service Transparency
We offer a transparent pricing structure, and can potentially offer a No Win No Fee, Commission Based Fees, Discounted Conditional Fee Agreements or arrange After the Event Insurance to help you with litigation costs in a professional negligence claim.
If you are considering taking Court action the costs of litigation in a professional negligence claim should be weighed against the amount likely to be received in damages and the loss of reputation to your business.
We know it's important to your business that the legal costs of the dispute are kept under control so as to not affect your cash flow.
We'll not only ensure that you're aware of costs implications from the outset, we'll provide you with step-by-step cost estimates or fixed fees for each stage of the work. We'll also consider funding options to suit your business needs so you can be sure that our legal services are cost effective.
For more information regarding legal funding options, please click here for more information.
We are clear in our advice and completely transparent with our fees.
Contact Our Professional Negligence Solicitors in Manchester and London, UK
For more information about our professional negligence legal advice and representation service please complete our online contact form here or send an email to us at [email protected] and one of our solicitors specialising in professional negligence shall call you back.
Alternatively, please call our professional negligence lawyers on 0330 127 8888 for a free and confidential no obligation discussion.
We have specialist professional negligence advisors based at our Manchester and London offices offering a personal service, nationally and internationally.
We are also able to leverage an international network spanning across Hong Kong, Turkey and Dubai to provide seamless assistance with cross-border matters relating to professional negligence.

Call us for a free initial consultation

Most frequent questions and answers
Professional negligence is when your professional adviser is negligent, and you suffer a loss as a result. This can be a lawyer, accountant, surveyor etc. Legally, professional negligence is a common law tort, but professional negligence claims are also made under contract law and other things.
You have to issue court proceedings within six years of the date of the 'cause of action', in other words, when you knew you would be able to bring a claim. You may still be able to claim compensation after the six-year limit has passed if you were unaware of all the relevant facts. If you can prove this to the court, you will have three years from the date that you first became aware, or ought to have been aware, of the right to claim. The maximum period is 15 years from the date the cause of action arose. However, different rules apply for those under 18 and those with a disability.
To succeed in a claim against professional adviser it is necessary to show that:
A duty was owed to you;

The professional has breached that duty;

The breach was such that no reasonably competent professional would have made that mistake;

The breach has caused you a loss;

The amount of the loss.
Client satisfaction is paramount to use so we appreciate your feedback as it allows us to continually improve the service we provide 

Austin Kemp
Company
"Monarch Solicitors provide exceptional, skilled attorney who handles client's cases with compassion and understanding. I recommend her highly!"

Peter Istrate
Moxels Digital Agency
"Shazda, not just that advised me for the best solution but she went beyond in advising for future needs that we may be having at our creative agency, so much that we decided to work with them exclusively. I highly recommend!"

Katie Sharp
Company
"Used Monarch for a freehold Purchase. Excellent service was kept informed of the process. Always willing to have a chat if needed. Thanks in particular to Nasira for her help would definitely recommend"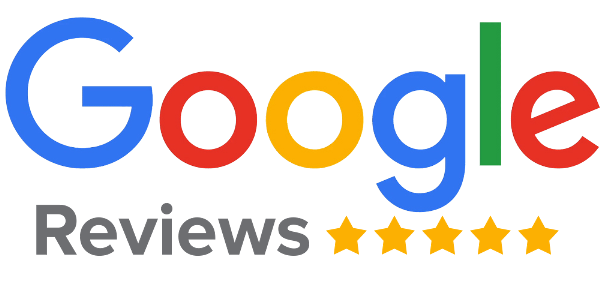 If you need legal advice, call our expert solicitors or fill in our enquiry form and we will get back to you as soon as possible.