Residential Conveyancing Services
If you are selling a house, flat or apartment and whether it be a freehold or leasehold, our award-winning residential conveyancing solicitors in Manchester and London will assist you to ensure the whole process is dealt with smoothly.
Once you have received an offer, contact our top-ranking property solicitors in Manchester for a quick conveyancing service.
During a residential sale, our highly experienced conveyancing solicitors will negotiate and prepare the contract package, prepare an epitome of title for unregistered land cases, guide you in completing all the necessary forms, deal with any enquiries raised by the purchaser, deal with any restrictions on your title, exchange contracts and repay any loans secured against your property.
Monarch Solicitors ensure a quick sale of your property so that you can move on with your plans.
We are also experienced in preparing auction property packs for auction property sales.
Why Choose Our Trusted Conveyancing Solicitors?
We may not be the cheapest conveyancing solicitors in Manchester as we don't cut corners.  However, we are proud of our reputation of being the best conveyancing solicitors in Manchester because:
We have an award winning, top rated conveyancing team

Our conveyancing team keep you informed throughout the process

We provide commercially focused advice to fight your corner

Protect you from the pitfalls and legal implications of exchanging contracts
About Our Residential Conveyancing Team
Our friendly conveyancing solicitors are accredited members of the Law Society's Conveyancing Quality Scheme and DBS checked, giving your security and peace of mind that you are getting the best conveyancing service. The Conveyancing Quality Scheme (CQS) is the Law Society's Mark of Excellence and quality standard for residential conveyancing solicitors in England and Wales.
As a fully regulated solicitors, Monarch Solicitors bring you the best property solicitors in Manchester, providing a comprehensive service and experienced solicitors who can resolve the most complicated property issues.  Our property lawyers can also assist you in other financial and legal matters such as buying/selling a property, dealing with a property remortgage, transferring shares or equity in your property, shared ownership transactions, repossession property, Help to Buy, dealing with probate matters, writing your will and dealing with any property disputes.
Our conveyancing solicitors are also members of the Compulsory Purchase Association and adept at dealing with properties being acquired by Compulsory Purchase Orders (CPO's). For more information on this service please click here.
Online Residential Conveyancing
With the aid of modern technology, Monarch Solicitors deal with residential conveyancing online throughout Greater Manchester and nationwide and the world.  Online conveyancing means that we can deal with your conveyance over the phone, email and video conferences at your convenience. We can even check your identity (if you a UK resident) without you sending us your original documents in the post.
High Net Worth Individuals
Monarch Solicitors deliver market leading conveyancing services to High Net Worth individuals on transactions over £750k GBP whether they are based in the UK or internationally. We stand out from the competition as a truly client focused firm and delivering practical property legal services beyond expectations.
Conveyancing For International Clients
Monarch Solicitors have a particular focus on conveyancing and property services for clients in the Greater China region, the Middle East and Asia.
Our reputation for our international work was recently recognised by the Department of International Trade as the winner of the Business of the Year for the Greater China awards. You can read more about this and watch a video by clicking here.
Price & Service Transparency
Monarch Solicitors are highly competitive on conveyancing fees.  A full personalised costs breakdown will be provided to you in our Terms of Engagement letter.
Contact Our Residential Conveyancing Solicitors
We would like to discuss your conveyancing requirements directly to find out how we can help.
Please contact our residential conveyancing team for a free conveyancing estimate for your residential sale by completing our online contact form here or sending an email to us at [email protected] and one of our residential conveyancing solicitors shall call you back. Alternatively, please call our conveyancing solicitors on 0330 127 8888 for a no obligation discussion. 
Monarch Solicitors are a leading UK law firm with solicitors based in both Manchester and London.
Call us for a free initial consultation

Most frequent questions and answers
Conveyancing is the process of legally transferring ownership of a property or land. For example, this would be required when you buy or sell a property or remortgage.
In most cases, certainly where a mortgage is being utilised, the lender will insist on a solicitor. Solicitors can deal effectively with issues such as checking the title to the property; submitting applications on behalf of the buyer or seller to amend the title following completion and preparation of Stamp Duty Land Tax returns to the Tax Office.
Client satisfaction is paramount to use so we appreciate your feedback as it allows us to continually improve the service we provide 

Austin Kemp
Company
"Monarch Solicitors provide exceptional, skilled attorney who handles client's cases with compassion and understanding. I recommend her highly!"

Peter Istrate
Moxels Digital Agency
"Shazda, not just that advised me for the best solution but she went beyond in advising for future needs that we may be having at our creative agency, so much that we decided to work with them exclusively. I highly recommend!"

Katie Sharp
Company
"Used Monarch for a freehold Purchase. Excellent service was kept informed of the process. Always willing to have a chat if needed. Thanks in particular to Nasira for her help would definitely recommend"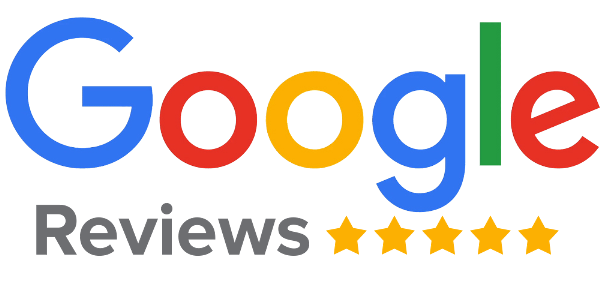 If you need legal advice, call our expert solicitors or fill in our enquiry form and we will get back to you as soon as possible.