General Power of Attorney
General Power of Attorney Solicitors in Manchester and London
General power of attorney is used in situations where a person chooses to give rights to another person to deal with property, or other things, for a certain period of time. This is often used when people are going on holiday or moving abroad for a few years and need someone to handle their property, assets and financial affairs in the meantime. Our specialist general power of attorney solicitors can help advise and assist on this type of power of attorney.
A power of attorney is a legally binding document which allows you to choose someone to make decisions and manage your assets and finances, if you are not able to do so, on your behalf.
There are two types of power of attorney:
General Power of Attorney
Lasting Power of Attorney (LPA)
What Is A General Power Of Attorney?
The difference between a general power of attorney and a lasting power of attorney is that a general power of attorney allows you to instruct someone to help deal with financial decisions on your behalf if you cannot do so yourself for a short period of time, even though you have mental capacity. This is particularly useful if you are on holiday, in hospital, or cannot travel and need someone to deal with personal matters such as to buy or sell a property, or to manage your bank account.
A general power of attorney is often used where a home is being sold and the exchange of contracts is due at the same time the seller is away. It gives powers to another person to deal with any issues that may arise, such as amendments to fixtures and fittings.
Unlike a lasting power of attorney, you can place limits and restrictions on how the attorney can deal with your assets or finances. It is entirely up to you to decide what the power of attorney should and should not cover.
The added benefit of this type of power of attorney is that it does not require registering. Therefore, as soon as it is drafted and agreed by you, the power of attorney will be valid as soon as it is signed by you.
If you wish to revoke a general power of attorney, you can do so at any time by completing a deed of revocation. A general power of attorney would not be valid if you have lost mental capacity to make your own decisions.
Risks Of General Power Of Attorney
However, when granting a general power of attorney to someone, great care needs to be taken as there is an element of risk involved as you would be personally liable for the actions taken by the attorney. Therefore, the attorney you choose to handle your personal affairs must be someone who you can trust to handle your affairs in your best interests. The power of attorney must also be carefully drafted to clarify the level of authority given to the attorney and what the attorney can and cannot do.
General Power Of Attorney Non-UK
In an international context, a general power of attorney gives the power to make a wide range of decisions on your behalf, including medical decisions, legal choices, financial and business decisions.
Special Power Of Attorney
A Special Power of Attorney is used in an international context and does the same role as the UK General power of Attorney.
Overseas Power Of Attorney Legalisation
To ensure that a power of attorney is recognised overseas it may need to be legalised by way of apostille by the Foreign and Commonwealth Office (FCO). As an SRA regulated solicitors firm we are recognised by the FCO and hold a business account to avoid delays in processing the legalisation of your document. For more information on the legalisation process by way of an FCO apostille, please click here.
How Can Monarch Solicitors Help?
We understand that time can be of the essence if you need to provide a general power of attorney to allow someone to handle your assets and finances.
Our experienced general power of attorney solicitors can provide support on all aspects of power of attorneys and provide a quick turnaround when drafting a power of attorney. We can also provide advice on capacity issues and advice on appointment of attorneys and their duties.
Contact Our Specialist General Power Of Attorney Solicitors
If you would like to enquire for any of our services please complete our online contact form here or send an email to us at [email protected] and one of our solicitors shall call you back. Alternatively, please call our specialist general power of attorney solicitors on 0330 127 8888 for a no obligation discussion.
Find out more information regarding our legal funding options.
Monarch Solicitors is a leading UK law firm with specialist general power of attorney solicitors ready to offer their expertise and our award-winning Manchester solicitors, London solicitors and Birmingham solicitors offer their legal expertise nationally and internationally.
We are also able to leverage an international network spanning across Hong Kong, Turkey and Dubai to provide seamless assistance with cross-border matters relating to general Powers of Attorney.

Call us for a free initial consultation

Most frequent questions and answers
No. If you create a Power of Attorney, you appoint an agent to make decisions for you in the event that you can't make them yourself. Generally, these decisions are about your healthcare or your finances. If you pass away, other estate planning documents, such as a Will or Trust, take precedence.
In relation to power of attorney, mental capacity is when someone has the ability to understand and make their own decisions. When granting a general power of attorney, you must at the time have mental capacity. If you suddenly lose mental capacity the general power of attorney will not be valid.
Anyone over 18 can be an attorney. You can appoint a family member, a friend or even a neighbour to be the attorney. You can also choose to have more than one attorney, but by doing so you would need to choose whether any decisions made on your behalf need to be agreed by all the attorneys or whether the attorneys can act independently. 
You need to be wary of who you appoint as the attorney. The attorney will be dealing with your finances so they should be someone who you can trust. 
Client satisfaction is paramount to use so we appreciate your feedback as it allows us to continually improve the service we provide 

Austin Kemp
Company
"Monarch Solicitors provide exceptional, skilled attorney who handles client's cases with compassion and understanding. I recommend her highly!"

Peter Istrate
Moxels Digital Agency
"Shazda, not just that advised me for the best solution but she went beyond in advising for future needs that we may be having at our creative agency, so much that we decided to work with them exclusively. I highly recommend!"

Katie Sharp
Company
"Used Monarch for a freehold Purchase. Excellent service was kept informed of the process. Always willing to have a chat if needed. Thanks in particular to Nasira for her help would definitely recommend"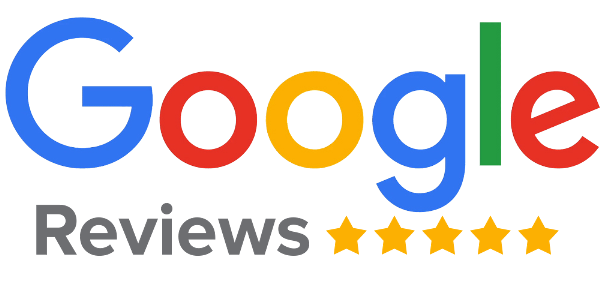 If you need legal advice, call our expert solicitors or fill in our enquiry form and we will get back to you as soon as possible.