Commercial Property Litigation
Expert Planning Disputes Solicitors In Manchester and London, UK
Whether you are looking to defend or challenge a planning permission application, our dedicated planning disputes solicitors can help.
Planning permission is the consent of the local authority to construct a proposed development scheme in consideration of legislation, such as the Town and Country Planning Act 1990 and the local planning policies.
Planning permissions are prone to disputes and challenges. When a planning application is submitted, it is usual to expect opposition and disputes from residents and business owners in the surrounding area of the proposed development. Anyone with an interest in the local area have the right to make a dispute against the planning application if they believe the proposed development has a perceived negative impact on the surrounding area or the development would damage the environment and the local heritage.
Whether you are looking to defend or challenge a planning permission application, our dedicated planning disputes solicitors can help.
The Services Our Planning Lawyers Can Provide
Advise on making a planning application

Advise on planning law, procedures, and policies

Challenging or defending a planning application

Compulsory purchase orders

Drafting and negotiating planning agreements such as Section 106 Agreements

Enforcement notices

Judicial reviews

Planning appeals

Planning mediation
Planning Application
When an application for planning permission is submitted, the local authority needs to notify residents and businesses in the surrounding area of the proposed development scheme of any planning applications. This stage opens the opportunity for both residents and businesses in the surrounding vicinity to challenge the grant of planning permission of any proposed development.
Challenges have the potential to escalate into a dispute. Such planning disputes cannot be prevented. However, what can be prevented is the number of grounds available to make a challenge against a planning application.
It is important to get your planning permission correct at the first opportunity to ensure a successful application, otherwise, a defective or incomplete planning application can create unnecessary utilisation of costs, resources and time in obtaining planning permission. More importantly, it can create opportunities for the public or businesses the chance to dispute and challenge the planning application. In the worst-case scenario, a mistake at any stage when acquiring planning permission may ultimately result in being unable to forge ahead with the proposed development and scrapping the whole development
Planning law is constantly changing and evolving where there are rules that developers need to constantly abide by when submitting planning application. Therefore, it is important for developers to attain legal advice in respect of current legislation, and planning policies to understand how it may have an impact of the proposed development, and that you adhere to the legislation and policies in the planning application
Our planning law solicitors are well-versed in planning law and policies by the government and the local council. We can help make a strong proposition for your planning permission application to increase the chances of a successful planning permission application.
Section 106 Agreements
Developers will need to comply with Section 106 Agreements and the Community Infrastructure Levy (CCL). Ancillary planning arrangements are important considerations when granting planning permission as the construction of the development will create disturbance to the surrounding area or local community.
An unreasonable section 106 agreement can have a negative impact on the value and saleability of your proposed development. We can assist in negotiating the Section 106 Agreement so that is it reasonable and is in the best interests of your business
Grounds For Objecting Planning Applications
When objecting to a planning application, it is important to identify the grounds you wish to make an objection. We can advise on the best possible route to challenge the planning application.
Under public law, the local planning authority can only base their decision to grant planning permission on issues relating to planning. Therefore, the local planning authority can only grant planning permission based on the following material considerations:
Adequate parking and servicing

Flood risk

Impact on listed buildings and conversation areas

Location and density of buildings

Loss of ecological habitats

Loss of privacy for residents

Loss of trees

Noise and disturbance from the proposed development

Overshadowing

The design of the building and its visual impact

Traffic pollution
The Local Planning Authority will not consider factors that are not material considerations such as:
Loss of value to residential property

Loss of view

Boundary disputes

Private covenants or agreements

Potential profit from the applicant or application

Private rights to light

Private rights of way

Damage to the property

Loss of trade or competitors
Residents and businesses in the surrounding area of the proposed development can challenge planning applications in relation to any immaterial considerations the local planning authority does not take into consideration when granting planning permission.
Planning Appeal
If you have been refused planning permission, then there are various options you can take to make a planning appeal.
You have the right to make an appeal if either:
You disagree with the decisions that led to the outcome of a planning application

The decision by the local authority was not made within 8 weeks (13 weeks for major developments with 10 or more dwellings or a building with an area of more than 1,000 square metres)

You deem the conditions in the planning permission to be unreasonable
Any planning appeals must be made within 6 months of the date of the decision by the local planning authority.
Judicial Reviews
A judicial review can be made if you believe the local planning authority was being unlawful when they refused to grant planning permission, or if you believe the Planning Inspectorate made a legal mistake in arriving at their decision during a planning appeal.
In the event that planning permission has been granted, those wishing to challenge can do so by issuing judicial review proceedings.
The purpose of the judicial review is to challenge the lawfulness of the decisions made by public bodies on grounds such as procedural error, or misinterpretation of the law or policy, or if the decisions made were irrational or unreasonable.
Judicial review is a complicated process. If you wish to make an application for a judicial review, you need to act swiftly as any claims needs to be made within 6 weeks from the grant of the planning permission.
Our judicial review solicitors can provide advice and guidance If you are thinking of making an application for a judicial review or need to defend a judicial review claim.
Planning Enforcement Notice
A breach of planning control is committed if a development that requires planning permission takes place in the absence of planning permission, or if the developer does not construct the proposed development in line with the planning permission. The local council has the right to pursue legal action through breach of planning control or to issue an enforcement notice. Breach of planning control can be served under Section 172 of the Town and Country Planning Act 1990 (LINK)
There are different enforcement options the local planning authority can take:
Breach of condition notice

Confiscation order

Injunctions

Planning enforcement notice

Stop notice

Temporary stop notice
If you wish to challenge an enforcement notice under S289 of the Town and Country Planning Act 1990, you first need to obtain permission from the High Court. To challenge a planning enforcement, you will need to bring a challenge within 28 days from the date of the enforcement notice.
We can help if you have been served an enforcement notice and would like to challenge the notice.
How We Can Help?
Planning law is often complex and is constantly evolving and changing. Our planning solicitors have in-depth experience and knowledge of the local planning policies and the national framework. We can provide practical and proactive advice and represent you through each stage of the planning process and can help make or defend planning appeals and challenges.
Whether you are a commercial property developer, private organisation, land owner, local authority, investor, resident, or business owner, our planning disputes solicitors can advise on all aspects of planning law during a planning dispute.
With knowledge of the local and national regulations revolving around planning law, our planning solicitors utilise their expertise and knowledge to guide you through each step of the process, and provide tailored advice unique to your circumstances in relation to your business or personal interests.
Contact Our Planning Disputes Solicitors in Manchester and London, UK
If you would like to find out more about our planning disputes services please complete our online contact form here or send an email to us at [email protected] and one of our planning disputes solicitors shall call you back.
Alternatively, please call our planning disputes solicitors on 0330 127 8888 for a no obligation discussion.
We have specialist planning disputes advisors based at our Manchester and London offices offering a personal service, nationally and internationally.
We are also able to leverage an international network spanning across Hong Kong, Turkey and Dubai to provide seamless assistance with cross-border matters relating to planning disputes.

Call us for a free initial consultation

Most frequent questions and answers
Planning permission is usually required if you want to build something new such as commercial or residential property developments, make major changes to your property such as building an extension to your property, or to change the use of an existing building. If you are in doubt about needing planning permission you should contact your local council. A planning application must be submitted online outlining the details of the proposed development.
If your planning application has been rejected, you can make a planning appeal to the Planning Inspectorate within six months of the planning application decision. An application for an appeal must be in accordance with the Secretary of State, and can be made online or through post, along with supporting documents such as, the original planning application, site ownership certificate, the local planning authority's decision notice, and a map of the surrounding area.
Section 106 Agreements are planning obligations attached to planning permission, for developers to adhere to when undertaking development works. The land is bounded by the Section 106 Agreement rather than the developer. This prevents developers and any future owners of the land from going rogue, and ensures the development is compliant with the Town and Country Planning Act 1990 and local policies. 
Client satisfaction is paramount to use so we appreciate your feedback as it allows us to continually improve the service we provide 

Austin Kemp
Company
"Monarch Solicitors provide exceptional, skilled attorney who handles client's cases with compassion and understanding. I recommend her highly!"

Peter Istrate
Moxels Digital Agency
"Shazda, not just that advised me for the best solution but she went beyond in advising for future needs that we may be having at our creative agency, so much that we decided to work with them exclusively. I highly recommend!"

Katie Sharp
Company
"Used Monarch for a freehold Purchase. Excellent service was kept informed of the process. Always willing to have a chat if needed. Thanks in particular to Nasira for her help would definitely recommend"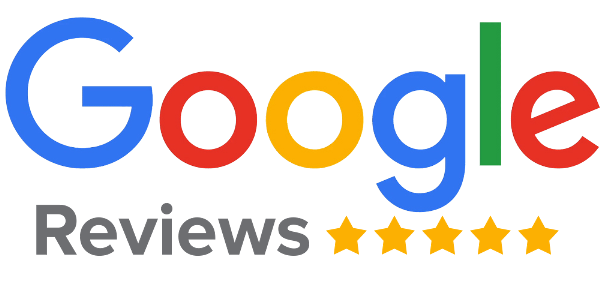 If you need legal advice fill in our enquiry form or contact us and one of our experts will get back to you as soon as possible.