Business Crime Solicitors
Experienced Business Crime Solicitors in Manchester and London, UK
Business crime, also known as 'white-collar crime', are non-violent criminal activities undertaken by employees in an organisation, which are in breach of legislation and regulations.
Businesses are subject to a variety of legislation and regulation, where failure to abide by the rules runs the risk of facing a criminal prosecution against the business or key individuals within the business.
Types Of Business Crimes
Business crimes can be categorised as:
Price Fixing

Bribery/corruption

Securities and commodities fraud

Insider Trading

Regulatory offences

Sanctions violations

Money laundering

Tax evasion

Embezzlement

Business fraud

Accounting fraud

Employee fraud

Market manipulation

Intellectual property infringement

Identity theft
Legislation And Regulations For Businesses
Tougher legislation and new regulatory acts have been enforced in recent years, providing a broader scope for businesses to be liable for business crime offences. This has led to a monumental increase in businesses being placed under investigation or being prosecuted for business crime offences by government bodies and regulators.
The legislation and regulations companies need to abide by, to ensure that they do not fall in breach of business crime allegations are:
The Companies Act 2006

The Bribery Act 2010

Fraud Act 2006

Money Laundering Regulations 2017

Criminal Finances Act 2017

Proceeds of Crime Act (POCA) 2002
Business crime allegations, investigations, or prosecutions can be brought by bodies such as:
Serious Fraud Office

Financial Conduct Authority

HM Revenue & Customs

The Crown Prosecution Service

National Crime Agency

Trading Standards
To refrain from being the subject of a business crime investigation or prosecution, it is important for businesses and employees to understand their responsibilities, and for them to be aware and understand the legislation and regulations that they need to adhere to when carrying out their business operations.
How We Can Help?
Business crime investigations and prosecutions can be rather complex and can ultimately lead to critical ramifications to you and your business, so it is vital to seek legal advice as soon as possible.
Our international team of business crime solicitors have extensive experience in representing multinational companies, financial institutions, and employees respond to allegations and investigations, and defending clients against criminal investigations and prosecution.
At Monarch Solicitors in Manchester and London, our business crime solicitors can help you, your business, or your employees prevent the threat of a business crime investigation or prosecution from happening in the first place. We can help you understand your legal obligations, so that you are compliant with legislation and regulations, as well as highlighting any potential issues through identifying and evaluating risks which may later evolve into a business crime.
If you, your business, or your employees are being investigated or prosecuted for any aspect of business crime, our business crime solicitors can help identify breaches and business crime risks from all angles, and take initiative to advise accordingly on all possible options available during an investigation or prosecution.
Our business crime solicitors are adept in various legislation and regulations, allowing us to take a proactive approach in providing bespoke advice unique to the outcome you want to achieve throughout each step of the process. This provides us the platform to make informed strategies and resolutions in the best interests of you and your business in relation to the business' integrity and reputation, and ensuring disruptions caused to your business' operations are kept to a minimum.
Contact Our Business Crime Solicitors in Manchester and London, UK
If you would like to find out more about our business crime services please complete our online contact form here or send an email to us at [email protected] and one of our business crime solicitors shall call you back.
Alternatively, please call our business crime lawyers on 0330 127 8888 for a no obligation discussion.
We have specialist business crime advisors based at our Manchester and London offices offering a personal service, nationally and internationally.
We are also able to leverage an international network spanning across Hong Kong, Turkey and Dubai to provide seamless assistance with cross-border matters relating to business crime.

Call us for a free initial consultation

Most frequent questions and answers
A Deferred Prosecution Agreement is the suspension of the prosecution for a fixed period of time. Under a Deferred Prosecution Agreement, both the company and prosecutor would agree a set of conditions the company will need to adhere. These conditions could include payment of financial penalties, payment of compensation, or incorporating a corporate compliance programme. Deferred Prosecution Agreements are only used for fraud, bribery, and economic crimes.
If you are being investigated for potentially committing a business crime, it is advisable for you to assist with the investigation by complying with requests for information from the body or agency that is making the investigation. You should also contact a solicitor as soon as possible to understand your legal rights during the investigation so that you are well-placed to defend you and your business and prevent further business crime allegations.
The type of penalties as a result of business crime will differ accordingly to the nature of the crime and the severity of the crime committed. However, the common penalties are often a fine and/or prison sentence. There are also the negative ramifications perceived from business crimes, such as damage to the reputation of the business and individuals involved.
Client satisfaction is paramount to use so we appreciate your feedback as it allows us to continually improve the service we provide 

Austin Kemp
Company
"Monarch Solicitors provide exceptional, skilled attorney who handles client's cases with compassion and understanding. I recommend her highly!"

Peter Istrate
Moxels Digital Agency
"Shazda, not just that advised me for the best solution but she went beyond in advising for future needs that we may be having at our creative agency, so much that we decided to work with them exclusively. I highly recommend!"

Katie Sharp
Company
"Used Monarch for a freehold Purchase. Excellent service was kept informed of the process. Always willing to have a chat if needed. Thanks in particular to Nasira for her help would definitely recommend"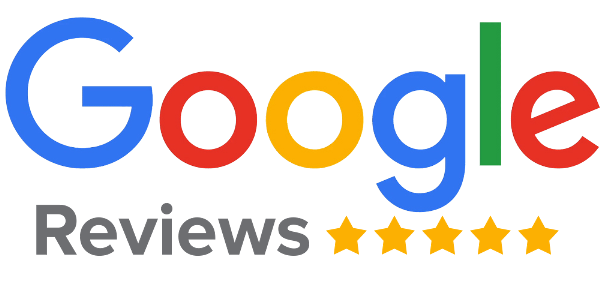 If you need legal advice fill in our enquiry form or contact us and one of our experts will get back to you as soon as possible.