Hong Kong BNO passport holder's new visa option for UK immigration
The UK government has recently announced plans to change the Immigration Rules regarding holders of British National Overseas ("BNO") passports following the announcement by the Chinese government that it will impose a national security law on Hong Kong.
What is a BNO?
BNO passport holders are permanent residents of Hong Kong, who are entitled to British diplomatic and consular protections outside of Hong Kong and China. However, they are subject to immigration control in the UK as BNO status is not equivalent to being a British Citizen due to the lack of 'right of abode'. This effectively means that BNO passport holders require a suitable visa to work and study in the UK in line with other non-EU nationals.
Proposed changes to the BNO passport policy 
Currently BNO passport holders are allowed to stay in the UK for up to 6 months as a visitor. 
The proposed changes include opening a new route for work or study for an extendable period of 12 months and offering BNO nationals a path to British citizenship. The proposed route will allow BNO to apply for a five-year visa, permitting them to live, work, and study in the UK during that time. 
At the end of those five years, and presumably subject to a continuous residence requirement, BNO visa holders will be eligible to apply for indefinite leave to remain. One year after obtaining indefinite leave, they will be able to apply for British citizenship
The details of the new route for BNO visa are yet to be determined, however a press release issued by the government confirm this will be in the coming months.
Increase in BNO passport applications 
There are currently estimated to be about 2.9 million people who are eligible to apply for BNO passport in Hong Kong and about 290,000 people who have already obtained BNO passport. 
Her Majesty's Passport Office is already seeing a significant increase in applications for BNO passports and renewals.
How to Apply for or renew a BNO Passport 
If you wish to immigrate to the UK under this new scheme, please note that there is a difference between BN(O)s and BN(O) passport holders.  
Therefore, if you or your family member registered for BN(O) status before 1997, you should apply for a BNO passport.
However, if you are currently holding an expired BNO passport, this should be renewed as soon as possible.
To apply for a BNO passport from Hong Kong, please see this document from Her Majesty's Passport Office in English or in Cantonese. 
How our BNO visa immigration lawyers can help you
Once the UK government announces the details and guidance of this new visa category our BNO passport team can help you in the preparation of your application for a visa, then apply for your indefinite leave to remain and thereafter apply for your UK citizenship.
Our expert BNO immigration lawyers shall help you ensure that you application meets the eligibility requirements and ensure you submit all the correct supporting documents.
We can also assist with your future requirements, for example:
Our international team can provide seamless legal services in the following languages:
In addition, our network of trusted business partners, can help you source and set up premises, obtain a business bank account and help you and your family settle in the UK.
As a full-service law firm, we can help you buy residential and commercial property in the UK, set up your business and deal with any other legal support you require.
Price & Service Transparency
At Monarch Solicitors we provide highly competitive legal fees for clients wishing to apply for the BNO visa.  We will provide you with a breakdown of the routine legal costs for the visa application from the outset so that you can budget the visa costs and fees.
Contact our UK Standard Visitor Visa Solicitors
Our expert immigration lawyers are available to discuss your UK BNO passport visa option and the eligibility requirements.
Please contact our UK BNO immigration lawyers for immediate assistance by sending an email to us at [email protected] and one of our UK BNO immigration solicitors shall call you back. 
Alternatively, please call our BNO immigration team on 0330 127 8888 for a free no obligation discussion.
Monarch's award winning legal team are based in Manchester and London, serving client nationally.
Call us for a free initial consultation

Client satisfaction is paramount to use so we appreciate your feedback as it allows us to continually improve the service we provide 

Austin Kemp
Company
"Monarch Solicitors provide exceptional, skilled attorney who handles client's cases with compassion and understanding. I recommend her highly!"

Peter Istrate
Moxels Digital Agency
"Shazda, not just that advised me for the best solution but she went beyond in advising for future needs that we may be having at our creative agency, so much that we decided to work with them exclusively. I highly recommend!"

Katie Sharp
Company
"Used Monarch for a freehold Purchase. Excellent service was kept informed of the process. Always willing to have a chat if needed. Thanks in particular to Nasira for her help would definitely recommend"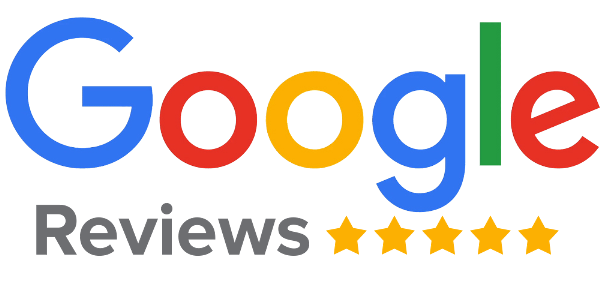 If you need legal advice fill in our enquiry form or contact us and one of our experts will get back to you as soon as possible.