Solicitors in Manchester and london with expert advice on Restrictive Covenants
Signing or breaking a contract containing restrictive covenants can be a risky business. You need to understand how the restrictive covenant will affect you and your legal rights concerning the covenants.
What Is A Restrictive Covenant?
It is normal to have restrictive covenants in your employment contract. Restrictive covenants are in place to safeguard the personal interests of the business and protect confidential information about their customers and their operations.

A restrictive covenant is a clause in your employment contract prohibiting you from doing certain things during your employment and after your employment. An example of a post-termination restrictive covenant would be to prevent you from competing with your employer after your resignation. It is also referred to as a 'non-compete' clause. The clause can also prevent you from soliciting customers or employees for a certain period of time after your employment.
The general aim of a restrictive covenant for the employer is to prevent any former employees using information they gained in the course of their employment to help competitors. The length of the covenant will generally be how long the employer believes it will take for the information the employee possesses to go out of date.
Employers cannot place any restrictive covenant they wish. Any restrictive covenant must legitimately protect your employer's business interests, and must not be unreasonably onerous for you to pursue your chosen career. 
Are Restrictive Covenants Enforceable?
The starting point of any dispute surrounding a restrictive covenant is that they are not enforceable as they are a restraint of trade and against public policy. The employer will therefore have to prove the clause is enforceable. In order to prove that the clause is enforceable, the employer must convince the Employment Tribunal that:-
The covenant protects a legitimate interest; and

The covenant extends only as far as necessary to protect that interest.
How Will The Tribunal Determine If The Covenant Is Enforceable?
When faced with a case regarding a restrictive covenant the Tribunal looks to a number of factors to determine its enforceability. 
These include:
Breath of activity contained in the covenant;

Geographical area of the covenant;

Amount of time the covenants lasts;

Importance of the information the covenants seeks to protect; and

If the covenant is a justifiable way to protect the employer's interest.
What Is Considered A Legitimate Interest?
One of the key factors the Tribunal will look at is the interest the covenant is trying to protect. It needs to be important enough to warrant a restraint on the employees' ability to trade in the future.
These interests can include:
Protection of trade secrets;

Protection of employer's connection with clients; and

Stability of the employer's workforce.
How Can Monarch Solicitors Help?
Our specialist employment solicitors have decades of experience dealing with employment issues. They are well equipped to deal with a whole manner of different cases no matter how big or small. 
Our team have had great success negotiating settlement offers, taking claims to the Employment Tribunal, and many more. Every person we represent receives the same high quality of treatment and personal service.
Legal Costs & Service Transparency
If you are considering taking Court action due to a breach of employment law the legal costs should be weighed against the amount likely to be received in damages.
We know it's important to your business that the legal costs of the dispute are kept under control so as to not affect your cash flow.
We'll not only ensure that you're aware of costs implications from the outset, we'll provide you with step-by-step cost estimates or fixed fees for each stage of the work. We'll also consider funding options to suit your business needs so you can be sure that our legal services are cost effective.
For more information regarding legal funding options, please click here for more information.
About Our Employment Team
At Monarch Solicitors, our employment lawyers have vast experience, expertise, and knowledge in resolving all kinds of domestic and international employment disputes, whether it be complex or technical or simply a disagreement over pay and working conditions.
We have particular expertise in relation to the following areas:
Contact Our Employment Solicitors
Our expert employment lawyers are available to discuss your restrictive covenant claims.
Please contact our employment advisors for immediate assistance by sending an email to us at [email protected] and one of our employment solicitors shall call you back. 
Alternatively, please call our employment solicitors in Manchester on 0330 127 8888 for a no obligation discussion.
Monarch Solicitors award winning legal team are based in Manchester and London, serving clients nationally.
Call us for a free initial consultation

Most frequent questions and answers
Post-termination restrictive covenants can relate to:
Non-competition – this prevents you from working for a competitor or in similar employment for a competitor for a certain amount of time after the termination of your employment
Non-solicitation of clients – this prevents you from poaching customers, clients, or personal contacts of your employer for a specific period of time after you have left your employer
Non-dealing covenant – this prevents you from dealing with any former clients, customers, or suppliers even if they approach you first
Non-poaching – this prevents you from poaching former colleagues
There are a number of factors to consider when judging whether a restrictive covenant is reasonable. This includes the type of restrictive covenant, the nature of the business, the position and seniority of the employee, the location and radius of the restraint, and how long the covenant is in place for. All restrictive covenants must be justified for it to be reasonable. If the court ruled that the restrictive covenants are not reasonable then the court will not impose the restrictive covenant and the employer will be left exposed. Therefore, it is in the interests of the employer to not make any unreasonable restrictive covenants.
Courts will enforce restrictive covenants in certain cases, employers should always have the business interests in mind over the employee needs. The usual business interests which an employer will protect include:
Confidential information and trade secrets
Relationships with clients
Stability of the workforce
Client satisfaction is paramount to use so we appreciate your feedback as it allows us to continually improve the service we provide 

Austin Kemp
Company
"Monarch Solicitors provide exceptional, skilled attorney who handles client's cases with compassion and understanding. I recommend her highly!"

Peter Istrate
Moxels Digital Agency
"Shazda, not just that advised me for the best solution but she went beyond in advising for future needs that we may be having at our creative agency, so much that we decided to work with them exclusively. I highly recommend!"

Katie Sharp
Company
"Used Monarch for a freehold Purchase. Excellent service was kept informed of the process. Always willing to have a chat if needed. Thanks in particular to Nasira for her help would definitely recommend"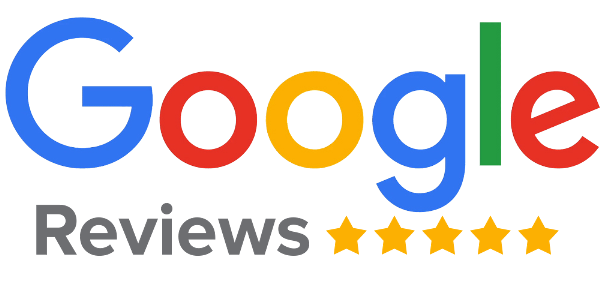 If you need legal advice, call our expert solicitors or fill in our enquiry form and we will get back to you as soon as possible.