Experienced Solicitors in Manchester and London providing expert advice on Garden Leave
Garden leave is when the employee is leaving the company and the employer may wish to stop the employee performing their duties immediately, but still retain them for their notice period. In this situation the employer would be required to stay at home and not work for the company or in any other position.
Generally, the aim of garden leave is to keep the employee out of the market place for the information they have about the company to go out of date and to make them less attractive to other employers looking to poach.
However, the employee must remain on stand-by during their normal working hours and carry out their contractual duties if they are called in to work as you would still be under contract with your employer who will still honour their obligations of paying your wages.
When Can An Employer Put An Employee On Garden Leave?
Usually it will be helpful for an employer to rely on an express clause in the contract when putting an employee on garden leave. If such a clause exists then the employer is within their rights to put the employee on garden leave.
If such a clause does not exist the employer may be able to put you on garden leave but it is not guaranteed. If there is no expressed garden leave clause in your employment contract you may be able to claim for constructive dismissal for a breach of contract if your employer forces you to go on garden leave. If challenged, the employee can take the employer to court to establish if there is a right to work. Most cases find that there is no implied right to work, only an implied right to be paid. This position is being challenged recently as an increasing number of cases have found that an employee has the right to work.
Why Are Employees Put On Garden Leave?
Reasons why an employer may put an employee on garden leave include:
To keep you out of the job market long enough so that any valuable information goes out of date
To prevent competitors from poaching you for potential clients
If your employer thinks your presence may have a detrimental effect on team morale and performance
Employees Rights During The Garden Leave
Whilst you are on Garden Leave the employment contract remains in force, all the rights and obligations under it continue just without the work. The employer must continue to perform all its obligations under the contract, including payment of salary and other benefits.
Additionally, you will still be accruing your continuity of service and annual leave. Your employer may be able to force you to take part of your Garden Leave as annual leave. If this is the case it will be set out in your contract of employment.
Whilst you will receive the same contractual benefits, your employer may impose certain restrictions when you are placed on garden leave such as prohibiting you from communicating with colleagues or clients, or to take on a new job until the end of your notice period. It needs to be noted that the employer cannot put in place any onerous restrictions in place.
How Can Monarch Solicitors Help?
Our specialist employment solicitors have decades of experience dealing with garden leave issues. They are well equipped to deal with a whole manner of different cases no matter how big or small.
Legal Costs & Service Transparency
If you are considering taking Court action due to a breach of employment law the legal costs should be weighed against the amount likely to be received in damages.
We know it's important to your business that the legal costs of the dispute are kept under control so as to not affect your cash flow.
We'll not only ensure that you're aware of costs implications from the outset, we'll provide you with step-by-step cost estimates or fixed fees for each stage of the work. We'll also consider funding options to suit your business needs so you can be sure that our legal services are cost effective.
For more information regarding legal funding options, please click here for more information.
About our Employment Team
At Monarch Solicitors, our employment lawyers have vast experience, expertise, and knowledge in resolving all kinds of domestic and international employment disputes, whether it be complex or technical or simply a disagreement over pay and working conditions.
We have particular expertise in relation to the following areas:
Contact our Employment Solicitors
Our expert employment lawyers are available to discuss your garden leave claims.
Please contact our employment advisors for immediate assistance by sending an email to us at [email protected] and one of our employment solicitors shall call you back.
Alternatively, please call our employment solicitors in Manchester on 0330 127 8888 for a no obligation discussion.
Monarch Solicitors are a leading UK law firm and our award-winning Manchester solicitors, London solicitors and Birmingham solicitors offer their legal expertise nationally and internationally.
We are also able to leverage an international network spanning across Hong Kong, Turkey and Dubai to provide seamless assistance with cross-border matters relating to garden leave.

Call us for a free initial consultation

Most frequent questions and answers
Garden leave is when an employee has been told by their employer they are not required to work and to stay at home. This is generally the case when the employee is in their notice period, once they have been notified that their employment contract is to be terminated. During garden leave, the employee will still be bound to their contract of employment.
Employers use garden leave if they do not want to immediately terminate an employee's contract but at the same time do not require the employee to perform their daily job duties.  
The reasons for putting employees on garden leave may include the employer believing the employee to be disruptive at work or having a negative morale on other employees, or to prevent the employee from acquiring information on the employer's products or services if they are going to work for a competitor.
While on gardening leave, your employment contract remains valid and you remain under your contract terms. This is why you must be careful if you are trying to apply for a job while on garden leave.
Client satisfaction is paramount to use so we appreciate your feedback as it allows us to continually improve the service we provide 

Austin Kemp
Company
"Monarch Solicitors provide exceptional, skilled attorney who handles client's cases with compassion and understanding. I recommend her highly!"

Peter Istrate
Moxels Digital Agency
"Shazda, not just that advised me for the best solution but she went beyond in advising for future needs that we may be having at our creative agency, so much that we decided to work with them exclusively. I highly recommend!"

Katie Sharp
Company
"Used Monarch for a freehold Purchase. Excellent service was kept informed of the process. Always willing to have a chat if needed. Thanks in particular to Nasira for her help would definitely recommend"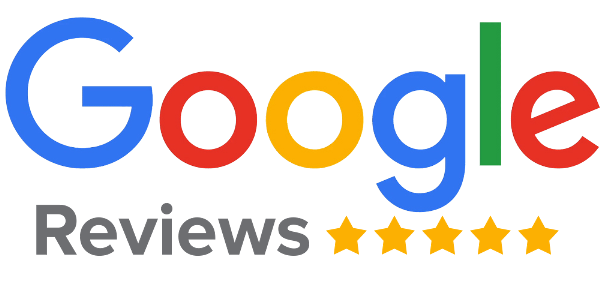 If you need legal advice, call our expert solicitors or fill in our enquiry form and we will get back to you as soon as possible.