Collective Enfranchisement
Expert Solicitors in Manchester and London specialising in Purchasing the Freehold of a Flat or Apartment
Collective Enfranchisement is the legal right for tenants of flats and apartments to be able to purchase the freehold to their property at a fair market price under the Leasehold Reform, Housing and Urban Development Act. Our freehold purchase solicitors can guide you through the process of buying the freehold to your flat or apartment.
For tenants involved it is important to understand that by purchasing the freehold of a flat or apartment, you will share the freehold of the whole property with fellow tenants living in the property, and so close cooperation, communication, and a consensus and agreements are essential in order for this to work.
Collective enfranchisement can be a complex procedure and the appropriate notice needs to be served onto the landlord at the right time to raise a claim for enfranchisement as there are strict timelines to adhere to. Failure to do so may incur unexpected additional costs and delays.
What Are The Benefits Of Tenants Owning The Freehold To Their Flat or Apartment?
Owning the freehold means tenants own the land in which the flat or apartment is built on, allowing tenants to make alterations to their property without permission from the landlord

Tenants can voluntarily extend the length of their lease at any time at a smaller price, which can increase their property value

New leases can be drawn up with improved restrictive covenants

Tenants who own the freehold waive any ground rent they would normally pay to the landlord

Tenants have control of appointing a property management company of your choice in terms of maintenance, landscaping and cleaning of communal areas, and thus reduce the amount of service charges to be paid
The Qualifying Criteria For Collective Enfranchisement
The building must contain at least two flats or apartments, with the original lease granted exceeding 21 years

If the building has more than two flats or apartments, at least two-thirds of the total number of flats or apartments in the building must have an original lease granted exceeding 21 years

At least half of all tenants are participating in bringing a claim for collective enfranchisement

Only tenants under a long tenancy who have lived in the property for 2 years are eligible for enfranchisement
There may be other criteria's to be met in unique circumstances. We will be made aware of such criteria once we understand your collective enfranchisement claim.
The Collective Enfranchisement Process
A typical collective enfranchisement involves:
Title and Eligibility Checks

– Eligibility checks for collective enfranchisement

Property Valuation

– Identifying a suitable price of the freehold

Preparation of the Participation Agreement

– Agreement between all tenants regarding their rights and responsibilities during the collective enfranchisement process

Creating a Nominee Purchaser

– Setting up a company as the entity purchasing the freehold

Serving Initial Notice

– Preparing and serving s.42 Notice of the proposed offer of purchasing the freehold

Landlord Serving Counter Notice

– Landlord can either accept or reject the tenants' right to collective enfranchisement. If the landlord accepts the tenants' right for collective enfranchisement, they can either accept the terms offered or dispute the terms of selling the freehold.

Negotiations

– Negotiating on freehold premium and any issues in relation to the terms of selling the freehold to the tenants.

Registration

– Registering freehold ownership with Land Registry
As the number of years on your lease reduces, the higher the costs of purchasing the freehold to your flat or apartment through the collective enfranchisement route. If you are thinking of purchasing the freehold, then it is wise to act quickly.
How Our Freehold Purchase Solicitors Can Help
The process of purchasing the freehold to a property can be complicated and as such professional advice is recommended.
Our accredited residential property solicitors have vast experience of completing numerous freehold purchases of all property types. This has allowed our residential property solicitors to encompass extensive knowledge and know-how of each step in the process of a residential freehold purchase in order to provide reassurance for peace of mind for our clients and ensure the process progresses smoothly and efficiently in the interests of both parties involved.
Price & Service Transparency
Monarch Solicitors provide highly competitive fees. For matters of transparency, a full personalised costs breakdown will be provided to you in our Terms of Engagement letter so that you are wary of the total potential costs associated with a freehold residential purchase.
Contact our Collective Enfranchisement Solicitors
We would like to discuss your collective enfranchisement requirements directly to find out how we can help purchase the freehold to your flat or apartment.
Please contact our collective enfranchisement solicitors by sending an email to us at [email protected] and one of our team shall call you back. Alternatively, please call our solicitors on 0330 127 8888 for a no obligation discussion.
Monarch Solicitors are a leading UK law firm and our award-winning Manchester solicitors, London solicitors and Birmingham solicitors offer their legal expertise nationally and internationally.
We are also able to leverage an international network spanning across Hong Kong, Turkey and Dubai to provide seamless assistance with cross-border matters relating to collective enfranchisement.

Call us for a free initial consultation

Most frequent questions and answers
It is a right for the owners of flats in a building, and sometimes part of a building, to join together and buy the freehold. Provided at least 50% of the flats in the building, who are qualifying tenants, participate and the building qualifies the landlord cannot refuse. The procedure is quite complex, and the correct notice needs to be served on the landlord, so it is advisable to use a specialist solicitor and surveyor when undertaking this process.
To qualify the building must: 
Contain at least two flats;

at least two-thirds of the flats must be owned by qualifying tenants. A qualifying tenant is essentially a leaseholder who has a lease that was in excess of 21 years when first granted.
Yes, even if the tenant satisfies the above criteria, they will not be a qualifying tenant if any of the following cases apply:
the landlord is a charitable housing trust and the flat is provided as part of the charity's functions;

the tenant owns more than two flats in the building. This is either jointly with others or solely in their own name. Please note where this applies these flats will be discounted from the two-thirds;

the tenant has a business or commercial lease.
Client satisfaction is paramount to use so we appreciate your feedback as it allows us to continually improve the service we provide 

Austin Kemp
Company
"Monarch Solicitors provide exceptional, skilled attorney who handles client's cases with compassion and understanding. I recommend her highly!"

Peter Istrate
Moxels Digital Agency
"Shazda, not just that advised me for the best solution but she went beyond in advising for future needs that we may be having at our creative agency, so much that we decided to work with them exclusively. I highly recommend!"

Katie Sharp
Company
"Used Monarch for a freehold Purchase. Excellent service was kept informed of the process. Always willing to have a chat if needed. Thanks in particular to Nasira for her help would definitely recommend"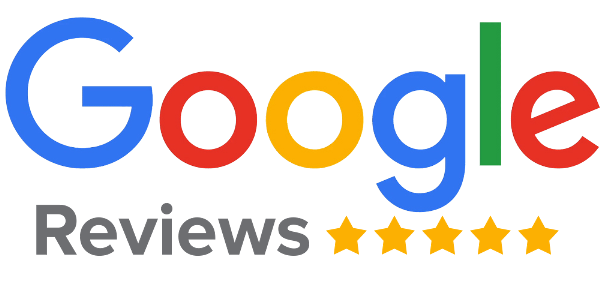 If you need legal advice, call our expert solicitors or fill in our enquiry form and we will get back to you as soon as possible.