Employment Law For Businesses
Expert Legal Assistance from Discrimination Claims Solicitors in Manchester and London
An employee can bring a discrimination claim if they have been unlawfully discriminated against and were dismissed unfairly or have suffered from workplace bullying or harassment. Our specialist employment solicitors can provide expert legal advice when defending discrimination claims.
An employee who has been dismissed unfairly or has been treated unfairly has grounds to bring a claim for discrimination under the Equality Act 2010 if they were dismissed from one of the protected characteristics below:
Sex

Race

Disability

Sexual orientation

Gender reassignment

Religious beliefs

Age

Pregnancy and/or maternity

Marital status
Common examples of discrimination claims raised by the employee against the employer include:
Age discrimination
Racial discrimination
Unequal pay
Gender inequality
Maternity discrimination
The Equality Act 2010 is the act of discrimination that protects employees from direct and indirect discrimination, harassment, victimisation, and the duty of the employer to make reasonable adjustments for employees who are disabled.
If an employee has been on the receiving end of unfair dismissal, workplace bullying or harassment, and the employer did not take appropriate action to remedy the discrimination, then the employee can make a discrimination claim against the employer under the Equality Act 2010 to the employment tribunal, which can ultimately be costly, time-consuming, and most importantly damage the reputation of your business.
A discrimination claim should not be taken lightly due to the perceived negative impact on your business. The risks associated to discrimination claims tend to be high as any employee, no matter how long they have been employed by their employer, can make a claim. There is no limit on the level of compensation awarded to employees by the tribunal upon a successful claim, and employees may also be entitled to 8% interest on any compensation that is awarded.
Employers may be held liable for the discriminatory actions of one of their employees in the workplace during the course of their employment, even if they were unaware or did not support the discriminatory acts. It is important for employers to have correctly drafted and updated policies and procedures in place to deal with discrimination, so that in the event where an employee makes a discrimination claim, it can be seen by the tribunal that the employer made every possible effort to prevent any discrimination from happening in the workplace.
It is therefore important for employers to adhere to the Equality Act 2010 to refrain employees making a discrimination claim against your business. The Equality Act 2010 is a legal framework which protects the rights of employees and promoting fair treatment and equality in the workplace. Employers must deal with discrimination claims or grievance from the outset to prevent the claim from escalating to the tribunal.
How Monarch Solicitors can help?
Our experienced solicitors can help employers defend against all types of discrimination cases at any stage of the claim, by providing bespoke advice unique to your circumstances and business requirements.
If a discrimination claim has been taken to the tribunal and the decision went against you, we can assess the chances of overturning the decision and provide support in making an appeal and legal case if you choose to do so.
We can also help provide guidance and support on the Equality Act 2010 to employers to ensure that they do not discriminate against employees and help prevent the risk of employees making a claim for discrimination.
If for any reason the position of the employee becomes untenable after the discrimination claim, we can assist in negotiating a
settlement agreement
with the employee.
Legal Costs Of Discrimination Claims & Service Transparency
If you are considering taking Court action due to a breach of employment law the legal costs should be weighed against the amount likely to be received in damages.
We know it's important to your business that the legal costs of the dispute are kept under control so as to not affect your cash flow.
We'll not only ensure that you're aware of costs implications from the outset, we'll provide you with step-by-step cost estimates or fixed fees for each stage of the work. We'll also consider funding options to suit your business needs so you can be sure that our legal services are cost effective.
For more information regarding legal funding options, please click here for more information.
About our Employment Team
At Monarch Solicitors, our employment lawyers have vast experience, expertise, and knowledge in resolving all kinds of domestic and international employment disputes, whether it be complex or technical or simply a disagreement over pay and working conditions.
We have particular expertise in relation to the following areas:
Contact our Employment Solicitors
Our expert employment lawyers are available to discuss your discrimination claims.
Please contact our employment advisors for immediate assistance by sending an email to us at [email protected] and one of our employment solicitors shall call you back.
Alternatively, please call our employment solicitors in Manchester on 0330 127 8888 for a no obligation discussion.
Monarch Solicitors is a leading UK law firm with specialist employment solicitors ready to offer their expertise. Our award-winning Manchester solicitors, London solicitors and Birmingham solicitors offer their legal expertise nationally and internationally.
We are also able to leverage an international network spanning across Hong Kong, Turkey and Dubai to provide seamless assistance with cross-border matters relating to discrimination claims.

Call us for a free initial consultation

Most frequent questions and answers
It is illegal for an employer to discriminate against an employee because of any of the following: –
Gender (sex discrimination)

Disability

Pregnancy

Race

Age
Direct discrimination – where, because of a protected characteristic, a person (A) treats another person (B) less favourably than A treats or would treat others (section 13(1), Equality Act 2010).
Indirect discrimination – where person A applies to person B an apparently neutral provision, criterion or practice that A would apply equally to others, but which puts or would put those who share B's protected characteristic at a particular disadvantage. There will be no discrimination if the use of provision, criterion or practice can be objectively justified (section 19 Equality Act 2010).
Gross misconduct is an act which is so serious that it justifies dismissal without notice. Examples of gross misconduct include theft, fraud, violent or intimidating behaviour or damage to property. In your Employee Handbook, you should set out examples of acts which will be considered gross misconduct and include any conduct specific to your sector. Even in cases of gross misconduct, you still need to follow a fair procedure. If you do dismiss the employee instantly, it is likely that you will face a claim of unfair dismissal. When dealing with gross misconduct, you need to follow your disciplinary procedure and the ACAS Code of Practice. A fair disciplinary procedure involves investigating the matter, informing the employee of the issue, holding a disciplinary hearing, allowing them to be accompanied, letting them respond to the allegations and giving them the chance to appeal.
Client satisfaction is paramount to use so we appreciate your feedback as it allows us to continually improve the service we provide 

Austin Kemp
Company
"Monarch Solicitors provide exceptional, skilled attorney who handles client's cases with compassion and understanding. I recommend her highly!"

Peter Istrate
Moxels Digital Agency
"Shazda, not just that advised me for the best solution but she went beyond in advising for future needs that we may be having at our creative agency, so much that we decided to work with them exclusively. I highly recommend!"

Katie Sharp
Company
"Used Monarch for a freehold Purchase. Excellent service was kept informed of the process. Always willing to have a chat if needed. Thanks in particular to Nasira for her help would definitely recommend"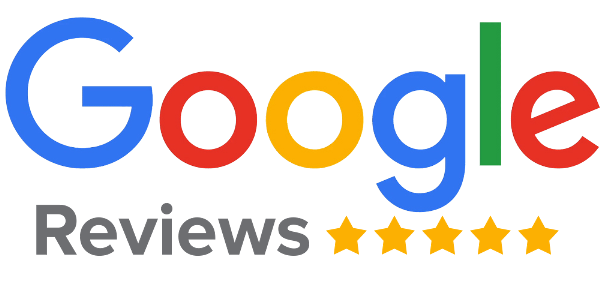 If you need legal advice, call our expert solicitors or fill in our enquiry form and we will get back to you as soon as possible.