Employment Law for businesses
Employment Contract Solicitors
Employment Contract Solicitors in Manchester and London
If you own or manage a business and you employ employees, you will need to ensure your business is compliant with employment law, especially employment contracts. Our employment contract solicitors are specialists in all manner of employment contracts and can help advise and assist with your contract needs.
An employment contract is a legally binding agreement, which sets out the scope of the terms and conditions of employment, and the responsibilities of both the employee and employer.
The purpose of an employment contract is to help distinguish the relationship between the employer and employee in terms of what is expected from the employee during their employment, their rights under the contract, and the obligations of the employer for the services provided to them by the employee.
Employment contracts should not be seen as an oversight as it lays down the foundations for a productive and efficient workforce in line with the values and objectives of the business. Having employment contracts in place can also help protect employers from any potential employment liability claims made by current or previous employees.
Monarch Solicitors employment contract solicitors can ensure all legal requirements have been met, and provide advice regarding a wide range of terms, including:
Salary package

Commission

Bonuses

Health insurance

Flexible working arrangements

Holiday allowance

Profit sharing

Working overseas

Mobility

Share schemes and options

Termination provisions

Garden leave

Non-compete clauses
What is included in an employment contract?
An employment contract will contain express and implied terms. Express terms include:
Job title

Place of work
Salary
Hours of work
How employees will be paid?
Statutory entitlements such as annual leave and sick pay
Redundancy clauses
Notice periods
It is not necessary for there to be a written employment contract to form a contractual relationship. However, under Section 1 of the Employment Rights Act 1996, an employee will have the right to request a written employment contract after two months of their commencement of employment. If an employer does not provide an employment contract within this time frame, the employment tribunal can enforce fines if an employee makes a claim against you.
The absence of an employment contract means that the relationship between the employer and employee are based on implied terms. Employment through implied terms runs the risk of an employment dispute as implied terms leaves uncertainty in regards to the obligations of each party, or the obligations can sometimes be ambiguous and misinterpreted, which can result in employment claims being made. Therefore, having a robustly written employment contract can clear any ambiguity and prevent employment conflicts or claims being made by employees.
Employment Contract Disputes
Employment contract disputes can arise at any time. In the first instance, any disputes should be dealt with through informal discussions between the employer and employee. If the dispute cannot be resolved then the dispute will need to be raised formally through an employee grievance and then to the employment tribunal if necessary.
Contract disputes generally occur due to changes to an employee's contract, which may happen during a Transfer of Undertakings (Protection of Employment) Regulations, also known as a TUPE transfer. We can act for both the employer and employee on all aspects of a TUPE transfer.
If you wish to amend the terms of the employment contract with an employee, you would need to consult with the employee or their representatives of any change, explain the reasoning behind the change, and allow the employee the chance to put forward any alternative remedy.
If there is no agreement and you choose to change the employment contract without their permission, the employee has the right to refuse to work under the amended employment contract.
Employers need to act with caution when changing the terms of the contract. If the terms proposed by the employer equate to being unreasonable, the employee can treat this as a breach of contract and make a claim for constructive dismissal if they have felt the need to resign.
Our employment law solicitors can also help on other aspects of employment law such as defending unfair dismissal and wrongful dismissal claims, redundancies, grievances, and settlement agreements.
How Monarch Solicitors can help?
Seeking the advice of Monarch Solicitors can help protect your rights, ensure legal compliance and help avoid disputes and costs further down the line. This can give you the peace of mind to focus on growing your business.
Our employment solicitors have vast experience in dealing with all aspects of employment contracts. You can be rest assured we will protect you and your business' interest whether it be drafting employment contracts or defending an employment dispute.
Legal Costs For Employment Contract Solicitors & Service Transparency
If you are considering taking Court action due to a breach of employment law the legal costs should be weighed against the amount likely to be received in damages.
We know it's important to your business that the legal costs of the dispute are kept under control so as to not affect your cash flow.
We'll not only ensure that you're aware of costs implications from the outset, we'll provide you with step-by-step cost estimates or fixed fees for each stage of the work. We'll also consider funding options to suit your business needs so you can be sure that our legal services are cost effective.
For more information regarding legal funding options, please click here for more information.
About our Employment Team
At Monarch Solicitors, our employment lawyers have vast experience, expertise, and knowledge in resolving all kinds of domestic and international employment disputes, whether it be complex or technical or simply a disagreement over pay and working conditions.
We have particular expertise in relation to the following areas:
Contact our Employment Solicitors
Our expert employment lawyers are available to discuss about all aspects of employment contracts.
Please contact our employment advisors for immediate assistance by sending an email to us at [email protected] and one of our employment solicitors shall call you back.
Alternatively, please call our employment solicitors in Manchester on 0330 127 8888 for a no obligation discussion.
Monarch Solicitors is a leading UK law firm with specialist employment solicitors ready to offer their expertise. Our award-winning Manchester solicitors, London solicitors and Birmingham solicitors offer their legal expertise nationally and internationally.
We are also able to leverage an international network spanning across Hong Kong, Turkey and Dubai to provide seamless assistance with cross-border matters relating to employment contracts.

Call us for a free initial consultation

Most frequent questions and answers
Yes – as an employer, you should give your employee a document which meets the requirements of a written statement of employment particulars. However, if they are a worker or a contractor then they do not have the right to a written contract.
Yes. You can include terms in your contract which prevent them from working for other companies, e.g. competitors, during your employment and devote all of their time to the company.
Yes – it is lawful for employers to offer zero-hours contracts. However, these contracts should reflect that their hours are variable, and they should not be used to disguise the fact that they are an employee on fixed hours.
Client satisfaction is paramount to use so we appreciate your feedback as it allows us to continually improve the service we provide 

Austin Kemp
Company
"Monarch Solicitors provide exceptional, skilled attorney who handles client's cases with compassion and understanding. I recommend her highly!"

Peter Istrate
Moxels Digital Agency
"Shazda, not just that advised me for the best solution but she went beyond in advising for future needs that we may be having at our creative agency, so much that we decided to work with them exclusively. I highly recommend!"

Katie Sharp
Company
"Used Monarch for a freehold Purchase. Excellent service was kept informed of the process. Always willing to have a chat if needed. Thanks in particular to Nasira for her help would definitely recommend"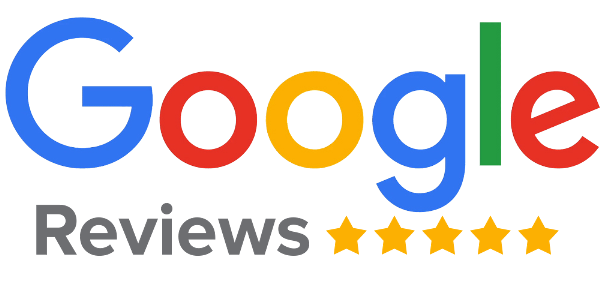 If you need legal advice, call our expert solicitors or fill in our enquiry form and we will get back to you as soon as possible.