Employment Law for Businesses
Defending Employment Tribunal Claims
Our Employment Solicitors in Manchester and London specialise in Defending Employment Tribunal Claims
An employment tribunal is an independent judicial body that aims to resolve disputes between employers and employees when there has been problems at work. Our specialist employment solicitors have a wealth of experience defending employment tribunal claims.
Employment tribunal claims can be problematic, costly and time-consuming. Employers should endeavour to prevent such claims by ensuring that they remain fully compliant in all areas of employment law in relation to employment contracts and company policies and procedures, to prevent employees making an employment claim to the employment tribunal against the employer.
Employers therefore need to be mindful of their legal obligations towards employees, and ensure that employment contracts, company policies and procedures remain up-to-date in relation to any changes to employment law.
The types of claims you may take to a tribunal include, or relate to:
Discrimination (such as gender, race, religion or belief, sexual orientation, age or disability)

Unfair dismissal

Wrongful dismissal

Constructive dismissal

Redundancy payments

Unequal pay

Deductions from wages
To prevent employees making an employment claim, employers need to be careful not to fall foul of the following employment law legislation:
Employment claim process
Any employment claims need to follow a procedure starting from negotiation, mediation, conciliation and arbitration, and then the employment tribunal.
If the employment claim does not follow the correct procedure or if the employee is uncooperative during negotiations, then the claim may not be permitted to proceed to the tribunal. There must be attempts made by both parties to try to come to an amicable resolution. Only if a solution cannot be materialised then the claim can be bought to the tribunal.
What to expect at the Employment Tribunal?
In the days leading up to the employment tribunal, employers need to be prepared by collating all relevant documents associated to the claim and identify any witnesses to support their argument and if necessary gain witness statements.
Employment tribunals are less formal than the court process and they will usually have a preliminary hearing, yet the two processes are still alike in many ways.
For example, almost all hearings are open to the public. In addition, tribunals cannot give out legal advice, and they will require you and others involved to give evidence under oath.
Usually, the employee will have to make a claim to tribunal within three months of the problem occurring, or he/she (the employee) employment comes to an end.
At the hearing you have 3 choices:
Represent yourself. This costs nothing (other than the employment tribunal hearing fee)

Have a solicitor or barrister represent you

Have a solicitor and a barrister present
The employment tribunal will rule whether the employer acted fairly and reasonably.
If you are unsatisfied with the decision of the tribunal, you can make an appeal and apply to the tribunal within 14 days of receiving the decision on a point of law or if you believe there was a legal mistake leading to the outcome of the employment tribunal hearing.
How Monarch Solicitors can help?
We can help employers defend an employment claim at all stages of the dispute. We will work alongside you to understand your position so that we can provide clear and practical advice unique to your circumstances throughout each stage of the employment tribunal proceedings.
At Monarch Solicitors, we provide seamless and practical employment law advice to employers of their duties under employment law so that employers are in a position to reduce the threat of employment claims made by employees, and to protect their interests if an employment dispute arises, leaving you and your business with a peace of mind to focus on meeting your business's aims and objectives.
Legal Costs For Defending Employment Tribunal Claims & Service Transparency
If you are considering taking Court action due to a breach of employment law the legal costs should be weighed against the amount likely to be received in damages.
We know it's important to your business that the legal costs of the dispute are kept under control so as to not affect your cash flow.
We'll not only ensure that you're aware of costs implications from the outset, we'll provide you with step-by-step cost estimates or fixed fees for each stage of the work. We'll also consider funding options to suit your business needs so you can be sure that our legal services are cost effective.
For more information regarding legal funding options, please click here for more information.
About our Employment Team
At Monarch Solicitors we are regulated by the Solicitors Regulation Authority, our employment lawyers have vast experience, expertise, and knowledge in resolving all kinds of domestic and international employment disputes, whether it be complex or technical or simply a disagreement over pay and working conditions.
We have particular expertise in relation to the following areas:
Contact our Employment Solicitors
Our expert employment lawyers are available to discuss your employment tribunal claims.
Please contact our employment advisors for immediate assistance by sending an email to us at [email protected] and one of our employment solicitors shall call you back.
Alternatively, please call our employment solicitors in Manchester on 0330 127 8888 for a no obligation discussion.
Monarch Solicitors is a leading UK law firm with specialist employment solicitors ready to offer their expertise. Our award-winning Manchester solicitors, London solicitors and Birmingham solicitors offer their legal expertise nationally and internationally.
We are also able to leverage an international network spanning across Hong Kong, Turkey and Dubai to provide seamless assistance with cross-border matters relating to defending employment tribunal claims.

Call us for a free initial consultation

Most frequent questions and answers
It makes sense to settle out of court if you can do so on reasonable terms. But you should certainly consider fighting if:
The other party is plainly in the wrong, but cannot be brought to see it

There are mitigating circumstances which are likely to have a big effect on any award you might have to pay

You believe a settlement would send the wrong message to other employees, and give rise to more trouble in the future
It is mandatory for all cases to go through Early Conciliation with Acas, before they can proceed to a tribunal.
Yes, you will be able to call witnesses and, if relevant, this will help your case. You can obtain witness orders to compel witnesses to come forward, if you need to.
Probably yes. Encourage your witnesses to be factual and polite. If you are cross-examined, follow the same procedure. Try to stay calm and do not lose your temper – it will not help your case.
Client satisfaction is paramount to use so we appreciate your feedback as it allows us to continually improve the service we provide 

Austin Kemp
Company
"Monarch Solicitors provide exceptional, skilled attorney who handles client's cases with compassion and understanding. I recommend her highly!"

Peter Istrate
Moxels Digital Agency
"Shazda, not just that advised me for the best solution but she went beyond in advising for future needs that we may be having at our creative agency, so much that we decided to work with them exclusively. I highly recommend!"

Katie Sharp
Company
"Used Monarch for a freehold Purchase. Excellent service was kept informed of the process. Always willing to have a chat if needed. Thanks in particular to Nasira for her help would definitely recommend"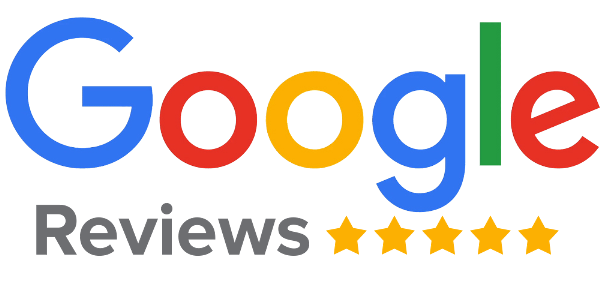 If you need legal advice, call our expert solicitors or fill in our enquiry form and we will get back to you as soon as possible.