Outer Space Law Solicitors in Manchester and London
If you are facing an outer space dispute, including satellite disputes, then look no further than Monarch Solicitors. We understand the complexities and challenges you may be encountering. We possess the expertise and specialised knowledge in space law to effectively represent your interests and guide you through the legal intricacies of this unique domain.
Outer space disputes, especially those related to satellites, can arise from a variety of issues such as orbital slots, frequency spectrum allocation, interference, contractual disputes, and regulatory compliance. These disputes require a deep understanding of international space law, relevant treaties, and domestic regulations to navigate successfully.
By instructing Monarch Solicitors as your dedicated legal team, you gain access to our extensive experience in handling satellite disputes. Our skilled solicitors will meticulously analyse the specific details of your case, develop a tailored strategy, and provide expert guidance every step of the way.
We will work closely with you to understand your objectives, assess the legal merits of your dispute, and explore avenues for negotiation, mediation, or, if necessary, litigation. Our goal is to protect your rights, safeguard your investments, and secure the best possible outcome for your satellite operations.
At Monarch Solicitors, we recognise that every satellite dispute is unique, and we approach each case with a personalised and client-focused approach. Our dedicated team will advocate for your interests, leveraging our expertise in space law, contractual analysis, and dispute resolution to achieve optimal results.
Moreover, our understanding of the technological aspects of satellite operations combined with our legal acumen enables us to provide comprehensive advice on issues such as spectrum licensing, regulatory compliance, and risk management.
By choosing Monarch Solicitors as your legal representatives, you can trust that you will receive unparalleled expertise, strategic guidance, and diligent representation throughout your satellite dispute. We are committed to protecting your interests, preserving business relationships, and achieving a resolution that best serves your needs.
The stages of an outer space dispute
At Monarch Solicitors, we follow a straightforward process to resolve outer space disputes, including satellite disputes:
Assessment: We assess your case by gathering relevant information and understanding the nature of the dispute.
Legal Analysis: We conduct a thorough legal analysis based on international space law and relevant treaties to devise a strategy tailored to your specific situation.
Negotiation and Mediation: We engage in discussions with the opposing party to seek a mutually agreeable resolution through negotiation or mediation.
Litigation and Arbitration: If negotiation or mediation is unsuccessful, we represent your interests in court or arbitration proceedings.
Throughout the process, we keep you informed and provide clear explanations, ensuring you understand each step of the way. With our expertise in outer space disputes, including satellite matters, we are committed to achieving the best possible outcome for you.
When it comes to resolving satellite disputes, Monarch Solicitors stands as your trusted legal partner. With our deep understanding of satellite operations and the intricate legal landscape surrounding them, we are well-equipped to protect your interests. Our experienced team of solicitors will analyse the specific details of your satellite dispute, develop a tailored strategy, and provide expert guidance throughout the resolution process. Whether it involves issues such as orbital slots, frequency spectrum allocation, interference, or contractual disputes, we will diligently advocate for your rights and strive to achieve a favourable outcome. Choose Monarch Solicitors for unparalleled expertise and dedicated representation in resolving your satellite dispute.
Contact us today, and let Monarch Solicitors be your trusted legal partner in navigating the complex world of outer space disputes, including satellite-related issues. Together, we will forge a path towards a favourable outcome, safeguarding your interests in this evolving field of space law.
Contact Our Outer Space Lawyers and advocates in Manchester, Birmingham and London, UK
If you would like to enquire for any of our outer space law services please complete our online contact form here or send an email to us at [email protected] and one of our outer space law advocates shall call you back.
Alternatively, please call our outer space lawyers on 0330 127 8888 for a free no obligation discussion.
Monarch Solicitors is a leading UK law firm with specialist outer space solicitors ready to offer their expertise. Our award-winning Manchester solicitors, London solicitors and Birmingham solicitors offer their legal expertise nationally and internationally.
Call us for a free initial consultation

Most frequent questions and answers
Common disputes in Outer Space Law include issues like satellite collisions, disagreements over space activities between countries, conflicts over satellite frequency use, disputes about intellectual property related to space technology, and contractual disagreements between parties involved in space missions or commercial ventures.
To resolve Outer Space Disputes involving multiple countries or international entities, you can consider international arbitration. This involves impartial experts who help find a binding solution. Negotiation and mediation are also useful methods. Specialised international bodies like the International Court of Justice or the United Nations Office for Outer Space Affairs can provide guidance and assistance
When choosing a solicitor for your Outer Space Dispute, consider their expertise in space law and experience with similar cases. Look for someone who understands international regulations and treaties. Good communication, professionalism, and a client-focused approach are important qualities to ensure a smooth and successful resolution of your dispute.
Client satisfaction is paramount to use so we appreciate your feedback as it allows us to continually improve the service we provide 

Austin Kemp
Company
"Monarch Solicitors provide exceptional, skilled attorney who handles client's cases with compassion and understanding. I recommend her highly!"

Peter Istrate
Moxels Digital Agency
"Shazda, not just that advised me for the best solution but she went beyond in advising for future needs that we may be having at our creative agency, so much that we decided to work with them exclusively. I highly recommend!"

Katie Sharp
Company
"Used Monarch for a freehold Purchase. Excellent service was kept informed of the process. Always willing to have a chat if needed. Thanks in particular to Nasira for her help would definitely recommend"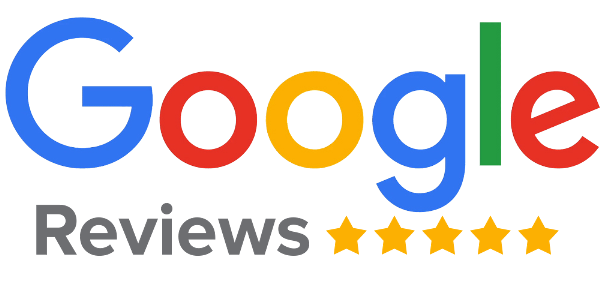 If you need legal advice fill in our enquiry form or contact us and one of our experts will get back to you as soon as possible.