Director & Shareholder Disputes
Expert Director & Shareholder Dispute Resolution Solicitors in Manchester and London
It is common for business relationships to break down as there are many conflicting self-interests. Entering a business with other people requires trust and when this breaks down there will likely be disputes between the owners of the business. Our Director and Shareholder Disputes Resolution Solicitors can provide unrivalled bespoke legal advice to ensure you secure your commercial and personal objectives.
How Our Director & Shareholder Dispute Resolution Solicitors Can Help You
Despite best intentions, directors and shareholders can fall into disagreement whether it relates to the control of the company or the terms of an exit of a director or shareholder or company dissolution.
Some more serious events that trigger disputes include:
Breach of director or shareholder duties
Breach of director service contracts or shareholders agreements
Conflict of interests
Fraud or corporate theft
Failure to act in good faith or best interests of the company
Separation or divorce of husband and wife company shareholdings
Shareholder and partnership disputes can be complex matters which require legal advice and representation.
At Monarch Solicitors, we recognise that it is in the best interests of all parties in order to smoothly resolve the dispute to limit both costs and time and ensure any negative impact resulting from the dispute is minimised.
A well-drafted shareholders agreement should contain provisions on how to manage disputes and how shares can be sold or transferred to avoid stalemates when commercial disputes do arise.
However, if the parties fail to come to an agreement, our expert shareholder dispute resolution solicitors in Manchester and London can advise on other solutions including court action.
Negotiated Dispute Resolution Options for Shareholders
Shareholder or management buyout – straightforward buyout by the directors and remaining shareholders.
Company share buyback – The company uses profits to buy back shares of the outgoing shareholder and then cancels those shares. The remaining shareholders benefit from an increase in their share value.
Demergers of the company – Reorganise the business to enable shareholders to separate and split the ownership of the different elements of the business.
Purchase by a new holding company – this is where the shareholders exchange shares from the existing company to the new holding company and then the existing company is dissolved.
Variation of rights – where a shareholder wishes to relinquish management control but retain income and capital rights. We will re-draft the shareholder agreement to allocate different classes of shares that attract different rights.
Deferred consideration – If the buyer cannot pay for the shares in one go or the seller is looking for long-term income, the parties may agree to defer the consideration. The seller may want some sort of security and interest may be payable.
Shareholder Dispute Court Claims and Defence Solicitors
Where negotiations fail and court action is the only option, our commercial litigation solicitors in Manchester & London will help you bring court proceedings or defend proceedings issued against you. The commercial courts can adjudicate the dispute and make a declaration or order for winding up the company.
Derivative action can also be taken by the shareholders where the company directors cannot or refuse to take action where wrong has been committed to the company (usually because the directors are the perpetrators in breach of directors' duties).
Section 994 – Minority Shareholder Disputes
Minority shareholder unfair prejudice claims arise where the company's affairs have been or are being conducted in a manner that is unfairly prejudicial to the interest of all or some of the members of the company.
About our Director & Shareholder Disputes Resolution Lawyers in Manchester & London
Monarch Solicitors provide tailored advice on director and shareholder disputes to make the right commercial and tactical decisions to quickly secure the most beneficial resolution.
Our director and shareholders dispute resolution lawyers will skilfully analyse the evidence, plan a strategy and then implement the right solution to your dispute. Where necessary we will draw in the skills of our tax experts and arrange for a valuation of shares in private companies.
Where a company has to be split or dissolved upon divorce, Monarch Solicitors will deal with the matter with extreme sensitivity to ensure the shareholders get a fair distribution of assets. To avoid disputes arising, we would advise that pre or post-nuptial agreements are put in place to deliver peace of mind and avoid future disputes.
Our market-leading solicitors can also assist in partnership disputes and dissolution.
If there is a risk of the dissipation of company assets, our expert litigation lawyers will intervene and obtain an urgent commercial injunction.
Our highly experienced corporate legal team advise owner-managed and SME clients in a range of industries, from professional services, manufacturing and retails and leisure, in commercial disputes relating to:
Boardroom decisions
Strategy and structure
Value of goodwill in your business
Exit or retirement packages
Removal of directors or shareholders
Dissolving or winding up the company
Disputes between shareholders
Disputes between shareholders and directors
Director disqualifications, breach of trust or directors' duties
Unfair prejudice claims and minority shareholder disputes
Derivative claims
We can also provide you with legal advice on all aspects of shareholder and company law, including:
Alternative Dispute Resolution – Mediation & Arbitration
If you do not want to go to court or your shareholder agreement has an Alternative Dispute Resolution (ADR) clause in it, we can assist you in fighting your corner. The main 2 types of ADR involve mediation and arbitration.
Mediation involves a third-party mediator who will investigate the underlying problems and help the parties negotiate a settlement.
Arbitration involves an arbitrator is someone who investigates a commercial dispute in a similar way to the courts and has the power to impose a binding settlement on the parties involved.
International Director & Shareholder Dispute Lawyers, UK
Whether your organisation operates solely in the UK, or across multi-jurisdictional dimensions, our flexible and pragmatic relationships with a global network of associated law firms enable us to seamlessly deliver shareholder dispute resolution services over different jurisdictions.
If you are based outside the EU or are in a country that signatory to the Lugano Convention 2007 (Iceland, Switzerland, Norway and Denmark) the court will consider if England and Wales is the most appropriate place in which to bring your claim and ensures that the resulting judgment can be recognised and enforced across borders.
Director & Shareholder Dispute Litigation Costs & Service Transparency
We offer a transparent pricing structure, and can potentially offer a No Win No Fee, Commission Based Fees, Discounted Conditional Fee Agreements or arrange After the Event Insurance to help you with litigation costs in a shareholder's dispute claim.
If you are considering taking Court action the costs of litigation in a shareholder's dispute should be weighed against the amount likely to be received in damages and the loss of reputation to your business.
We know it's important to your business that the legal costs of the dispute are kept under control so as to not affect your cash flow.
We'll not only ensure that you're aware of cost implications from the outset, but we'll also provide you with step-by-step cost estimates or fixed fees for each stage of the work. We'll also consider funding options to suit your business needs so you can be sure that our legal services are cost-effective.
For more information regarding legal funding options, please click here for more information.
We are clear in our advice and completely transparent with our fees.
Contact Our Director & Shareholder Disputes Solicitors in Manchester and London, UK
If you would like to find out more about our director and shareholder dispute resolution services please complete our online contact form here or send an email to us at [email protected] and one of our solicitors specialising in director and shareholder disputes shall call you back.
Alternatively, please call our director and shareholder dispute resolution lawyers on 0330 127 8888 for a no-obligation and free discussion.
We have a specialist director and shareholders dispute advisors based at our Manchester and London offices offering a personal service, nationally and internationally.
We are also able to leverage an international network spanning across Hong Kong, Turkey and Dubai to provide seamless assistance with cross-border matters relating to director & shareholder disputes.

Call us for a free initial consultation

Most frequent questions and answers
Client satisfaction is paramount to use so we appreciate your feedback as it allows us to continually improve the service we provide 

Austin Kemp
Company
"Monarch Solicitors provide exceptional, skilled attorney who handles client's cases with compassion and understanding. I recommend her highly!"

Peter Istrate
Moxels Digital Agency
"Shazda, not just that advised me for the best solution but she went beyond in advising for future needs that we may be having at our creative agency, so much that we decided to work with them exclusively. I highly recommend!"

Katie Sharp
Company
"Used Monarch for a freehold Purchase. Excellent service was kept informed of the process. Always willing to have a chat if needed. Thanks in particular to Nasira for her help would definitely recommend"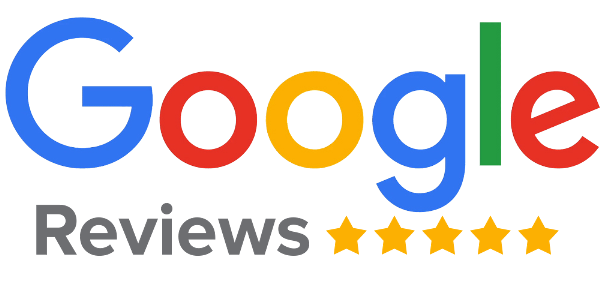 If you need legal advice, call our expert solicitors or fill in our enquiry form and we will get back to you as soon as possible.