Employment Law For Businesses
Recruitment Support from specialist employment solicitors in Manchester and London
Your employees are your businesses greatest assets, you must make sure your recruitment process and procedures attract the best candidates for the position and comply with recruitment laws through our recruitment support Our specialist solicitors can also advise on pitfalls that you must be careful of, particularly regarding your advert.
Discrimination in recruitment
Without realising or intending to do so your employment advert could be considered to be discriminatory. You must make sure that your advert does not exclude any one group of people from applying for a role when there is no good reason to do so.
For example, you cannot advertise for male applicants only simply because you would prefer to work with a male than a female. It is likely this would be considered discriminatory. However, if you are advertising for a counsellor for a women's shelter you may be able to specify women as there is a genuine reason to prefer women.
You then need to be careful of unconscious bias in the interview selection process. There have been many studies that show we all have unconscious bias towards certain groups without even realising that we do. Think about anonymising your selection process as much as possible. Remove any names or other suggestions of protected characteristics before looking through the applications.
Finally, at the interview stage be careful not to ask any potentially discriminatory questions. For example, you should not ask a female candidate if and when she intends to have children as that has nothing to do with the role. Whereas, a job requiring manual labour may require questions regarding physical disabilities to ensure the candidate can undertake the role.
Data Protection
During the recruitment process, you will receive vast amounts of applications which include personal and sensitive data of all applicants. As a business, you will need to ensure all personal data is protected in accordance to the Data Protection Act 2018 to avoid complaints, investigation by the Information Commissioner's Office, fines, and damaging the reputation and public relations of the business.
Other issues in recruitment
Other issues you should be aware of in your recruitment process include:
Benefits – you must make sure you are offering suitable benefits like pensions.

Immigration – if you are employing someone from outside the EU you need to make sure they are legally able to work in the UK. For more information find out more about our business immigration services.
At Monarch Solicitors our recruitment support solicitors can help you with everything from understanding your legal obligations to restructuring and reorganising your recruitment process to identify and remove any possible discrimination issues.
How can Monarch Solicitors help?
At Monarch Solicitors, we can offer robust recruitment support and guidance on legislation revolving around recruitment to ensure your business is aware and compliant of your legal obligations during each stage of the recruitment process, from advertising to providing a job offer, whilst ensuring your business achieves its commercial objectives.
We can assist with reviewing your existing recruitment procedures and practices, and advise on how to improve your recruitment process in line with recruitment laws to prevent grounds on which current or previous employees can make a complaint or claim. Should you receive an employment claim in regards to recruitment, we can represent you at all stages of the claim right up to the employment tribunal hearing.
Neglecting or oversight of recruitment law can lead to employment claims made against you such as discrimination, which can ultimately result in a costly and timely litigation process.
Our specialist employment solicitors have decades of experience dealing with employment issues. They are well equipped to deal with a whole manner of different cases no matter how big or small.
We pride ourselves on providing clear, quick, cost-effective solutions to achieve an outcome in your best interests, and minimise disruption to your business as much as possible so that you can concentrate on recruiting the best candidate for the job.
Our team have had great success negotiating settlement offers, taking claims to the Employment Tribunal, and many more. Every person we represent receives the same high quality of treatment and personal service.
Legal Costs for Recruitment Support & Service Transparency
If you are considering taking Court action due to a breach of employment law the legal costs should be weighed against the amount likely to be received in damages.
We know it's important to your business that the legal costs of the dispute are kept under control so as to not affect your cash flow.
We'll not only ensure that you're aware of costs implications from the outset, we'll provide you with step-by-step cost estimates or fixed fees for each stage of the work. We'll also consider funding options to suit your business needs so you can be sure that our legal services are cost effective.
For more information regarding legal funding options, please click here for more information.
About our Employment Team
At Monarch Solicitors, our employment lawyers have vast experience, expertise, and knowledge in resolving all kinds of domestic and international employment disputes, whether it be complex or technical or simply a disagreement over pay and working conditions.
We have particular expertise in relation to the following areas:
Contact our Employment Solicitors
Our expert employment lawyers are available to discuss about all aspects of recruitment.
Please contact our employment advisors for immediate assistance by sending an email to us at [email protected] and one of our employment solicitors shall call you back.
Alternatively, please call our employment solicitors in Manchester on 0330 127 8888 for a no obligation discussion.
Monarch Solicitors award winning legal team are based in Manchester and London, serving clients nationally.
Call us for a free initial consultation

Most frequent questions and answers
Employers need to be mindful of staying compliant with recruitment law during the recruitment process. Falling foul of the law runs the risk of current and former employees making an employment claim against you.
Employers needs to stay up to date with any changes to legislation such as the Conduct of Employment Agencies and Employment Businesses Regulations 2003, and update their recruitment processes accordingly to remain compliant with recruitment law.
Our specialist recruitment law specialists can review your recruitment processes to identify any discrimination risks and legislation non-compliance, offer practical and commercial advice and recommend steps so that your recruitment process is in line with recruitment law.
When hiring an employee you must follow a recruitment process this includes: 
Preparing

Sourcing 

Screening 

Selecting 

Hiring 

Onboarding 
In doing this process you can make the hiring process a lot smoother and easier for you and your new onboarding employee.
Client satisfaction is paramount to use so we appreciate your feedback as it allows us to continually improve the service we provide 

Austin Kemp
Company
"Monarch Solicitors provide exceptional, skilled attorney who handles client's cases with compassion and understanding. I recommend her highly!"

Peter Istrate
Moxels Digital Agency
"Shazda, not just that advised me for the best solution but she went beyond in advising for future needs that we may be having at our creative agency, so much that we decided to work with them exclusively. I highly recommend!"

Katie Sharp
Company
"Used Monarch for a freehold Purchase. Excellent service was kept informed of the process. Always willing to have a chat if needed. Thanks in particular to Nasira for her help would definitely recommend"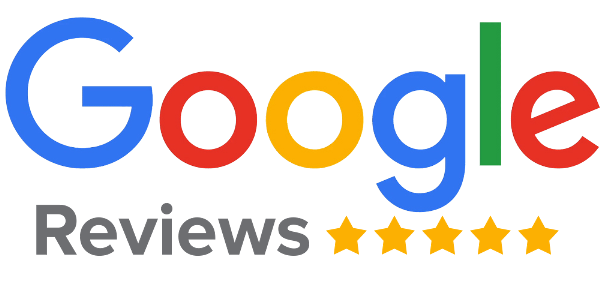 If you need legal advice, call our expert solicitors or fill in our enquiry form and we will get back to you as soon as possible.