Advice and support On Whistleblowing from Experienced Employment Solicitors in Manchester and London
No matter what profession you are in there is always the possibility that you will uncover wrongdoing, dishonesty or malpractice in the workplace. If you do then you have a moral right to expose the wrongdoing by becoming a whistleblower. Our solicitors can help and assist with all types of whistleblowing.
Employees that become whistleblowers are undoubtably brave and are risking the potential back lash to help and protect their colleagues or the public.
If you do decide to become a whistleblower the law will protect you. Our solicitors can help you through the whistleblowing process so your rights are protected. They can also help you if you have already blown the whistle and are experiencing retaliation as a result.
What Is Whistleblowing?
Whistleblowing is when an employee, or former employer exposes wrong doing or illegal working in their workplace. This wrong doing will often include your employer or put them at risk of liability. Examples of wrongdoing may include:
Covering up criminal offence

Employing illegal workers

Fraudulent trading practices

Cutting corners in health and safety

Dangerous working practices or environments
The practices uncovered by whistleblowers are often dangerous or illegal and uncovered with the intention to protect others. For example, a builder may uncover dangerous working practices and lack of health and safety on the building site; or a healthcare worker may uncover poor cleaning practices or abuse putting patients at risk.
What Is The Risk If I Choose To Blow The Whistle?
When you choose to disclose the wrongdoing in your workplace there is always a risk your employer or colleagues can retaliate. You may experience a negative working environment or even be dismissed.
However, the law protects whistleblowers from any retaliation in the workplace. The social and moral value of whistleblowing activities needs to be protected. As a result the law is on your side.
How Will I Be Protected Through the Whistleblowing Process?
Whistleblowers are protected by the Public Interest Disclosure Act 1989. This act protects whistleblowers in the following ways:
Whistleblowers do not have to resign – if you are forced to resign due to unfair treatment you could have a claim for constructive dismissal.

Whistleblowers are protected from being treated unfairly or differently to other employees.

You cannot dismiss a whistleblower because they have uncovered the wrongdoing – if you have been dismissed due to whistleblowing you may have a case for unfair dismissal.
If you have discovered wrong doing and are concerned about the implications of whistleblowing, or if you have already participated in whistleblowing and are experiencing backlash our solicitors can help you navigate the best way forward.
How Can Monarch Solicitors Help with whistleblowing?
Our specialist employment solicitors have decades of experience dealing with employment issues. They are well equipped to deal with a whole manner of different cases no matter how big or small.
Our team have had great success negotiating settlement offers, taking claims to the Employment Tribunal, and many more. Every person we represent receives the same high quality of treatment and personal service.
Legal Costs & Service Transparency
If you are considering taking Court action due to a breach of employment law the legal costs should be weighed against the amount likely to be received in damages.
We know it's important to your business that the legal costs of the dispute are kept under control so as to not affect your cash flow.
We'll not only ensure that you're aware of costs implications from the outset, we'll provide you with step-by-step cost estimates or fixed fees for each stage of the work. We'll also consider funding options to suit your business needs so you can be sure that our legal services are cost effective.
For more information regarding legal funding options, please click here for more information.
About Our Employment Team
At Monarch Solicitors, our employment lawyers have vast experience, expertise, and knowledge in resolving all kinds of domestic and international employment disputes, whether it be complex or technical or simply a disagreement over pay and working conditions.
We have particular expertise in relation to the following areas:
Contact Our Employment Solicitors
Our expert employment lawyers are available to discuss your whistleblowing claims.
Please contact our employment advisors for immediate assistance by sending an email to us at [email protected] and one of our employment solicitors shall call you back.
Alternatively, please call our employment solicitors in Manchester on 0330 127 8888 for a no obligation discussion.
Monarch Solicitors are a leading UK law firm and our award-winning Manchester solicitors, London solicitors and Birmingham solicitors offer their legal expertise nationally and internationally.
We are also able to leverage an international network spanning across Hong Kong, Turkey and Dubai to provide seamless assistance with cross-border matters relating to whistleblowing.

Call us for a free initial consultation

Most frequent questions and answers
Whistleblowers are legally protected by the Employment Rights Act 1996. This Act provides legal protection to whistleblowers from discrimination and victimisation from their employers after they have disclosed company information that is in the public interest. 
The Act makes it unlawful for employers to get rid of whistleblowers or make them liable for exposing 'protected disclosure' – disclosing information of an employers or another workers negligence.
Whatever stage you are at in the process, our employment solicitors can advise you on all stages of the process with your interests in mind from how to blow the whistle in a manner which protects your current position and your career, to remedying your position if you have been discriminated against after blowing the whistle, or to help you claim compensation from unfair dismissal from whistleblowing.
There is no legal obligation for you to whistle blow, but if you are under a legal code of conduct you may be obligated to do so. Some of these may include:
Approved persons/Senior Managers to the Financial Conduct Authority or Prudential Regulatory Authority
Doctors to the General Medical Council
Solicitors to the Solicitors Regulation Authority
Accountants to the Association of Chartered Certified Accountants
Nurses to the Nursing Midwifery Regulations
Client satisfaction is paramount to use so we appreciate your feedback as it allows us to continually improve the service we provide 

Austin Kemp
Company
"Monarch Solicitors provide exceptional, skilled attorney who handles client's cases with compassion and understanding. I recommend her highly!"

Peter Istrate
Moxels Digital Agency
"Shazda, not just that advised me for the best solution but she went beyond in advising for future needs that we may be having at our creative agency, so much that we decided to work with them exclusively. I highly recommend!"

Katie Sharp
Company
"Used Monarch for a freehold Purchase. Excellent service was kept informed of the process. Always willing to have a chat if needed. Thanks in particular to Nasira for her help would definitely recommend"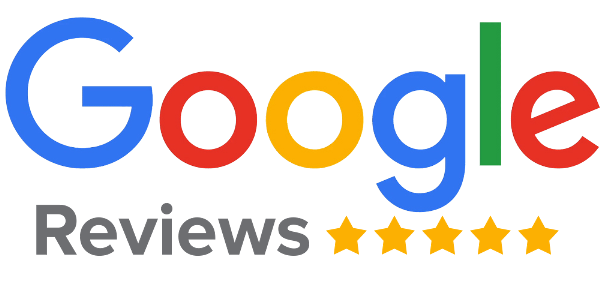 If you need legal advice, call our expert solicitors or fill in our enquiry form and we will get back to you as soon as possible.