Employment Law For Businesses
Expert Redundancy advice from Solicitors in Manchester and London
Redundancy is dismissal from a workplace position, caused by the employer needing to reduce the workforce due to the cessation of a workplace position, as a result of economic reasons. Our solicitors are specialist in offering advice ands assistant on complex legal policies of redundancy procedures.
For redundancy to be constituted as a fair reason for dismissal, it is important for employers to comply with the correct steps during the redundancy process to ensure that the employees chosen for redundancy are treated fairly. Otherwise, this raises the risk of employees making a claim at the Employment Tribunal for unfair dismissal and discrimination against your business, which may ultimately lead to compensation pay-outs and adverse publicity of the business.
Below are some of the reasons for an employer to make an employee redundant:
The business is moving or closing down
The job position no longer exists
The need to cut costs from your company, in other words, the number of staffs must be reduced
New technology, new machine or even new system make the job unnecessary
Therefore, if you are dealing with staff redundancies, it is essential that you treat your employees fairly and comply with the legal requirements.
The Redundancy Process
The law requires employers to ensure the redundancy procedure is fair, ensure employees are entitled to their redundancy rights, and to act reasonably when making employees redundant.
The selection criteria of who to make redundant needs to be objective, fair and consistent. The employer can take into consideration factors such as the skills and work history of the employees, disciplinary records, worker appraisals, and experience when judging which employees to make redundant.
If the selection process was not fair or is seen to discriminate employees on the grounds of age, disability, race, religion or sex, then the employee can challenge the redundancy process on grounds based on discrimination, or for unfair dismissal. Employees only have the right to make a claim for unfair dismissal if they have been in employment for their employer for over 2 years.
Redundancy Rights of Employees
Employees are entitled to certain redundancy rights depending on the length of service:
Consultation with employee
Alternative employment
Redundancy pay
Notice period
Time to move into a new job
Employees who are at risk of being made redundant must be consulted by their employer. Once you have notified the employee in advance that they have been provisionally selected for redundancy, you should invite the employee to a consultation to explain the reason behind making the employee redundant, explaining the selection criteria, why the employee has been shortlisted for redundancy, and to discuss the option of other alternative positions to maintain the employee's position.
An employee has the right to take the matter to the employment tribunal if you fail to provide consultations with the employee.
Employers have an obligation to assess whether there are alternative positions within the company, to either avoid making redundancies or reducing the number of redundancies.
Making arrangements for alternative employment include:
Reducing hours
Reduce overtime opportunities
Reviewing suitable alternative vacancies
Suspending or restricting recruitment
Terminate or reduce the number of agency workers
Not renewing contracts for contractors
Inviting voluntary redundancies
The employer has an obligation to ensure that they have tried every possible solution to try to refrain from making employees redundant. Redundancy must only be seen as a last resort.
If the employer has no alternative but to make redundancies, then they must understand their obligations during the redundancy process to prevent claims arising from unfair dismissal and discrimination.
During the latter stages of the redundancy process, an employer may provide a Settlement Agreement, also known as a Compromise Agreement, which is a legally binding document, for both the employer and employee to sign. This provides a peace of mind to employers that the employee shall waive any existing or future claim against the employer, in exchange for a fee.
If the employer breaches any element of the redundancy process, an employee can raise a claim. It is important for employers to know the ins and outs of redundancy and to follow the right procedures, as a breach of any element of the redundancy process risks the employee making a redundancy claim for either unfair dismissal or discrimination.
If an employee decides to make a tribunal claim against you, they must do so within 6 months if the claim relates to redundancy pay, and 3 months if the claim is in regards to unfair dismissal or discrimination.
How Can Monarch Solicitors Help?
If you are considering making employees redundant, our redundancy solicitors can help businesses by providing support and guidance on:
Preparing for consultation with employees
Advise on each stage of the redundancy process
Advising you on how to conduct a fair redundancy process
Advise on redundancy entitlement and payments of employees
Advise and assist in drafting settlement agreements
Advise if you have received an unfair dismissal or discrimination claim from the employee who you made redundant
Legal Costs for Redundancy Procedures & Service Transparency
If you are considering making employees redundant it advices you weigh up all the costs including making sure you have the correct redundancy procedures in place.
We know it's important to your business that the legal costs of the dispute are kept under control so that it does not affect your cash flow.
We'll not only ensure that you're aware of costs implications from the outset, we'll provide you with step-by-step cost estimates or fixed fees for each stage of the work. We'll also consider funding options to suit your business needs so you can be sure that our legal services are cost effective.
For more information regarding legal funding options, please click here for more information.
About our Employment Team
At Monarch Solicitors, our employment lawyers have vast experience, expertise, and knowledge in resolving all kinds of domestic and international employment disputes including simple and complex redundancy procedures.
We have particular expertise in relation to the following areas:
Contact our Employment Solicitors
Our expert employment lawyers are available to discuss about all aspects on redundancy procedures.
Please contact our employment advisors for immediate assistance by sending an email to us at [email protected] and one of our employment solicitors shall call you back.
Alternatively, please call our employment solicitors in Manchester on 0330 127 8888 for a no obligation discussion.
Monarch Solicitors is a leading UK law firm with specialist employment solicitors ready to offer their expertise. Our award-winning Manchester solicitors, London solicitors and Birmingham solicitors offer their legal expertise nationally and internationally.
We are also able to leverage an international network spanning across Hong Kong, Turkey and Dubai to provide seamless assistance with cross-border matters relating to redundancy procedures.

Call us for a free initial consultation

Most frequent questions and answers
An employee is regarded as redundant where a dismissal is wholly or mainly attributable to:
Move of place of business – When a business moves from the place where the employee was employed, the distance between the old and new premises and inconvenience to the employee are used to decide whether the move is sufficient to warrant a redundancy. The test is where the employee worked, not where they could be required to work under their contract of employment.

Cessation of business – This is where an employer has ceased, or intends to cease, the business for the purpose for which the employee was employed. It also applies where the part of the business where the employee works is closed, but the rest of the business continues.

Surplus labour – Work re-organisation or new labour-saving devices can lead to redundancies where fewer workers or different skills are needed. Where fewer employees are needed for existing work or there is less work for existing employees, an Employment Tribunal will consider the work an employee could be required to do under the contract of employment, not simply the work they actually did at the time of dismissal.
If fewer than 20 employees are to be made redundant, each employee has the right to an individual consultation. During this process, you should give you reasons why they have been selected for redundancy and allow you to explore with them the alternatives to redundancy.
If the redundancy involves more than 20 employees, then the employees are entitled to have their representatives (such as a trade union official) consulted on their behalf.
Notice and Redundancy
Employees are entitled to notice if they are to be made redundant. The periods are as follows:
1-week notice for employment of a period longer than one month, but less than two years.

One additional week for every year between 2-12 years

12 weeks if the employee has been employed for more than 12 years.
In some situations, you may choose to give payment in lieu of notice. This payment should at least match the pay your employee would receive during the notice period.
For each year an employee works at a company they are entitled to an extra week's work of notice before being made redundant, for example, if an employee has worked at a company for three years they are entitled to at least 3 weeks' notice. 
Client satisfaction is paramount to use so we appreciate your feedback as it allows us to continually improve the service we provide 

Austin Kemp
Company
"Monarch Solicitors provide exceptional, skilled attorney who handles client's cases with compassion and understanding. I recommend her highly!"

Peter Istrate
Moxels Digital Agency
"Shazda, not just that advised me for the best solution but she went beyond in advising for future needs that we may be having at our creative agency, so much that we decided to work with them exclusively. I highly recommend!"

Katie Sharp
Company
"Used Monarch for a freehold Purchase. Excellent service was kept informed of the process. Always willing to have a chat if needed. Thanks in particular to Nasira for her help would definitely recommend"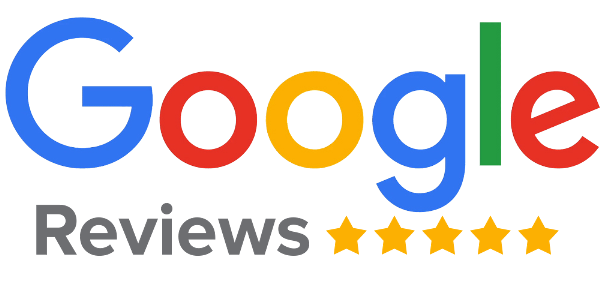 If you need legal advice, call our expert solicitors or fill in our enquiry form and we will get back to you as soon as possible.