Tier 2 Sponsored General Worker Visa
Tier 2 Sponsored General Worker Visa Solicitors in Manchester and London
The Tier 2 sponsored general worker visa is available for certain occupations under the points-based system, for any individual who obtains sponsorship from a UK employer looking to fill a long-term skilled position.
However, the UK has a skills shortage in the following sectors:
Actuaries, economists and statisticians – only

informatician or bio-informatician

Medical radiographers

Architects

Nurses

Artist

Occupational therapists

Arts officers, producers and directors

Orchestral musicians

Ballet dancers

Paramedics

Biological scientists and biochemists

Physical scientists

Chefs – extremely limited circumstances

Production and process engineers

Civil engineers

Programmers & software development professionals

Cyber security specialist

Psychologists

Design and development engineers

Quality control and planning engineers

Electrical engineers

Quantity surveyors

Electronics engineers

Social workers

Engineering professionals not elsewhere classified

Speech and language therapists

Graphic designers

Teachers – maths, physics, physics, computer science and Mandarin

IT business analysts, architects & systems designers

Veterinarians

Mechanical engineers

Web design and development professionals

Medical practitioners

Welding – high integrity pipe welder
Benefits Of The Tier 2 Skilled Work Visa
Can apply 3 months before you are due to start work in the UK

Can get a decision within 3 weeks when applying from outside the UK

Can pay extra for the priority service to obtain a decision within 5 working days

Can be eligible for lower application fees if you are a Turkish citizen or your job is listed on the

Shortage Occupation List

Can apply for a 3 year or 5 year visa

Can apply to extend the visa for up to another 5 years, so long as the total stay is not more than 6 years

Can start your stay 14 days before your employment start date on your Certificate of Sponsorship

Can stay for up to a maximum of 5 years and 14 days or the time on your Certificate of Sponsorship plus 1 month

Can apply for Indefinite Leave to Remain after 5 years (without meeting the earnings threshold requirement)

Can bring

family members

with you

Can work for your sponsor in the job described in your certificate of sponsorship

Can do a part time second job if

it is in the same profession as your main job or a profession on the

Shortage Occupation List

Can do unpaid voluntary work

Can study as long as it does not interfere with the job you are sponsored for

Can travel abroad and return to the UK
Entrepreneurs:
The Tier 2 sponsored general work visa can also be used for entrepreneurs and business owners in certain circumstances.
This may require a little forward planning. Firstly, the entrepreneur will need to arrange a trusted business contact to form a UK business to apply for a sponsor licence.
Once this difficult hurdle has been overcome the entrepreneur can purchase shares in the business and apply for a Tier 2 Sponsored General Work Visa.
Alternatively, if the entrepreneur owns a company overseas, an employee could be sent to the UK under the sole representative visa route to set up a subsidiary.
Specific Eligibility Criteria For The Tier 2 General Work Visa
You have been offered a full time temporary or permanent skilled job in the UK

You cannot own more than 10% of your sponsor's shares (unless you earn more than £159,600 a year)

You must work for a licenced sponsor (but this can be as a shareholding director remunerated by way of dividends and/or salary)

Your sponsor issues a compliant certificate of sponsorship to prove that you can do the job they are hiring for and if it qualifies you for a visa

You must use your Certificate of Sponsorship within 3 months of it being issued

You will be paid at least £30,000 per year or the 'appropriate rate' on the relevant

SOC code

for the job offered if you own less than 10% of your sponsors shares – whichever is higher (unless you work in an exempt category)

If you are under 26 years of age and come under the new applicant criteria the slary requirement is £20,800

The role must be at least graded as level 6 on the Regulated Qualifications Framework (roughly degree level — which would be the case for management/director roles)

The requirements of the resident labour market test requirements are met unless your job is listed in the

Shortage Occupation List

or the salary is £159,600 or more

You have £945 in your bank account for 90 days before you apply unless you have a

fully approved A rated sponsor

who can confirm in the certificate of sponsorship that they shall cover this amount for your costs
How Our Tier 2 Sponsored General Work Visa Solicitors Can Help
At Monarch solicitors we can help you prepare you application and ensure all the criteria are met. This can include preparing a sponsorship licence for your employer if they do not already have one.
The requirements for the UK Tier 2 Sponsored General Worker visa are complex so it is best to take early legal advice to ensure the application is not refused and no mistake is made with the preparation of the application.
Monarch Solicitors can help you in the preparation of your application and carry out all the necessary due diligence to ensure that you meet all the legal requirements and provide all the correct supporting evidence.
We can also assist with your future business and personal requirements, for example:
Our international team can provide seamless legal services in the following languages:
In addition, our network of trusted business partners, can help you source and set up premises, obtain a business bank account and help you and your family settle in the UK.
Free UK Business Visa Guide
To assist companies and workers through the business visa options available, please see our FREE PDF GUIDE ON BUSINESS IMMIGRATION or download a copy from the right hand side of this page.
More information about sole representative visa can be found at the government website GOV.UK – Tier 2 General Work Visa.
Price & Service Transparency
At Monarch Solicitors we provide highly competitive legal fees for clients wishing to apply for the Tier 2 Sponsored General Work visa. We will provide you with a breakdown of the routine legal costs for a simple Tier 2 Sponsored General Work visa from the outset so that you can budget the costs and fees for the Tier 2 Sponsored General Work visa.
Contact Our Tier 2 Sponsored General Work Visa Solicitors
Our expert immigration lawyers are available to discuss your UK Tier 2 Sponsored General Work visa option and the eligibility requirements.
Please contact our UK immigration lawyers for immediate assistance by sending an email to us at [email protected] and one of our UK immigration solicitors shall call you back.
Alternatively, please call our immigration team on 0330 127 8888 for a free no obligation discussion.
Monarch's award winning legal team are based in Manchester and London, serving clients nationally.
Call us for a free initial consultation

Most frequent questions and answers
Any employer who is a licenced sponsor will need to provide you with a Certificate of Sponsorship (CoS) for you to apply for a Tier 2 General Work visa. 
If your employer is not a licenced sponsor, they can become a licenced sponsor by making an application to the Home Office.
You may in some cases need to prove your knowledge of the English language.
If you need to prove your knowledge of English then you can do so by either:
 Passing an approved English language test in reading, writing, speaking and listening with a CEFR level B1 or above
Obtained an academic qualification that was taught in English and is equivalent to a UK bachelor's degree, master's degree or PhD according to the UK NARIC
There are certain exceptions on proving your knowledge of English, for example, if you are a national of certain countries. More detail on the exceptional circumstances can be found on the 
GOV website
.
Client satisfaction is paramount to use so we appreciate your feedback as it allows us to continually improve the service we provide 

Austin Kemp
Company
"Monarch Solicitors provide exceptional, skilled attorney who handles client's cases with compassion and understanding. I recommend her highly!"

Peter Istrate
Moxels Digital Agency
"Shazda, not just that advised me for the best solution but she went beyond in advising for future needs that we may be having at our creative agency, so much that we decided to work with them exclusively. I highly recommend!"

Katie Sharp
Company
"Used Monarch for a freehold Purchase. Excellent service was kept informed of the process. Always willing to have a chat if needed. Thanks in particular to Nasira for her help would definitely recommend"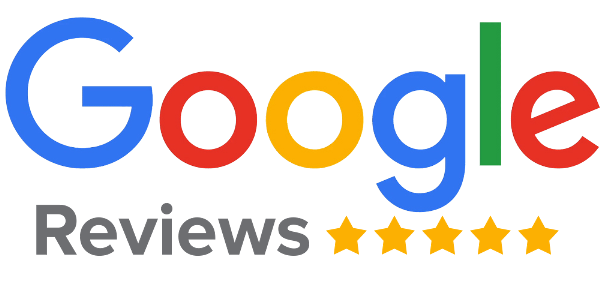 If you need legal advice, call our expert solicitors or fill in our enquiry form and we will get back to you as soon as possible.