Commercial Property Litigation
Building & Construction Disputes
Building & Construction Disputes Solicitors in Manchester & London
Construction projects are by their very nature complex, involve high stakes and draw in the expertise of various professionals throughout the development process.  Where there are errors or one of the experts involved fails to carry out their duties with reasonable skill and care or breaches their contractual agreement, a disagreement may arise.  Where things don't go to plan, our building & construction disputes solicitors can help you swiftly resolve the disagreement and reach a successful outcome.
How Our Building & Construction Disputes Solicitors Can Help You
Whether you wish to bring a construction dispute claim or need to defend a claim made against your professional reputation, our specialist team has experience of building and construction disputes and help construction professionals successfully assisting protect their professional reputation.
We are focused on delivering cost-effective and pragmatic advice in both large and small-scale construction disputes. We understand avoiding a dispute or and an early negotiated settlement is always the most desirable outcome. However, if court proceedings are necessary, our team of tenacious building and building & construction solicitors shall ensure your interests are represented and protected at all times.
Where there are contracts such as professional appointments and warranties in place and the professional has failed to perform the obligations in the contract, there may be a breach of contract claim in contract law.
Where an architect, engineer, surveyor or other building professional has failed in their duty of care this may give rise to a professional negligence claim in tort. This is known as construction professional negligence.
Due to the complex nature of building & construction dispute claims, it is best to seek early legal advice to avoid compromising your legal position. For example failing to follow the Pre-Action Protocol for Construction and Engineering Disputes could seriously affect your claim in the courts.
About Our Building & Construction Disputes Lawyers
As building and construction professional negligence experts, Monarch Solicitors fully understand the complexities of our client's legal issues.
Our experienced building and construction lawyers provide prompt specialist and commercial advice on all types of construction claims and matters, including:
Failure to complete a project on time

Delay or extension of time claims

Refunds and trading losses.

Loss and expense, delay and disruption claims

Liquidated damages

Performance-related disputes

Additional work / contract variations / final account claims

Non-payment or overcharging disputes

Disputes relating to defective works, poor workmanship, remedial works

Disputes relating to final accounts

Adjudication, arbitration and alternative dispute resolution

professional negligence on construction projects

Contractor or employer insolvency

Retention of title claims

Interpreting or enforcing the provisions of the

National House Building Council (NHBC) Buildmark policy
In relation to non-contentious services, our exceptional solicitors provide pro-active advice and support construction project teams on a wide range of developments from tender stage to contract completion, including:
Drafting, negotiation and distribution of construction documentation

Building contract amendments

Terms of construction contracts

Joint Contracts Tribunal (JCT Contracts)

Institution of Civil Engineers and Federation of Master Builders

Appointment and novation's

Warranties

Bonds and guarantees
We act for a wide range of clients providing strategic high-level advice and representation tailored to the size and complexity of each case in relation to disputes arising from both residential and commercial construction projects.
At Monarch Solicitors we have successfully acted to protect a number of parties involved in a construction project, including:
Building owners and employers

Funders

Purchasers

Tenants

contractors and subcontractors

construction professionals such as consulting engineers and architects

international and domestic developers

multinational corporates
Alternative Dispute Resolution – Mediation & Arbitration
If you do not want to go to court or your contract or lease agreement has an Alternative Dispute Resolution (ADR) clause in it, we can assist you in fighting your corner. The main 2 types of ADR involve mediation and arbitration.
Mediation involves a third-party mediator who will investigate the underlying problems and help the parties negotiate a settlement.
Arbitration involves an arbitrator is someone who investigates a commercial dispute in a similar way to the courts and has the power to impose a binding settlement on the parties involved.
Building & Construction Dispute Lawyers, UK
Whether your organisation operates solely in the UK, or across multi-jurisdictional dimensions, our flexible and pragmatic relationships with a global network of associated law firms enable us to seamlessly deliver property litigation & disputes resolution services over different jurisdictions.
If you are based outside the EU or are in a country that signatory to the Lugano Convention 2007 (Iceland, Switzerland, Norway and Denmark) the court will consider if England and Wales is the most appropriate place in which to bring your claim and ensures that the resulting judgment can be recognised and enforced across borders.
Building & Construction Dispute Costs & Service Transparency
We offer a transparent pricing structure, and can potentially offer a No Win No Fee, Commission Based Fees, Discounted Conditional Fee Agreements or arrange After the Event Insurance to help you with litigation costs in building & construction litigation.
If you are considering taking Court action the costs of litigation in a construction dispute claim should be weighed against the amount likely to be received in damages and the loss of reputation to your business.
We know it's important to your business that the legal costs of the building or construction dispute are kept under control so as to not affect your cash flow.
We'll not only ensure that you're aware of costs implications from the outset, we'll provide you with step-by-step cost estimates or fixed fees for each stage of the work. We'll also consider funding options to suit your business needs so you can be sure that our legal services are cost effective.
For more information regarding legal funding options, please click here for more information.
We are prepared to consider alternative forms of funding in appropriate circumstances.
We are clear in our advice and completely transparent with our fees.
Contact Our Building & Construction Dispute Solicitors in Manchester and London, UK
For more information about our exceptional building & construction dispute service please complete our online contact form here or send an email to us at [email protected] and one of our solicitors specialising in building & construction disputes shall call you back.
Alternatively, please call our building & construction dispute lawyers on 0330 127 8888 for a free and confidential no obligation discussion.
We have specialist property building & construction dispute solicitors based at our Manchester and London offices offering a personal service, nationally and internationally.
We are also able to leverage an international network spanning across Hong Kong, Turkey and Dubai to provide seamless assistance with cross-border matters relating to building & construction disputes.

Call us for a free initial consultation

Most frequent questions and answers
Ordinarily in the terms of the contract, the builder or construction company are obliged to carry out and complete construction works safely and to comply with building regulations and standards. If this is stipulated in the contract and the construction company fails to abide by the terms of the contract, then you may have a claim for a breach in contract. In terms of statutory obligations, you may have rights under the Consumer Rights Act 2015, which would enforce builders to offer a price reduction or to repeat their services provided in the contract, if it was found that the builders did not complete the works or the services provided were negligent as it did not meet regulations and standards. 
Firstly, you will need to check which legal entity you are in a contract with, and review the terms of the contract to understand your contractual rights. Under English law, insolvency is not a breach of contract. However, you should look at the terms of the contract as there may sometimes be terms to terminate the contract in light of the contractor becoming insolvent. You will also need to check whether your present circumstances constitute as insolvency in relation to the contract. It is important to follow the exact procedures in line with the contract to prevent the risk of wrongful repudiation of the contract, termination rights, and a claim for damages.   
If a construction company has gone into liquidation, a liquidator will analyse all contracts in place and identify the contracts which are profitable and unprofitable. The profitable contracts will be sourced to other contractors whilst the unprofitable contracts will be "disclaimed", which effectively allows the liquidator to terminate the contract, and thus, ceasing the liquidated company's rights, interests, and liabilities bound by the contract. The contract will be replaced with a claim for damages for the losses suffered as a result of failing to complete the services as stated in the contract.
Client satisfaction is paramount to use so we appreciate your feedback as it allows us to continually improve the service we provide 

Austin Kemp
Company
"Monarch Solicitors provide exceptional, skilled attorney who handles client's cases with compassion and understanding. I recommend her highly!"

Peter Istrate
Moxels Digital Agency
"Shazda, not just that advised me for the best solution but she went beyond in advising for future needs that we may be having at our creative agency, so much that we decided to work with them exclusively. I highly recommend!"

Katie Sharp
Company
"Used Monarch for a freehold Purchase. Excellent service was kept informed of the process. Always willing to have a chat if needed. Thanks in particular to Nasira for her help would definitely recommend"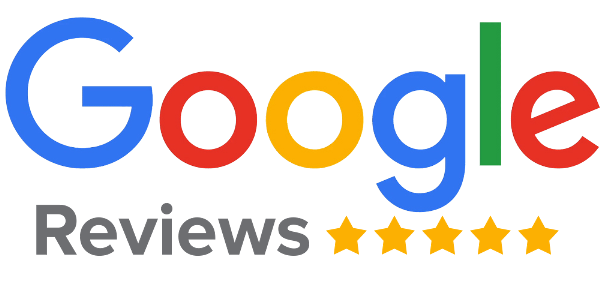 If you need legal advice fill in our enquiry form or contact us and one of our experts will get back to you as soon as possible.