Commercial Contracts Services
Commercial Contracts solicitors in Manchester & London
No matter what stage your business is at, one of the most important aspects of any business is ensuring that all contracts with suppliers and customers are skilfully drafted and negotiated to ensure your business is protected. Our experienced commercial contract solicitors can advise you on your contracts and assist with drafting contracts that offer you the best protection.
If cash flow is the lifeblood of a business, contracts are its immune system. It is vital to have clearly defined contracts in place to protect your business and hard-earned cash, covering the unexpected to offer peace of mind.
Robust commercial arrangements that manage risk are fundamental to the success of your business. You will only know how exposed you are with a weak contract in the event of a dispute and therefore it is vital to mitigate this risk in advance.
Business Contracts and Agreements:
Our commercial contracts solicitors have a vast technical knowledge on all the different types of commercial contracts and so can offer you robust contract law advice and representation across all sectors.
To allow your business organisation to achieve its strategic objectives, our commercial contract lawyers create bespoke commercial agreements by ensuring:
We rapidly assess the commercial and legal risks and issues involved
Preparing and negotiating the best terms for your commercial contract,
The scope of your obligations and the terms of payment are defined
Your liability is limited to minimise exposure and risk.
Your interests and commercial objectives are protected, while appropriately incentivising the counterparty to perform
Our contract lawyers work closely with our Intellectual Property Team to ensure that any Intellectual Property and information technology issues are protected.
How Our Commercial Contracts Lawyers Can Help
Monarch Solicitors have acted for a wide range of businesses from innovative start-ups through to recognised global leaders, putting us at the forefront of innovation and global expertise. We can provide advice on one-page contracts to multi-million-pound procurements delivering an amazing client experience.
There are 4 different services we offer:
Contract Review
Contract Negotiations
1. Contract Review
Have you been presented with a contract that you're worried about signing? Are you concerned about terms, technicalities and/or language of a contract?
Our contract lawyers can review your contract and point out the main areas of concern.
2. Contract Drafting
Our contract solicitors are committed to providing advice that is pragmatic and commercially focussed legal solutions to protect your business interests, the Directors and the Shareholders
We take the time to learn about your business, and what you're trying to achieve. It is through building this understanding and working in partnership with you that we can help you realise your commercial goals with bespoke business contracts.
We will tailor your contract precisely to the needs of your business, to protect your position in crucial areas such as payment terms, ownership in goods, retention of title, delivery of goods and performance of services, and any restrictions on your liability as the supplier.
3. Contract Negotiations
If you are about to embark on a new project, our contract lawyers can assist you in negotiating the most favourable terms for your business, and ensure that the contract is executed correctly and can be relied upon when necessary.
We will represent your best interests whilst always being commercial headed, keeping it simple and meeting your deadlines to get results. Ensure that your next business deal is both commercially and legally sound.
For more information on what to look for in Commercial Contracts, please read our FREE GUIDE – TOP 10 TIPS on Business Contracts.
4. Contract Disputes Resolution
Despite best intention at the outset of a project, business pressures and needs can lead to disputes between contracting parties. In such situations, early legal intervention is essential so as not to compromise the integrity of your position and to ensure that the situation does not spiral out of control.
Our commercial contract litigators can ensure that your position is protected, by way of injunction if necessary and ensure you get everything you have worked for as a shareholder, partner, and director.
More information please see our page on Commercial Contact Disputes.
Brexit & Commercial Contracts
Our Brexit Team can advise you on the potential impact of Brexit on your existing and proposed cross-border commercial arrangements involving EU territories, including strategies for mitigating risk and preserving contract value.
International Commercial Contracts
Whether your organisation operates solely in the UK, or across national borders, flexible and pragmatic relationships with a global network of associated law firms enable us to deal with commercial contracts across all sectors on a multi-jurisdictional basis.
Costs & Service Transparency
We recognise how important certainty of costs and value is for our clients and will always seek to agree fixed pricing for the drafting work. As part of our service we shall take the time to understand your goals and objectives to enable us to provide you with focused, cost efficient contract law advice, which adds real value.
Types of Contracts we deal with
At Monarch Solicitors, we can help ensure you are aware of all the relevant terms of a contract and their consequences. We can review and draft a contract to ensure it does what you want it to do. We have extensive experience in a wide-range of commercial agreements, including:
Distribution and Supply Agreements
Outsourcing and Agency Agreements
Manufacturing Agreements
Sourcing Arrangements
Franchising and Outsourcing
Hiring & Leasing Agreements
Intellectual Property
Confidentiality Agreements
Brand Licensing Agreements
White Labelling & Co Branding
IT Agreements
Website Terms of Use
Sponsorship and Marketing Agreements (Endorsements / Image Rights)
Research, development (R&D) Agreements
Partnering and Collaboration Agreements
Consumer Contracts
E-Commerce & Distance Selling Rules
General Data Protection Regulations (GDPR)
Business Sales & Purchases
Joint Venture Agreements
Partnerships and Limited Liability Partnerships
Shareholder Agreements
Shareholder & Partner Agreements
Terms and Conditions of Sale for Goods and Services
Standards Terms and Conditions of Business
Warranties & Guarantees (Commercial & Property)
We also provide strategic guidance on non-contractual rules and regulations and other commercial issues which may apply, such as:
Unfair Contract Terms in Business to Consumer Contracts
Anti-Competitive Agreements
Credit Agreement Requirements
Data Protection and Freedom of Information
Document Retention Policies
E-Commerce and Distance Selling Regulations
Contact Our Commercial Contract Solicitors
If you would like to enquire about our commercial contract drafting and negotiating service please complete our online contact form here or send an email to us at [email protected] and one of our commercial contracts solicitors shall call you back.
Alternatively, please call our commercial contract lawyers on 0330 127 8888 for a no obligation discussion.
We have specialist commercial contract solicitors based at our Manchester and London offices offering a personal service, nationally and internationally.
Call us for a free initial consultation

Most frequent questions and answers
The law on limitation provides a period of six years in respect of breach of contract. There is no need for damages to have been caused before a claimant is able to sue in contract. The cause of action accrues on the date of the breach of contract and the six-year limitation period runs from this date.
There are several remedies available, such as damages; specific performance; injunction; rescission; rectification. However, which option is best for you will depend on your circumstances.
When working on a legally binding contract both parties must agree upon what is set out within the contract, because we recommend having a signature from both parties is a good way to represent an agreement. Depending on the contract and situation of both parties the court may be more flexible with what is set out. 
Client satisfaction is paramount to use so we appreciate your feedback as it allows us to continually improve the service we provide 

Austin Kemp
Company
"Monarch Solicitors provide exceptional, skilled attorney who handles client's cases with compassion and understanding. I recommend her highly!"

Peter Istrate
Moxels Digital Agency
"Shazda, not just that advised me for the best solution but she went beyond in advising for future needs that we may be having at our creative agency, so much that we decided to work with them exclusively. I highly recommend!"

Katie Sharp
Company
"Used Monarch for a freehold Purchase. Excellent service was kept informed of the process. Always willing to have a chat if needed. Thanks in particular to Nasira for her help would definitely recommend"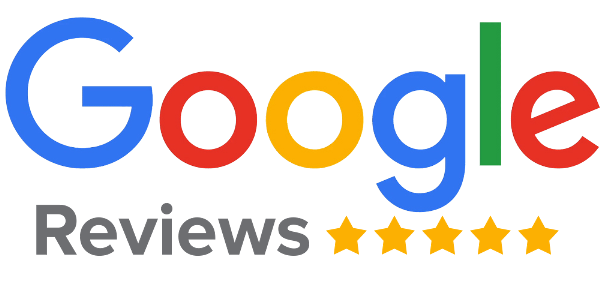 If you need legal advice, call our expert solicitors or fill in our enquiry form and we will get back to you as soon as possible.