Immigration Solicitors in Manchester and London Specialising in UK Family Visas
If you have a family member in the UK and you want to live with them for more than 6 months you will need to apply for a Family visa UK. Our immigration solicitors can help you apply for UK family visas.
If your family member is on a work or student visa you will have to apply to stay with them as a dependant.
Benefits Of The Family Visa
Can apply to live with your:

Spouse or civil partner

Fiancé, fiancée, or proposed civil partner

Child

Parent

Relative who'll provide long-term care for you

Can switch to this visa from another visa

Can get a decision in 3 months if you apply from outside the UK

Can get a decision in 2 months if you apply form inside the UK

Decision making may take longer if the Home Office require further information from you

Can apply for an expedited service to get your visa decision sooner
Specific Eligibility Criteria For UK Family Visas
Partner or Spouse
You and your partner are both over the age of 18

Your partner is a British Citizen, settled in the UK, or has humanitarian or refugee status

You and your partner must intend to live together

Can show your marriage or civil partnership is recognised in the UK

Can show you have been living together in a relationship for at least 2 years

Can show you intend to marry or enter a civil partnership in 6 months

If you are applying as a fiancé or a fiancée you must show that you are legally able to marry

Some of the criteria above can be waived if good reason is given

Can stay in the UK for 2.5 years
Parent
If you can apply as a partner or spouse you must use that route

Your child must be living in the UK

Your child must fit one of the following criteria:

They're a British Citizen

They've settled in the UK

They've lived in the UK for 7 years continuously

Your child's other parent must not be your partner

You must be able to show you have an active role in your child's life

Can stay in the UK up to 2.5 years and then apply to extend
Child
You may be able to settle in the UK if your parent has Indefinite Leave to Remain or any other permanent residency

If you were born in the UK you have the same right of residency that your parents have

If you are under 18 you can be added to your parents next application as a dependant

If you are over 18 you can only be included as a dependant if you do not live an independent life

If you are born outside the UK your rights will depend on your age and your parent's situation

If you are under 18 you must not be married and you must be financially supported.

If you are under 18 you can only apply if you do not live an independent life
Adult coming to be cared for by a relative
You are applying because you need to be cared for by a relative in the UK

That relative must be either a British Citizen, settled in the UK, or have humanitarian or refugee status

You need long term care to do every day personal tasks

The care you need is not available or affordable in your country

The person you are joining in the UK will be able to support and care for you without the need for public funds for at least 5 years

You're over 18 years old
On the basis of your private life
If you are under 18 and have lived in the UK for at least 7 years

If you are between 18-24 and have lived in the UK for at least half of your life

If you are 25 or over and have lived continuously in the UK for over 20 years
How Our Family Visa Solicitors Can Help with UK Family Visas
Monarch Solicitors can help you in the preparation of your application for UK.Family visas. Our expert immigration lawyers shall help you ensure that you application meets the eligibility requirements and ensure you submit all the correct supporting documents.
We can also assist with your future requirements, for example:
Our international team can provide seamless legal services in the following languages:
In addition, our network of trusted business partners, can help you source and set up premises, obtain a business bank account and help you and your family settle in the UK.
Free UK Visa Guide
To assist companies and workers through the business visa options available, please see our FREE PDF GUIDE ON PERSONAL IMMIGRATION or download a copy from the right-hand side of this page.
Our free personal immigration guide covers:
Standard (Business) Visitor Visa
Sole Representative of an Overseas Company

Turkish Businessperson (Ankara Agreement) Visa

Turkish Worker Visa
Innovator Visa
Start Up Visa
Tier 1 – Investor Visa
Tier 1 – Global / Exceptional Talent Visa
Tier 2 – Sponsored General Work Visa
More information about sole representative visa can be found at the government website GOV.UK – Work Visa.
Price & Service Transparency
At Monarch Solicitors we provide highly competitive legal fees for clients wishing to apply for the Family visa. We will provide you with a breakdown of the routine legal costs for a simple family or spouse visa from the outset so that you can budget the costs and fees for the Family visa.
Contact Our Family Visa Solicitors
Our expert immigration lawyers are available to discuss your Family visa option and the eligibility requirements.
Please contact our UK immigration lawyers for immediate assistance by sending an email to us at [email protected] and one of our UK immigration solicitors shall call you back.
Alternatively, please call our immigration team on 0330 127 8888 for a free no obligation discussion.
Monarch Solicitors is a leading UK law firm with specialist family visa solicitors ready to offer their expertise. Our award-winning Manchester solicitors, London solicitors and Birmingham solicitors offer their legal expertise nationally and internationally.
We are also able to leverage an international network spanning across Hong Kong, Turkey and Dubai to provide seamless assistance with cross-border matters relating to UK family visas.

Call us for a free initial consultation

Most frequent questions and answers
Those subject to immigration control and holders of an Unmarried Partner Visa or Same-Sex Partner Visa will not be able to rely on public funds during their limited leave to remain visas.
If you are a single parent, the following conditions will need to be met for your child to obtain a UK Dependant Visa:
You are the sole surviving parent of the child(ren); or

You have 'sole responsibility' for the child(ren); or

There are serious or compelling family considerations which must be considered by an immigration official examining your application.
The best way to prove you and your spouse/civil partner have been cohabitating over the course of your visa is to provide items such as utility bills in both your names and bank statements showing rent or mortgage payments coming out of a joint account as part of the documents you submit with your visa extension application.
Client satisfaction is paramount to use so we appreciate your feedback as it allows us to continually improve the service we provide 

Austin Kemp
Company
"Monarch Solicitors provide exceptional, skilled attorney who handles client's cases with compassion and understanding. I recommend her highly!"

Peter Istrate
Moxels Digital Agency
"Shazda, not just that advised me for the best solution but she went beyond in advising for future needs that we may be having at our creative agency, so much that we decided to work with them exclusively. I highly recommend!"

Katie Sharp
Company
"Used Monarch for a freehold Purchase. Excellent service was kept informed of the process. Always willing to have a chat if needed. Thanks in particular to Nasira for her help would definitely recommend"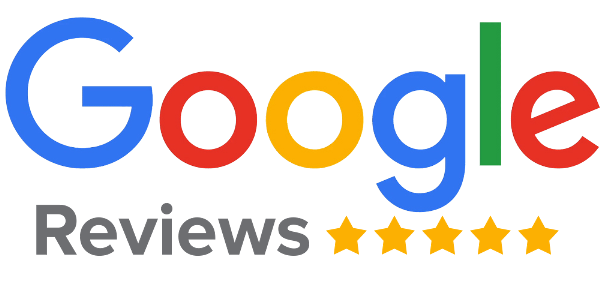 If you need legal advice, call our expert solicitors or fill in our enquiry form and we will get back to you as soon as possible.