A specialist team of education law solicitors in Manchester and London
All parents want their children to have a good education. Unfortunately, things arise which puts that at risk. Monarch's specialist education law solicitors can give you the support you need to ensure your child gets the best start in life.
Our solicitors can give advice, support and representation on many different education disputes, including:
Special Educational Needs (SEN)
Special Educational Needs is a term which covers children who have learning difficulties or disabilities which mean they have a greater difficulty in learning than children of the same age.
It is vital, to ensure that these children have the best education, that they have access to the appropriate support at school. However, this is not always guaranteed.
If the parent's attempt at resolving the issue are unsuccessful, then there is the ability to take the matter to the Special Educational Needs and Disability Tribunal. Although this has been designed for parents to represent themselves, it is a daunting prospect for some parents and Monarch Solicitors can offer advice, preparation and even representation at the hearing.
We can provide support in the following areas:
Challenging a child's statement of Special Educational Needs or Education and Health Care (EHC) plan

Challenging local authorities' failure to provide special educational needs support

Appealing SEN funding decisions

Disability discrimination claims
Admissions and Exclusions
If your child has not been given your preferred school, Monarch Solicitors can help you appeal to the Independent Admissions Appeal Panel through providing support in preparing for the appeal and offering representation at the appeal.
In the event your child is excluded, and your challenge to the school is unsuccessful, then Monarch Solicitors can assist in appealing the matter further. We can offer support for:
Challenging admissions decisions

Appeals against exclusion

Alternative placements following exclusion
Monarch's specialist solicitors also offer support to schools and education professionals in defending against such claims.
Contact our Specialist Education Law Solicitors
If you would like to enquire about our education law and dispute services please complete our online contact form here or send an email to us at [email protected] and one of our education law solicitors shall call you back. Alternatively, please call our specialist education law team on 0330 127 8888 for a no obligation discussion.
Find out more information regarding our legal funding options.
Monarch Solicitors is a leading UK law firm with specialist education law solicitors ready to offer their expertise. Our award-winning Manchester solicitors, London solicitors and Birmingham solicitors offer their legal expertise nationally and internationally.
We are also able to leverage an international network spanning across Hong Kong, Turkey and Dubai to provide seamless assistance with cross-border matters relating to education law.

Call us for a free initial consultation

Most frequent questions and answers
Section 20 Children and Families Act 2014 defines a child as having Special Educational Needs (SEN) if he or she "has a learning difficulty or disability which calls for special education provision to be made for him or her".
A child is considered to have a learning difficulty if she or he:
has a significantly greater difficulty in learning than the majority of others of the same age; or

has a disability which prevents or hinders them from making use of facilities of a kind generally provided for others of the same age in mainstream schools or mainstream post 16 institutions.
If a child fails to make progress at the Additional SEN Support stage, a request can be made to the Local Authority, by either the parents or the child's school, for them to carry out an Education, Health and Care needs assessment. This would be with a view to the child being placed on an EHCP.
The purpose of an EHCP is:
to make special educational provision to the meet the SEN of the child or young person;

so as to secure the best possible outcomes for them across education, health and social care, and

to prepare them for adulthood, as they grow older.
Wait for the letter giving you the reason for refusal – this will determine whether you need to make an infant class size appeal or a standard class size appeal.
Accept the school place you have been given. This does not affect your right to appeal other school places or have your child on a waiting list for other schools.

Check your child's place on the waiting list for your preferred schools and how often this will be reviewed.

Collect the information from the school about their admissions arrangements, the Published Admissions Number (PAN), Net Capacity Assessment, staff capacity, the actual number of pupils in each age group, information about the size of the classrooms and communal areas.

Follow the instructions you receive from the admissions authority about how to lodge an appeal.
Client satisfaction is paramount to use so we appreciate your feedback as it allows us to continually improve the service we provide 

Austin Kemp
Company
"Monarch Solicitors provide exceptional, skilled attorney who handles client's cases with compassion and understanding. I recommend her highly!"

Peter Istrate
Moxels Digital Agency
"Shazda, not just that advised me for the best solution but she went beyond in advising for future needs that we may be having at our creative agency, so much that we decided to work with them exclusively. I highly recommend!"

Katie Sharp
Company
"Used Monarch for a freehold Purchase. Excellent service was kept informed of the process. Always willing to have a chat if needed. Thanks in particular to Nasira for her help would definitely recommend"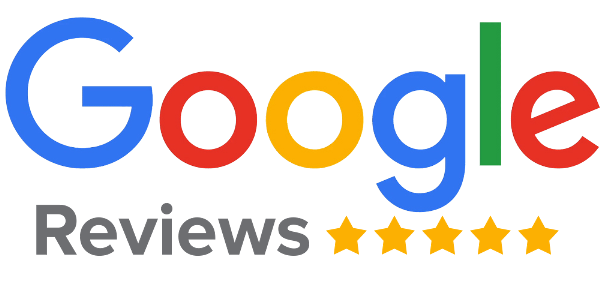 If you need legal advice, call our expert solicitors or fill in our enquiry form and we will get back to you as soon as possible.