Expert Divorce Solicitors with a wealth of experinence In Manchester And London, UK
If you have experienced a breakdown in marriage where a mutual relationship is irretrievable, you may want to consider a divorce. However, a divorce should not be taken lightly, especially in times when emotions can run high and get in the way of making an informed judgement. A divorce can result in life-changing experiences and can have ramifications on your future. If you are thinking about a divorce our divorce solicitors offer confidential advice and assistant.
Going through a divorce can be a daunting prospect. Our solicitors can help ease the burden during the emotional and distressing time of a divorce process. If you are contemplating a divorce, or have been served with divorce papers, you can be rest assured our divorce solicitors will fight your corner to protect your wealth and to obtain a fair share of your entitlement.
Grounds For A Divorce
You can file for a divorce if there has been an irretrievable breakdown of a marriage. 
To be eligible for a divorce, you must have been married for at least one year. If you have been married for less than one year, you may be eligible to have your marriage annulled. 
To be granted a divorce, you would need to prove that the breakdown of the marriage is beyond retrievable based on one of the five grounds below:
Desertion

– when one spouse leaves the other against their will and have not lived together for at least two years.

Unreasonable behaviour

– when one spouse has become unbearable to live with, this can include problems relating to gambling, violent conduct, misusing drugs, and extreme alcohol consumption.

Separation for at least two years

– when you have separated and have not lived with your spouse for at least two years, provided that both parties agree to the divorce.

Separation for at least five years

– when you have separated and have not lived with your spouse for at least five years. You are legally inclined to a divorce even if your spouse does not agree to the divorce.

Adultery

– when your spouse has a sexual relationship with someone else of the opposite sex.
If you intend to rely on separation of two years as the reason for the divorce, the respondent must agree to this reasoning to get a divorce. Otherwise, if the respondent objects, then you will not be able to rely on this reason to get a divorce. 
The Divorce Process
The Petition

The Acknowledgement of Service

Decree Nisi

Decree Absolute
The Petition
The get a divorce, you will need lodge a petition to the Court. You will need to state a valid reason for the divorce based on one of the five grounds above. 
The Acknowledgement of Service
Once you have completed and submitted a petition to the court, you will be issued with an Acknowledgement of Service. The respondent, i.e. your spouse, will be notified of your divorce request. The respondent has the opportunity to either accept or disagree with the divorce. If they disagree with the divorce, they have the right to contest the divorce, which may involve a court hearing. 
Decree Nisi
A Decree Nisi is a court order entitling you to a divorce and sets out when the marriage can legally end, in the event that there are no reasonable or acceptable reasons to prevent the divorce. 
You, as the petitioner, can apply for the Decree Nisi if the respondent chooses not to contest the divorce or when the court hearing held to settle any dispute relating to the disagreement of the grounds for a divorce have been finalised. 
If the grounds of the divorce petition are accepted then the decree nisi can be pronounced. 
It is important to understand that the Decree Nisi is part of the divorce process, and not a divorce.
Decree Absolute
A Decree Absolute is a legal document stating the official end of the marriage. You can make an application for a Decree Absolute, six weeks and one day after obtaining a Decree Nisi. 
The time lapse to apply for a Decree Absolute after the Decree Nisi allows the chance for both parties to resolve any issues surrounding financial matters, children, and any other issues as a result of the divorce. Both parties would need to come to an agreement regarding the entitlement of any assets or finances and the responsibility of children before applying for a Decree Absolute to legally terminate a marriage.
An application for the Decree Absolute must be submitted within 12 months of the Decree Nisi. This can be extended in circumstances where there are complex financial settlements involved, such as assets and investments spread across different countries, which can take longer than normal to be settled.
Separation Of Assets And Responsibility Of Children
Matters regarding separation of assets and finances, and responsibility of children are dealt with separately from a divorce. 
One of the main obstacles of the divorce process is how assets should be divided.
The first step would be to negotiate with your spouse to agree on the distribution and settlement of assets, and the responsibility of any children. If negotiations do not lead to any sort of agreement, then there is the option of mediation. Mediation can help iron out any discrepancies in the process of a divorce. Mediation offers couples going through a divorce the chance to reach an agreement on all issues involved in separation of assets and responsibility of children. Resolving such disputes through mediation avoids the costly and time-consuming process of court proceedings. Most divorce cases involving a dispute on the settlement of assets are resolved by the mediation stage. In the unlikely event where mediation fails to reach an agreement, then you can take the matter to court. 
Our divorce solicitors are experienced in negotiating settlement terms during a divorce. We can advise you on the best course of action to take to resolve your divorce in a quick and cost-effective outcome. In the unlikelihood of negotiations failing to agree settlement terms, then we represent you in court proceedings. 
How We Can Help?
At Monarch Solicitors, we pride ourselves on providing a clear, quick, cost-effective solutions to achieve an outcome in your best interests.
Our divorce solicitors have the expertise and caring approach to make the divorce process simple and stress-free as possible. We can provide guidance and support during each step of the process and provide you bespoke advice, unique to your circumstances, so that you achieve your desired outcome.
We work with you to understand your circumstances so that we can provide pragmatic advise on your rights, identify grounds for making or defending a divorce claim, advise on the various options available to you, and to formulate a strategy on the best way to resolve any disputes in relation to separation of assets and responsibility of children.
Contact Our Divorce Solicitors in Manchester and London, UK
If you would like to find out more about our divorce services please complete our online contact form here or send an email to us at [email protected] and one of our divorce solicitors shall call you back.
Alternatively, please call our divorce solicitors on 0330 127 8888 for a no obligation discussion.
We have specialist business crime advisors based at our Manchester and London offices offering a personal service, nationally and internationally.
Call us for a free initial consultation

Most frequent questions and answers
The length of a divorce process would depend on a number of factors which may prolong the divorce process. These factors include, if the divorce is contested or uncontested, disagreements on the entitlement of assets, and the responsibility of children. Generally speaking, a simple uncontested divorce process with no complications can take 4-6 months. Whereas, a contested divorce with many complications take can 12 months or longer.
This would depend on the circumstances on issuing a divorce. If you issue a divorce petition based on a 'fault' ground, such as adultery and unreasonable behaviour, it is possible to apply for costs. The responsibility of divorce costs needs to be resolved before divorce proceedings so it is advisable to try and reach an agreement at the outset.
If your spouse refused to acknowledge that they have been sent the divorce petition and refuses to complete the acknowledge form required for the divorce to proceed to the next stage, then a process server can be instructed to personally serve the divorce petition to your spouse. The process server can swear to the court that they have served the paperwork and the court should allow you to proceed to the Decree Nisi stage.
Client satisfaction is paramount to use so we appreciate your feedback as it allows us to continually improve the service we provide 

Austin Kemp
Company
"Monarch Solicitors provide exceptional, skilled attorney who handles client's cases with compassion and understanding. I recommend her highly!"

Peter Istrate
Moxels Digital Agency
"Shazda, not just that advised me for the best solution but she went beyond in advising for future needs that we may be having at our creative agency, so much that we decided to work with them exclusively. I highly recommend!"

Katie Sharp
Company
"Used Monarch for a freehold Purchase. Excellent service was kept informed of the process. Always willing to have a chat if needed. Thanks in particular to Nasira for her help would definitely recommend"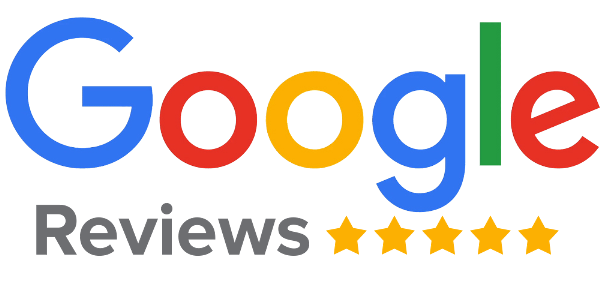 If you need legal advice fill in our enquiry form or contact us and one of our experts will get back to you as soon as possible.