Commercial Property Litigation
Repair & Dilapidation Disputes and Litigation Solicitors in Manchester and London
Whether you are a landlord wanting to bring a claim or a tenant wanting to defend or settle a repair or dilapidation's claim, our commercial lease dilapidation's solicitors based in Manchester and London can assist you with clear pragmatic advice to achieve an early resolution to many dilapidations disputes.
How Our Repair and Dilapidation's claims Solicitors Can Help You
Dilapidation's claims are often brought under Landlord and Tenant Act 1927 by a landlord against a tenant for breaches of the repairing and decorating obligations either during or at the end of a commercial lease to recover the costs of repair and compensation for the rent lost during the reinstatement works and any legal costs of enforcement.
Ours solicitors will assist by making offers to settle the claim out of court or before the final hearing. However, the parties cannot reach an amicable settlement through negotiations and the proceedings are issues, we will ensure that the pre-action protocol for dilapidation's claims has been adhered to and if the claim reaches trial we shall ensure you have the best possible representation and enhance your chances of obtaining a best commercial outcomes for your business.
Commercial Lease Dilapidation's Claims By Landlords
Monarch Solicitors can help you instruct a surveyor to prepare a schedule of dilapidation's recording the alleged disrepair and draft and serve the repair notices, known as:
Interim schedules and repair notices – These are prepared and served after an inspection of the premises during the term of the lease. If a tenant fails to act, the landlord may re-enter the premises, carry out the works and invoice the tenant.
Terminal schedules and repair notices – These are prepared after the lease has expired or earlier, where a tenant has vacated the premises. Once the lease has expired the tenant will lose the right to undertake the work once the lease has expired
Commercial Lease Dilapidation's Defence for Tenants
Where a tenant receives a dilapidation's schedule or notice to repair, we can help you analyse the merits of the claims so that you can decide whether to undertake the works during the term of the lease or agree a financial settlement and challenge the costs claimed by the landlord based on their intentions for the premises.
Our lawyers will ensure that a landlord does not attempt to profiteer in a dilapidation claim and limit the claim to actual losses especially where a landlord intends to alter or redevelop the property.
Commercial Lease Repair Covenant Drafting And Negotiations
Repair and dilapidation's are a highly contentious area of landlord and tenant law. As the basis for all disputes around repair and dilapidation's stem from the wording of the commercial lease, both landlords and tenants should take advice at the point of the grant of the lease, otherwise it could lead to financial losses at the end of the lease.
Our commercial lease drafting lawyers can ensure that when a commercial lease is drafted, the wording of the repair covenant is skillfully negotiated to protect your interests, whether you are a landlord or tenant. We can also instruct and prepare a schedule of condition to be annexed to the lease to avoid any later disputes around what condition the premises transferred in on the outset of the lease.
About Our Repair and Dilapidation's Dispute Lawyers
If you are faced with a repair or dilapidation's issue, Monarch Solicitors landlord and tenant disputes team will advise you on how best to approach the dispute to ensure that your rights are protected as well as your commercial targets.
Apart from drafting commercial leases and dealing with dilapidation's, our commercial lease team also provide strategic advice to both landlord and tenants on other lease provisions and disputes such as:
Rent Reviews
Break Clauses
Planning & Permitted Use
Security of Tenure (Contracting out of the LTA 1954 Act)
Assignment, Sub-Letting and Under-Letting
Security (Rent Deposits & Guarantors)
Alternative Dispute Resolution – Mediation & Arbitration
If you do not want to go to court or your lease or agreement for lease has an Alternative Dispute Resolution (ADR) clause in it, we can assist you in fighting your corner. The main 2 types of ADR involve mediation and arbitration.
Mediation involves a third-party mediator who will investigate the underlying problems and help the parties negotiate a settlement.
Arbitration involves an arbitrator is someone who investigates a commercial dispute in a similar way to the courts and has the power to impose a binding settlement on the parties involved.
Landlord & Tenant Dispute Costs & Service Transparency
We offer a transparent pricing structure, and can potentially offer a No Win No Fee, Commission Based Fees, Discounted Conditional Fee Agreements or arrange After the Event Insurance to help you with litigation costs in repair and dilapidation's disputes.
If you are considering taking Court action the costs of litigation in a repair and dilapidation's dispute claim should be weighed against the amount likely to be received in damages and the loss of reputation to your business.
We know it's important to your business that the legal costs of the land lord and tenant dispute are kept under control so as to not affect your cash flow.
We'll not only ensure that you're aware of costs implications from the outset, we'll provide you with step-by-step cost estimates or fixed fees for each stage of the work. We'll also consider funding options to suit your business needs so you can be sure that our legal services are cost effective.
For more information regarding legal funding options, please click here for more information.
We are clear in our advice and completely transparent with our fees.
Contact Our Repair & Dilapidation's Solicitors in Manchester and London, UK
For more information about our repair and dilapidation's claims and defence service please complete our online contact form here or send an email to us at [email protected] and one of our solicitors specialising in commercial lease repair and dilapidation disputes shall call you back.
Alternatively, please call our repair and dilapidation's lawyers on 0330 127 8888 for a free and confidential no obligation discussion.
We have specialist commercial lease repair and dilapidation disputes solicitors based at our Manchester and London offices offering a personal service, nationally and internationally.
We are also able to leverage an international network spanning across Hong Kong, Turkey and Dubai to provide seamless assistance with cross-border matters relating to repairs & dilapidations.

Call us for a free initial consultation

Most frequent questions and answers
The practical definition of dilapidations is the "exit costs" to the tenant of putting a property back into repair and potentially reinstating tenant's alterations at the termination of a tenancy / lease.  These dilapidations costs are frequently a shock to the tenant who receives a schedule of dilapidations from its landlord. A landlord is entitled to have its property kept in the state of repair as dictated by the covenants of the lease. Disputes often arise when a tenant fails to adhere to these covenants during the lease term or on expiry of the term.
No.  The dilapidations liability can be limited by section 18 of the Landlord & Tenant Act 1927 to the lower of:
the cost of undertaking the dilapidation repair works and

the diminution of the landlord's reversion due to the dilapidation works having not been undertaken.
A section 18 valuation will often limit the dilapidations claim and this is why it is important to have a dilapidations negotiator that has the valuation / property market expertise.
Guidance to parties that the courts strongly encourage parties to follow during a dilapidations dispute to limit the costs and time incurred.
Client satisfaction is paramount to use so we appreciate your feedback as it allows us to continually improve the service we provide 

Austin Kemp
Company
"Monarch Solicitors provide exceptional, skilled attorney who handles client's cases with compassion and understanding. I recommend her highly!"

Peter Istrate
Moxels Digital Agency
"Shazda, not just that advised me for the best solution but she went beyond in advising for future needs that we may be having at our creative agency, so much that we decided to work with them exclusively. I highly recommend!"

Katie Sharp
Company
"Used Monarch for a freehold Purchase. Excellent service was kept informed of the process. Always willing to have a chat if needed. Thanks in particular to Nasira for her help would definitely recommend"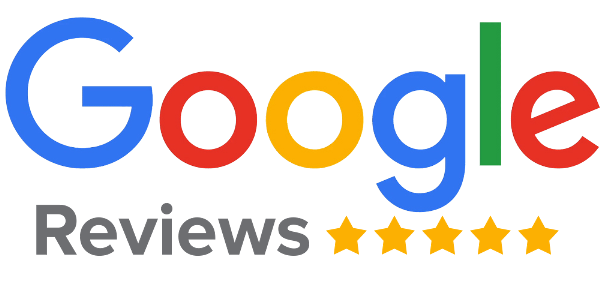 If you need legal advice, call our expert solicitors or fill in our enquiry form and we will get back to you as soon as possible.