International Arbitration Solicitors
A specialist team of International Arbitration solicitors in Manchester and London
International arbitration offers such an opportunity, providing a flexible, effective and confidential way of resolving highly complex disputes instead of going through the court procedures. 
International arbitration is a dispute resolution method where parties agree to resolve their disputes with private arbitrators, bypassing national courts. It is widely preferred for cross-border transactions due to its neutral forum, enforceable awards, and the ability to choose arbitrators. Agreement to arbitrate is typically done through an arbitration clause in commercial agreements. Alternatively, parties can agree to submit a dispute to arbitration after it arises, known as a submission agreement.
The arbitration clause covers crucial aspects of the process, such as the arbitral institution, number and appointment of arbitrators, legal place of arbitration (seat of arbitration), and language. They may also specify the governing law, which can differ from the substantive law governing the contract. The authority of arbitrators is determined by the arbitration clause and the law of the arbitration seat. The process concludes with a binding final award issued by the arbitrators, enforceable in most courts worldwide. Appeals are usually not allowed, and the award can only be set aside on limited grounds.
Monarch Solicitors is a premier law firm in international arbitration. We offer top-tier legal representation for intricate international commercial arbitrations, investor-State arbitrations, and international construction disputes. With a remarkable track record and transparent, competitive legal fees, we ensure the highest quality of service. Our expertise spans across jurisdictions, arbitral institutions, and industry sectors, catering to clients worldwide and communicating effectively in various languages. We have obtained registrations as practitioners in both Part I and Part II of the DIFC courts. Part I enables law firms to initiate and handle legal proceedings within the DIFC Courts, while Part II allows individual legal practitioners to acquire Rights of Audience when appearing before the DIFC Courts. Arbitration is naturally the most popular method for resolving big-ticket disputes in the UAE and in the surrounding regions, this is where Monarch Solicitors thrives.
International arbitration covers a range of disputes, including those between states, individuals, or companies seeking damages. International law, given the complexities arising from different countries having their own state laws, often leads to disputes between nations. When seeking arbitration for international or cross-border disputes, it is crucial to engage a lawyer with expertise in the field. With our international presence and specialized knowledge in international law, Monarch Solicitors can provide you with the confidence and assurance needed to proceed with arbitration by instructing our dedicated international arbitration solicitors.
Why Should You Choose Monarch Solicitors for International Arbitration?
When it comes to international arbitration, selecting the right legal representation is crucial for achieving a favorable outcome. At Monarch Solicitors, we have a team of knowledgeable solicitors who specialize in international arbitration proceedings. Here's why you can trust us to handle your case effectively:
Case Evaluation and Strategy Development: Our solicitors possess the expertise to assess the strengths and weaknesses of your case, taking into account relevant laws, contracts, and factual circumstances. We will develop a strategic approach that maximizes your chances of success in the arbitration process.
Arbitration Agreement Analysis: We understand the intricacies of arbitration agreements and can provide a comprehensive analysis of their scope and applicability as a dispute resolution mechanism. Our thorough examination ensures that you fully understand the implications of the agreement.
Initiating or Responding to Arbitration Proceedings: Whether you need assistance in initiating arbitration or responding to claims brought against you, we will guide you through the process. Our solicitors will meticulously prepare and submit the necessary documentation to protect your interests.
Representation and Advocacy: Throughout the arbitration proceedings, we will act as your trusted advocates, presenting your case persuasively and skilfully. Our solicitors have honed their advocacy skills to effectively represent clients in complex international disputes.
Procedural and Case Management: Navigating the procedural complexities of international arbitration can be daunting. With our expertise, we will ensure compliance with the applicable rules and regulations, relieving you of the burden and ensuring a smooth process.
Evidence Gathering and Presentation: Building a strong case requires thorough evidence gathering and persuasive presentation. Our solicitors will work closely with you to gather the necessary evidence and present it in a compelling manner, supporting your position throughout the arbitration.
Settlement Negotiations and Mediation: While we are prepared to vigorously advocate for your rights, we also recognize the value of settlement and alternative dispute resolution methods. Our solicitors will explore opportunities for settlement, engaging in negotiation or mediation with the opposing party, and providing strategic advice on the potential risks and benefits.
Award Enforcement and Post-Award Actions: Our commitment to your success doesn't end with the issuance of the arbitral award. We will guide you through the process of enforcing the award or challenging it if necessary, ensuring that your rights are protected even after the arbitration concludes.
With Monarch Solicitors, you can have confidence in our extensive knowledge of arbitration laws, procedures, and international practice. We are dedicated to providing comprehensive legal representation and guidance, tailored to your specific needs. By choosing us, you are ensuring that you have a committed partner by your side, supporting you every step of the way in your international arbitration proceedings. Trust Monarch Solicitors to protect your interests and help you achieve the desired outcome in your cross-border disputes.
Contact Our International Arbitration Solicitors
If you would like to enquire about any matters regarding international arbitration please complete our online contact form here or send an email to us at [email protected] and one of our solicitors shall call you back.
Alternatively, please call our international arbitration solicitors on 0330 127 8888 for a no obligation discussion.
Monarch Solicitors are an award-winning law firm with offices in Manchester and London serving clients nationally and internationally.
We are also able to leverage an international network spanning across Hong Kong, Turkey and Dubai to provide seamless assistance with cross-border matters relating to international arbitration.

Call us for a free initial consultation

Most frequent questions and answers
International arbitration offers such an opportunity, providing a flexible, effective and confidential way of resolving highly complex disputes instead of going through the court procedures.
Yes, an international arbitration solicitor can help you enforce an arbitration award in different jurisdictions. They have the knowledge and experience to navigate the specific enforcement procedures and requirements of various countries, ensuring that the award is recognized and enforced effectively.
International arbitration solicitors are well-versed in handling cultural and language barriers that may arise in international disputes. They work with interpreters or translators, engage in cross-cultural communication, and ensure that their client's perspective and arguments are effectively understood and conveyed during the arbitration proceedings. They also possess an understanding of cultural nuances that may impact the resolution of the dispute.
Client satisfaction is paramount to use so we appreciate your feedback as it allows us to continually improve the service we provide 

Austin Kemp
Company
"Monarch Solicitors provide exceptional, skilled attorney who handles client's cases with compassion and understanding. I recommend her highly!"

Peter Istrate
Moxels Digital Agency
"Shazda, not just that advised me for the best solution but she went beyond in advising for future needs that we may be having at our creative agency, so much that we decided to work with them exclusively. I highly recommend!"

Katie Sharp
Company
"Used Monarch for a freehold Purchase. Excellent service was kept informed of the process. Always willing to have a chat if needed. Thanks in particular to Nasira for her help would definitely recommend"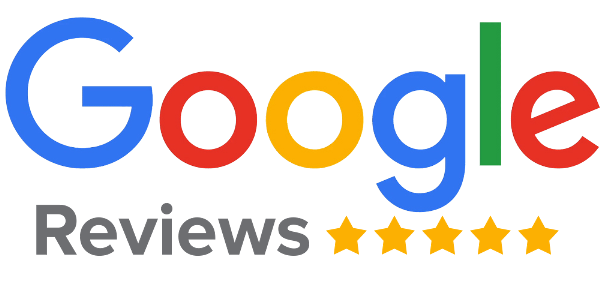 Contact our International Arbitration Solicitors
If you need legal advice, call our expert solicitors or fill in our enquiry form and we will get back to you as soon as possible.