International And Cross-Border Disputes
London Court of International Arbitration
London Court of International Arbitration Solicitors
In today's globalized world, where international business transactions and cross-border relationships are the norm, having effective mechanisms for resolving disputes has become vital. In this context, one institution stands out as a true leader in international arbitration: the London Court of International Arbitration (LCIA). With a history dating back to 1892, the LCIA has consistently played a pivotal role in facilitating fair and efficient resolution of commercial disputes.
The LCIA is renowned as a premier institution for commercial dispute resolution, offering impartial administration of arbitration under any system of law. Established in 1891 under the name "The City of London Chamber of Arbitration." the LCIA garnered praise for its exceptional qualities. The 1893 Law Quarterly Review reported that the institution possessed "all the virtues which the law lacks. It is to be expeditious where the law is slow, cheap where the law is costly, simple where the law is technical, a peacemaker instead of a stirrer-up of strife."
One of the key strengths of the LCIA lies in its diverse panel of arbitrators who possess specialized knowledge of various jurisdictions and a wide range of expertise.  When selecting the London Court of International Arbitration (LCIA) as the seat of your arbitration, you are opting for an esteemed institution dedicated to delivering fairness, efficiency, and impartiality. At Monarch Solicitors, our LCIA Arbitration department goes above and beyond by maintaining strong connections with exceptional domestic British barristers, whom we carefully select based on the unique demands of each arbitration case.
By choosing Monarch Solicitors for your LCIA arbitration, you not only benefit from the LCIA's prestigious reputation but also gain access to a network of top-tier British barristers with proven expertise. Our close relationships with these legal professionals ensure that your arbitration receives the highest level of representation tailored to your specific needs.
With Monarch Solicitors well-connected LCIA Arbitration department, you can be confident that your case will be handled by a team of professionals who understand the intricacies of the LCIA process. Trust in our commitment to work tirelessly to secure the best possible outcome for your LCIA arbitration.  With a dedicated team of arbitration lawyers specializing in LCIA proceedings, Monarch Solicitors ensures that arbitrations involving the LCIA are managed with utmost efficiency and at a more affordable cost compared to traditional approaches.
Expertise and Diversity of Arbitrators
The appointment of arbitrators through the LCIA is carefully managed to maintain neutrality and impartiality. Parties are given the opportunity to choose arbitrators based on their specific requirements, while the LCIA's impartial and independent appointment process ensures that the selection is fair and unbiased.
Arbitration is considered to be more cost-effective than litigation. The LCIA charges a registration fee and thereafter, their hourly rates shall apply. This means that you will not be charged based on the sums in issue, but for the time spent on the case.
Contact Our London Court of International Arbitration Lawyers and advocates in Manchester, Birmingham and London, UK
If you would like to enquire for any of our London Court of International Arbitration services please complete our online contact form here or send an email to us at [email protected] and one of our London Court of International Arbitration advocates shall call you back.
Alternatively, please call our London Court of International Arbitration lawyers on 0330 127 8888 for a free no obligation discussion.
Monarch Solicitors is a leading UK law firm with specialist London Court of International Arbitration solicitors ready to offer their expertise. Our award-winning Manchester solicitors, London solicitors and Birmingham solicitors offer their legal expertise nationally and internationally.
Call us for a free initial consultation

Most frequent questions and answers
The LCIA is a leading institution for the resolution of international commercial disputes through arbitration. It provides a neutral and efficient forum for parties from around the world to resolve their disputes in London. The LCIA operates under its own set of arbitration rules and procedures, which are widely recognized and respected. It administers arbitrations, appoints arbitrators, and provides support and guidance throughout the arbitration process.
Firstly, the LCIA has a strong reputation for providing a fair and impartial dispute resolution process. Its experienced arbitrators are well-versed in international commercial law and have a deep understanding of the intricacies of cross-border disputes. Secondly, the LCIA offers flexible procedures, allowing parties to tailor the arbitration to suit their specific needs. Additionally, the LCIA's administrative support and professional case management ensure the smooth progression of the arbitration, reducing delays and costs.
Confidentiality and privacy are key considerations in international arbitration, and the LCIA takes them seriously. The LCIA's rules and procedures prioritize confidentiality by requiring parties, arbitrators, and other participants to maintain the confidentiality of all aspects of the proceedings. The LCIA's database is encrypted and secured to safeguard the privacy of sensitive information. Furthermore, the LCIA maintains strict control over access to arbitration-related documents, limiting disclosure to authorized parties only. These measures contribute to maintaining the confidentiality and privacy of the parties involved in LCIA arbitrations.
Client satisfaction is paramount to use so we appreciate your feedback as it allows us to continually improve the service we provide 

Austin Kemp
Company
"Monarch Solicitors provide exceptional, skilled attorney who handles client's cases with compassion and understanding. I recommend her highly!"

Peter Istrate
Moxels Digital Agency
"Shazda, not just that advised me for the best solution but she went beyond in advising for future needs that we may be having at our creative agency, so much that we decided to work with them exclusively. I highly recommend!"

Katie Sharp
Company
"Used Monarch for a freehold Purchase. Excellent service was kept informed of the process. Always willing to have a chat if needed. Thanks in particular to Nasira for her help would definitely recommend"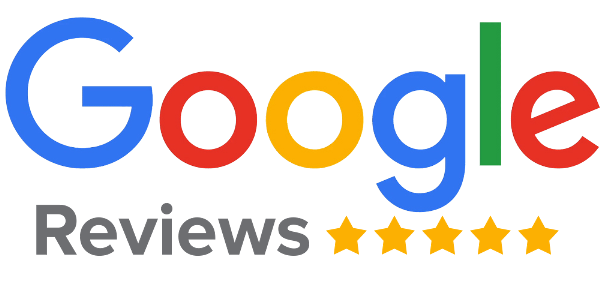 If you need legal advice fill in our enquiry form or contact us and one of our experts will get back to you as soon as possible.